Analysis by Keith Rankin.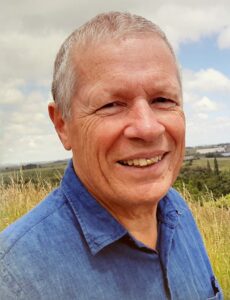 I read this article quoting Christopher Luxon as follows: "We've been to many places where marginal seats are and we're getting good movement." (Luxon talks to media amid election result limbo fears, NZ Herald, 7 Oct 2023).
He has this misplaced narrative around marginal seats. I have also heard talk in mainstream media circles that appears to give emphasis to 'marginal seats'. And I heard one explainer on RNZ claiming MMP as a system in which sixty percent of seats in Parliament are elected in electorates, with the remaining 'list seats' being determined in proportion to the party vote. The system described in the previous sentence is not MMP ('Mixed Member Proportional'); it's SM ('Supplementary Member'). SM was one of the rejected voting methods in the 1992 referendum. Christopher Luxon was just 22 years old at the time of that referendum. I hope he voted; though the low turnout suggests he might not have.
MMP: Mixed Member Proportional
General elections do two things: elect parties to the sovereign Parliament, from which governments are formed; and choose people as local representatives in that Parliament.
The principal purpose of a general election is to determine how many MPs will represent each party; the secondary 'fine-tuning' purpose is for the people, rather than the party leaders, to have popular local influence over which people will represent each party in Parliament.
Under MMP – and noting the principal purpose, to elect parties to Parliament in proportion to their popular support nationwide – the concept of 'marginal electorate' is entirely meaningless. Wasted votes for very small parties aside (and many people want to increase the number of wasted votes by removing one of the present qualification rules underpinning MMP in New Zealand), parties are elected to Parliament on the basis of the nationwide support for each party. End of story.
Electorates are irrelevant to this nationwide component of the election process. Thus (and assuming no wasted votes) if National gets forty percent of the nationwide party vote, they get forty percent of the seats (ie 48 out of 120) in Parliament. It doesn't matter whether votes come from Whanganui or Whangamomona; each vote for National counts the same. Parties need to focus on marginal voters, not marginal electorates. (I suspect that there are more marginal voters in West Auckland and in West Christchurch than in Whanganui.)
Under MMP, electorates are an administrative reality in terms of the organisation of the election, facilitating the gathering of votes for the nationwide count. The secondary purpose of the election, people deciding who their local representatives will be, does require electorates; hence the secondary vote – the local vote – is called the electorate vote. The primary vote – the party vote – is a national vote in a national election. The ancillary electorate vote is a local vote in a local election; very much like a vote for a Mayor.
(There is one exception to this situation in New Zealand in 2023. Voters in the Waiariki electorate will cast an electorate vote which could affect nationwide party representation. This adjustment would occur if the sitting Te Pāti Māori representative is defeated by the Labour Party representative.)
In MMP, a large proportion of the list MPs are 'minor party' representatives, because the point of MMP is to compensate for the disproportionate way FPP voting discriminates against smaller parties.
SM: Supplementary Member
Under SM, often confused with MMP, most list MPs would be from the 'major parties' – usually two major parties – and a top position on the party list would be a political sinecure (much as a safe electorate would also be a sinecure).
'Supplementary Member' is a non-proportional electorate-based system. Its core is the old misnamed first-past-the-post system ('FPP'). (Misnamed because, in each electorate, there is no winning post. Rather, candidates who are ahead when 'the whistle blows' or 'the music stops' are declared winners whether or not they have reached some metaphorical 'post'.) SM differs from FPP though, in that a separate minority group (eg forty percent) of MPs are added to the electorate MPs; and this smaller separate group is determined by a second party proportional vote. Under SM, smaller parties are guaranteed token but not proportional representation.
Under the SM system, the primary vote is the electorate vote; and the supplementary vote is the party vote.
Informed and Misinformed Voting Strategies
Under MMP (or at least under 'informed MMP'), voters first decide on their preferred party. Then they reflect on who they prefer to be their local MP, knowing that the local MP decision does not influence the total number of MPs their preferred party will get. They will know that, in for example Mt Roskill, if Carlos Cheung wins the electorate vote, then some other National Party candidate will miss out on becoming a 'list MP'.
All elections involve strategic voting. (Under the old 'FPP' system, people in 'safe seats' voted for the candidate of their preferred party, knowing in advance who the electorate winner would be.) In marginal electorates, people would vote against the candidate representing the party they did not want to win the nationwide election. The actual election only took place in these 'marginal seats'; indeed, there is still a marginal-seat mindset among people, such as Christopher Luxon it would seem, who should know better. So, in most marginal electorates, anti-National voters would vote for their Labour candidates; even voters who really preferred their Green (or Values Party as the Greens were then) candidate.
With MMP, informed voters normally vote for their preferred party. But they are cognisant of the coalition options. So they might vote for a less-preferred party that has a chance of participating in government if their actual preferred party is unlikely to be in government; that is, they may choose the 'lesser evil' option, making a likely government they don't really want 'less bad'. In 2020, some people who preferred National over Labour nevertheless voted Labour in order to minimise the influence of the Green Party in government. For those voters, the Green Party was the 'greater evil' and the Labour Party was the 'lesser evil'.
Another form of strategic party voting is to 'take out insurance'; to vote for a moderating 'centre' party. In 2002 that insurance took the form of United Future. In 1996, 2005 and 2017 that 'hand-brake' insurance took the form of a vote for New Zealand First.
Under an informed MMP-mindset, electorate votes would generally be for the candidates who would best represent local interests in the national Parliament; regardless of political party. Because there is no cost to voters' preferred parties. We note that cities over the country have had long-running 'centre-right' Mayors despite having mainly 'centre-left' MPs. And vice versa. This is also how it should be in MMP electorates.
There is another form of strategic voting in electorates. In particular an electorate-candidate with a low party-list ranking (or not even on the list) can, if elected, displace a candidate who would otherwise become a list MP. Voters may vote for electorate-candidates with this intention in mind. An example might be a National party voter in Ohariu choosing to vote for Labour's Greg O'Connor as a means to displace someone like David Parker, Andrew Little, Willow Jean Prime, or Ayesha Verrall. Or a Labour Party voter in Ohariu voting for National's Nicola Willis as a means of helping Parker, Little, Prime and Verrall stay in Parliament.
Misinformed voters are likely to vote as if 2023 is going to be an SM election. They will firstly consider their electorate vote as if it was a Party Vote. They will vote for candidates representing their preferred parties; or against the candidates representing their detested parties, by voting for the party candidate most likely to defeat the candidate for the party they want to lose.
Then they will turn their attention to the party vote, which they understand to being a separate poll to choose list MPs. If such voters want a single-party government they will vote 'two ticks', for the party as well as the candidate of that party. Or they may want insurance, voting for a minor-party coalition partner. Or they may vote for the minor party which they really prefer, given the FPP belief that voting for the electorate candidate of a minor party is a wasted vote.
The SM/FPP mindset mainly affects the electorate vote, treating it as a party vote rather than a personal vote. In addition, SM might exaggerate minor-party support in the party-vote; some voters might use the supplementary vote to compensate for the disproportionality of an FPP-type electorate vote.
Predictions
The table below gives my stylised – meaning possibly exaggerated, to make a point – predictions for certain electorates for the 14 October election. I focus on the Labour Party, given that it is the present governing party and that it will lose sitting MP candidates. I make predictions based on the presence or absence of MMP awareness; with MMP awareness favouring popular local candidates regardless of party affiliations, especially sitting MPs. MMP thinking minimises changes in electorate MPs, meaning that there can be big swings among major-party list MPs instead.
And I make predictions for SM/FPP thinking. FPP-style voting yields big electorate MP swings, leaving relatively stable major-party list representation. (In practice, some voters will probably make informed MMP electorate choices, and others will make misinformed electorate choices. So the actual election result is likely to be an average of the two scenarios shown.) And I go on to make a prediction of the result if the voting system actually was SM.
In the Table below, I am basing my predictions on what the recent polls are saying about the parties; namely that Labour will get 26 percent of the vote and 33 seats in the new Parliament. (To keep the table as short as possible, I have excluded any electorates for which I think the Labour candidate will not win.)
Under MMP-informed voting I am predicting 27 electorate MPs for Labour and 6 list MPs. Under SM/FPP-informed electorate voting, I am predicting 16 electorate MPs for Labour and 17 list MPs. Some people – eg Kieran McAnulty – would be an electorate MP under the first scenario and a list MP under the second scenario.
Table of Stylised Predictions for 'Labour electorates':
Electorate
MMP-thinking
(Scenario one)
SM/FPP thinking
(Scenario two)
Christchurch Central
Webb (L)
Stephens (N)
Christchurch East
Davidson (L)
Davidson (L)
Dunedin
Brooking (L)
Woodhouse (N)
Hauraki-Waikato
Mahuta (L)
Mahuta (L)
Ikaroa-Rawhiti
Tangaere-Manuel (L)
Tangaere-Manuel (L)
Kelston
Sepuloni (L)
Sepuloni (L)
Mana
Edmonds (L)
Edmonds (L)
Mangare
Sosene (L)
Sosene (L)
Manurewa
Williams (L)
Williams (L)
Mt Albert
White (L)
White (L)
Mt Roskill
Wood (L)
Cheung (N)
Nelson
Boyack (L)
Cameron (N)
New Lynn
Russell (L)
Garcia (N)
Ohariu
O'Connor (L)
O'Connor (L)
Palmerston North
Utikere (L)
Bansal (N)
Panmure-Otahuhu
Collins (G)
Salesa (L)
Remutaka
Hipkins (L)
Hipkins (L)
Rongotai
Fitzsimons (L)
Fitzsimons (L)
Taieri
Leary (L)
French (N)
Takanini
Leavasa (L)
Nakhle (N)
Tamaki-Makaurau
Henare (L)
Henare (L)
Te Atatu
Twyford (L)
Nicholas (N)
Te Tai Hauauru
Peke-Mason (L)
Peke-Mason (L)
Te Tai Tokerau
Davis (L)
Davis (L)
Te Tai Tonga
Tirakatene (L)
Tirakatene (L)
Wairarapa
McAnulty (L)
Butterick (N)
West Coast Tasman
O'Connor (L)
Pugh (N)
Wigram
Woods (L)
Summerfield (N)
From the table above, these six electorate candidates would get through under MMP-informed electorate voting, but not under SM/FPP-informed electorate voting: Utikere, Leavasa, Boyack, Wood, Twyford, Leary.
And these six would get elected under misinformed electorate voting (ie SM/FPP-informed) but not under MMP-informed electorate voting: Little (List 12), Parker (L13), Radhakrishnan (L15), Andersen (L17), Luxton (L19), Salesa (E).
So I am saying that, if voters vote in the electorates as they would have done under FPP, then Little, Parker, Radhakrishnan, Andersen, Luxton and Salesa would be in instead of Utikere, Leavasa, Boyack, Wood, Twyford, Leary. No prizes for working out which of those sixsomes the Labour leadership would prefer.
I would also mention that under SM-informed voting in an MMP election, the party vote for Labour (and National) would probably be a percentage-point or two lower than under MMP-informed party voting. In my table, that would cost Brooking and Russell their seats.
I would also note that if Labour's support falls to 22% (about that of National in 2002) and New Zealand First mops up the populist vote, then Labour would be down to zero list MPs in an MMP-informed election and 11 list MPs in an election in which the electorate adopts SM/FPP voting strategies. In an MMP-informed election with the Labour vote at 22%, then Robertson, Tinetti, Verrall, Jackson, Prime and Rurawhe would also be gone.
If it really was an SM election
If SM was actually the voting system, and on present polling – I would predict: 28 MPs for Labour (16 electorate, 12 list); 11 MPs for Green (3 electorate, 8 list); 4 list MPs for NZ First, 2 MPs for Te Pāti Māori (1 electorate, 1 list); 5 MPs for Act (all list); 70 MPs for National (52 electorate, 18 list). National would win outright with less than 40% of the party vote. Christopher Luxon would like that. Many MPs – both electorate and list – would consider themselves to be safe; many more than under MMP.
Green Party, Act, TOP and Māori
My prediction this time is for the Green Party to win three electorate seats in an MMP-informed election (Auckland Central, Wellington Central, Panmure-Otahuhu) and two electorates in a misinformed MMP election (Auckland Central, Wellington Central). The incumbent MP, Chloe Swarbrick, should win Auckland Central either way. Further, I believe that circumstances conspire in Wellington Central, where the overseas vote may play a vital role. And Ofiso Collins, standing for the Greens in Panmure-Otahuhu, could win through a personal vote, given his prominence as a popular Auckland mayoral candidate.
Under MMP-savvy voting, TOP should win Ilam. The TOP leader there – Raf Manji – is a popular Christchurch city councillor; though a vote for Manji could reduce the total number of National or Labour MPs, given that TOP party votes would no longer be wasted. And, under MMP-informed voting, ACT should win Tamaki as well as Epsom. In this case, a vote for the Act candidate (Brooke Van Velden) could have no impact on the number of national or Labour MPs.
Under my MMP-informed predictions, which do not include any seats for TOP, Labour retains most of its Māori caucus, and gains new MPs in the Māori electorates. So, given the likely presence in Parliament of 4 or 5 Te Pāti Māori MPs, and Green Māori MPs as well, the Parliament will have probably its largest Māori representation ever. We note that the first three on the New Zealand First list are all Māori, as is the leader of Act. National will be conspicuously the least-Māori party.
Back to Christopher Luxon.
If Mr Luxon is campaigning too much for the electorate vote in 'marginal electorates', then he is potentially missing out on party votes in the parts of the country he is barely seen in. That might not bother me, but should bother him. West Auckland comes to mind here.
Postscript: Trifecta Voting
One way to distance ourselves from SM/FPP thinking would be to introduce trifecta voting in all elections; national and local, electorate and party.
Under trifecta voting, in each ballot voters choose up to three candidates or parties, numbering them as first, second and third preference.
Under trifecta party voting, there would be almost no wasted party votes, because almost all voters would include a successful party as one of their three preferences. Unsuccessful first preference votes would be discarded in favour of voters' second preferences. And, if still not electing a party, the second preference would yield to the third preference. Same thing for candidate voting. Votes for eliminated candidates would transfer until at least one candidate had sufficient of the vote to be elected.
*******
Keith Rankin (keith at rankin dot nz), trained as an economic historian, is a retired lecturer in Economics and Statistics. He lives in Auckland, New Zealand.