Analysis by Keith Rankin.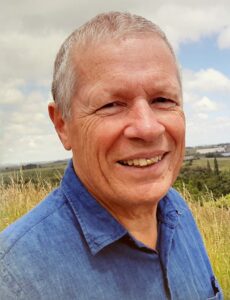 The Pandemic can be assessed a bit like games of football, with deaths being the score. (Or, given that there are many 'teams' competing together, a better analogy may be a Marathon race. Nevertheless, I will use the language of the football metaphor.)
The winning country would be that with the fewest number of deaths attributable to Covid19. While this football metaphor is indeed useful, our perceptions of 'who did best' are strongly coloured by the pandemic's first year, when media attention was greatest, when public health measures were most 'in our faces', and when the pandemic response was at its most bureaucratic.
As a result, the half-time scores are the scores that most seeped into public consciousness. Then, deaths which were classed as 'covid-deaths' were implicitly seen as more tragic, more requiring of daily tallying, than other deaths.
The two Tables below look at this Pandemic 'World Cup' through the simple demographic criteria of increases in deaths, all deaths. We may note four 'ordinary-time' phases of the pandemic. Together, they add up to a period of four years.
First, the warm-up, from May 2019 to February 2020. The warm-up, going back to 2019, is important to include because countries with unusually low numbers of deaths due to respiratory illnesses in 2019 would typically have higher death tallies in the next respiratory epidemic, whatever virus that might be.
Second is the first half of the Pandemic proper, which I would date as March 2020 to March 2021. Third is the second half, from April 2021 to April 2022, which includes the waves associated with the Greek-alphabet variants (especially Alpha, Delta and Omicron).
Following 'ordinary-time', there was 'extra-time' which I define as May 2022 to April 2023. We may note that the WHO declared the Pandemic to be over at around the end of April this year. So, we may formally categorise the period from May 2023 as 'post-pandemic'.
Table 1 below indicates the score at the end of ordinary-time. It shows the percentage increase in deaths for a number of countries for the three years from May 2019 to April 2022, compared to the three years from May 2015 to April 2018. In the right-hand column is a counterfactual which is a best estimate of what the increase in deaths would have been in the pandemic period had there been no pandemic. (The counterfactual is calculated by comparing deaths in the 24 months ending April 2019 with deaths in the 24 months ending April 2017. I have used April years because, in both hemispheres, the period in late April and early May is generally free from epidemic respiratory deaths. This method minimises the impact to this calculation of the severe influenza global epidemic which lasted from late 2016 to early 2018.)
Table 2 indicates the 'extra-time score', comparing the year-to-April 2023 with the year-to-April 2019. It uses the same 'trend' counterfactual as Table 1. Whereas Table 1 is sorted to place the ordinary-time 'winners' at the top, Table 2 is sorted to place the 'extra-time losers' at the top. (We note that, for Table 2, some countries are laggards in publishing their mortality data; and also that the most recently published numbers are subject to upwards revision. The countries which are problematic in this regard have their data marked with asterisks, the number of asterisks indicating the degree of estimation required.)
Table 1:
 
 
 
Covid19 Pandemic, Quadrennial Death increase
pre-covid
total deaths
2015-18*
2019-22**
increase
'trend' #
Norway
121910
124328
2.0%
-0.1%
Sweden
273953
279647
2.1%
0.3%
Taiwan
513421
536778
4.5%
4.8%
Denmark
159609
167217
4.8%
4.1%
Australia
479135
506047
5.6%
3.5%
Finland
160722
169764
5.6%
1.7%
Iceland
6725
7135
6.1%
-0.8%
New Zealand
96888
102820
6.1%
8.6%
Lithuania
122115
130237
6.7%
-5.5%
Belgium
326509
349047
6.9%
1.7%
Germany
2771609
2963292
6.9%
3.1%
Latvia
85908
91964
7.0%
0.1%
Northern Ireland
47317
50996
7.8%
1.9%
Scotland
173049
186510
7.8%
3.5%
Japan
3966371
4279784
7.9%
7.6%
Macao
6340
6848
8.0%
5.1%
England & Wales
1596119
1724340
8.0%
2.4%
Ireland
91602
99126
8.2%
2.0%
Estonia
46289
50370
8.8%
1.1%
France
1753867
1909700
8.9%
3.6%
Switzerland
197610
215602
9.1%
2.5%
Austria
241654
264187
9.3%
1.6%
Spain
1245332
1361891
9.4%
4.1%
Italy
1925852
2110174
9.6%
1.8%
Portugal
327679
360709
10.1%
5.2%
Netherlands
448613
494739
10.3%
2.9%
Hungary
386532
426435
10.3%
1.6%
Uruguay
100453
111114
10.6%
0.3%
Croatia
157228
174114
10.7%
0.0%
Greece
362938
406346
12.0%
-0.5%
Qatar
7001
7861
12.3%
0.0%
Thailand
1422886
1598280
12.3%
3.5%
Israel
131776
148073
12.4%
1.5%
Canada
813705
916325
12.6%
7.0%
South Korea
846922
956456
12.9%
8.0%
Singapore
61372
69616
13.4%
11.6%
Slovenia
59850
68193
13.9%
3.3%
Romania
776088
898703
15.8%
1.5%
Hong Kong
140151
162338
15.8%
7.0%
Czechia
329416
383404
16.4%
2.7%
Malaysia
492293
577972
17.4%
12.5%
Slovakia
159056
187181
17.7%
2.1%
Serbia
306998
361514
17.8%
-2.7%
United States
8298245
9887701
19.2%
4.7%
Poland
1191739
1424874
19.6%
4.3%
Egypt
1673221
2002362
19.7%
-2.5%
Bulgaria
324016
389845
20.3%
-0.4%
Chile
316222
385240
21.8%
1.9%
Kazakhstan
394198
481768
22.2%
-1.6%
Philippines
1729585
2131505
23.2%
7.7%
Brazil
3900789
4880760
25.1%
3.9%
North Macedonia
60549
76264
26.0%
-4.6%
Colombia
666531
928395
39.3%
6.9%
Mexico
2052802
2963381
44.4%
9.4%
Ecuador
206271
301956
46.4%
6.4%
April years:
3-year periods 4 years apart
*
3 years ended April 2018
**
3 years ended April 2022
   #  comparing 24-months to April 2019 with previous 24-months
converted to quadrennial growth
source: ourworldindata.org/excess-mortality-covid [raw counts]
data accessed 17 June 2023
Table 2:
 
 
 
Back to Normal? Year ended April 2023
 
pre-covid
total deaths
2018/19
2022/23
increase
'trend' #
Macao
2199
3586
63.07%
5.14%
Taiwan
170483
215915
26.65%
4.81%
Singapore
21323
26832
25.84%
**
11.60%
South Korea
291529
357341
22.57%
****
8.05%
Thailand
484272
590289
21.89%
3.54%
Chile
107408
128758
19.88%
1.89%
Ireland
29948
35608
18.90%
*
1.96%
Ecuador
72813
85606
17.57%
6.37%
Mexico
726738
853870
17.49%
***
9.43%
Iceland
2180
2556
17.25%
*
-0.77%
Scotland
55633
65099
17.02%
3.45%
England & Wales
515610
598853
16.14%
2.38%
Hong Kong
47056
54422
15.65%
**
7.02%
Northern Ireland
14998
17343
15.64%
1.89%
Canada
279510
323210
15.63%
***
7.04%
Germany
925309
1069227
15.55%
3.08%
Netherlands
148356
171124
15.35%
2.94%
New Zealand
33310
38327
15.06%
8.57%
Qatar
2264
2601
14.89%
0.04%
Finland
53458
61289
14.65%
1.74%
Australia
161466
184818
14.46%
**
3.50%
Colombia
236488
270568
14.41%
**
6.87%
Brazil
1325677
1511431
14.01%
**
3.95%
Austria
80544
91208
13.24%
1.64%
Norway
39819
44822
12.56%
-0.05%
Malaysia
171015
192419
12.52%
**
12.51%
United States
2812658
3151072
12.03%
*
4.73%
Philippines
605210
674293
11.41%
***
7.66%
Spain
415025
460397
10.93%
*
4.08%
Estonia
15237
16846
10.56%
1.13%
Portugal
111815
123411
10.37%
*
5.22%
Switzerland
66396
72760
9.58%
2.48%
Japan
1360950
1489680
9.46%
**
7.62%
Denmark
53578
58600
9.37%
4.12%
France
591364
641782
8.53%
3.64%
Egypt
570015
617648
8.36%
***
-2.49%
Greece
122940
132657
7.90%
**
-0.49%
Israel
45488
48919
7.54%
1.55%
Italy
641280
687997
7.28%
**
1.75%
Belgium
107810
114674
6.37%
1.67%
Sweden
88633
94069
6.13%
*
0.27%
Czechia
110671
117016
5.73%
**
2.72%
Uruguay
34655
36530
5.41%
**
0.27%
Poland
405241
425078
4.90%
4.33%
Slovenia
20603
21552
4.60%
*
3.27%
Latvia
28119
29182
3.78%
0.11%
Lithuania
38559
39938
3.58%
*
-5.49%
Slovakia
54017
55777
3.26%
2.06%
Croatia
52144
53167
1.96%
*
0.03%
North Macedonia
20080
20455
1.87%
**
-4.60%
Hungary
131229
131670
0.34%
*
1.59%
Serbia
101699
100797
-0.89%
-2.71%
Kazakhstan
131089
129037
-1.57%
**
-1.57%
Bulgaria
109175
104225
-4.53%
*
-0.43%
Romania
263338
247486
-6.02%
*
1.54%
year-ended April 2023 cf. year-ended April 2019
**  ***  ****
degree of estimation
*
provisional
   #  comparing 24-months to April 2019 with previous 24-months
converted to quadrennial growth
source: ourworldindata.org/excess-mortality-covid [raw counts]
data accessed 17 June 2023
In the pandemic proper, the two countries with easily the least increases in deaths were Norway and Sweden. The others in the 'Top Eight' (the 'quarterfinalists', to use the football metaphor) were the other Nordic countries, Australia and New Zealand, and Taiwan.
Based on the media coverage in New Zealand and the world news channels that New Zealanders mainly follow, the only surprise in that Top Eight would be Sweden, which pursued a very different policy response, especially in the 'first-half' of the Pandemic. In the 2020 New Zealand election campaign, political parties generally agreed that Taiwan was the exemplar for other countries to follow.
We may note that only New Zealand and Taiwan had counterfactuals showing higher projected increases in deaths than what actually happened. Thus, these two may be declared the 'ordinary-time' winners. The problem is that the Pandemic World Cup had 'extra-time'. (It must also be noted, however, when we take the 'non-death costs' of the pandemic and its associated health policies, Sweden's non-death costs were easily the lowest. So, on this basis, it could be argued that Sweden was the true ordinary-time winner, despite having been way behind at 'half-time'.)
Extra-Time
When we look at Table 2 we see clearly that the East Asian countries performed very poorly. Most of these were deemed to be success stories in ordinary time. Taiwan is very prominent here. So is South Korea which has a conservative estimate in this table for its 'extra-time' increase in deaths. Macao is very important here, because it is the best proxy we have for China. Taiwan has had a recent resurgence in deaths in May 2023, and Macao has had a resurgence of Covid19 cases in recent weeks. So, these countries' pandemic problems are far from over. (There are also signs that New Zealand's seasonal death tally is picking up early this year.) The Macao situation, combined with other reports that all is not well in China right now, suggest that China may be presently going through a significant third wave of Covid19. This will add to global supply-chain problems.
New Zealand and Australia are in the top (ie worst) half of Table 2. So are two of the Nordic countries, Iceland and Finland, the Nordic countries which imposed more restrictive health mandates than their neighbours. So is Ireland near the worst, more restrictive in its public health mandates than the United Kingdom countries. Norway, top of Table 1, is in the middle of the Table 2 pack. Of the Nordic countries, only Sweden – easily the least restrictive in Europe, especially in the first-half of the Pandemic – performed well.
Quirky Counterfactuals
Creating consistent counterfactuals for each country is difficult because there are quirky demographics at play. First, we note that there are three main reasons why death increases might trend high for a given country. The first is a general increase in the population of a country: more people, more deaths. Second is the aging of a country, represented by increases in the median age of living persons. Third is a deterioration of general health, especially of those middle-age cohorts whose deaths 'come under the radar', given that deaths are dominated in most countries by people aged over 75.
It is likely that the high counterfactual for New Zealand is due to a mix of these. We know that New Zealand has some of the same issues of underclass deprivation as the United States, which include obesity, diabetes, and substance abuse. And we know that the United States has a lower life expectancy than other 'western' countries; a life expectancy now known to be falling.
The other two main quirks to look out for are birth rates in the troubled second quarter of the twentieth century. The Great Depression and World War Two were the main events that impacted on birth rates. There was also warfare in the 1950s in Korea and Malaysia. Sweden is an interesting case, comparable with Switzerland, neutral in World War Two, so having a lesser demographic impact from the War. Also, Sweden came out of the Great Depression early, meaning it will have had comparatively high birth numbers in the 1930s; Sweden's peak deaths since 2015 will have been higher than otherwise, on that account.
While New Zealand is possibly the western country with the fastest population growth this century, this is offset by the fact that low birth numbers in the 1930s are translating to lower deaths since 2015. (See my recent 'Smithometer' analysis, in Granny Smith.) Aging and population growth are not the whole story of New Zealand's upper quartile trend of increasing deaths. (Unlike, say Portugal, which is known to attract retirees in Europe as Florida does in the United States.)
New Zealand also has the additional factor of having, in June and July 2022, too many vulnerable people who were denied, for unexplained political reasons, a timely second booster Covid19 vaccination. The July 2002 mortality peak, almost entirely experienced by older European-ethnic New Zealanders – the Granny Smiths – came to a prompt end once these people became eligible for second-boosters. This sharp July peak – and drop-off – appears to have been a New Zealand specific phenomenon.
High counterfactual notwithstanding, New Zealand performed very poorly in extra-time, though not as badly as the East Asian countries which imposed the most 'sterile' public health policies on their people.
East Europe
I would like to note two other groups of countries. First, it was Eastern Europe which had the highest reported per-capita Covid19 death tolls. These countries do not look as bad in this analysis, though they (except the Baltic states) still look bad in Table 1, especially in light of their often negative counterfactual death trends. The main demographic problem that these countries have been facing is emigration of working-age adults, especially those Eastern European countries in the European Union. Generally, these countries look much better in Table 2, in extra-time.
Most of these countries successfully imposed severe public health restrictions in the first half of 2020, but abandoned those restrictions – or were unable to easily reimpose them – in the later stages of 'the game'. The result was that these countries' populations had substantially compromised immunity going into the winter of 2020/21. Their death peaks were much higher than the death peaks in the west earlier in 2020. The second problem was that, on account of their departed youth, their populations were aging as well as falling. Hence the high Covid19 per capita death tolls that savage winter.
In 'extra time', East Europe has 'performed' best. This would appear to be in part because so many of their most vulnerable people had already died; respiratory viruses had lost much of their human 'fuel'. Also, these countries had re-established (the hard way) high levels of natural immunity to respiratory illnesses.
Russia continues to supply mortality data, though it excludes deaths in the Ukraine conflict zone; so its not included in the tables. And Ukraine has certainly stopped supplying data, due to governmental priorities as well as a lack of will to publicise its present demographic plight. Kazakhstan is probably the best proxy for assessing the impact of the Pandemic in Russia.
South America
These countries (plus Mexico) are among the worst performers in both Tables. Typically, they exhibit many of the 'underclass' socio-economic problems apparent in the United States, United Kingdom, and New Zealand: inequality, poverty, homelessness, obesity, crime, violence. It is likely that they will see ongoing increases in annual mortality on account of these factors; factors exacerbated by both the Pandemic and its associated mandates.
While Latin American populations are much younger than Eastern European populations – due to both higher births and less emigration – there will also have been a significant growth of numbers of people of peak-dying-age (over 75) contributing to 'trend' counterfactuals in some cases as high as New Zealand's.
Another factor in these American countries is the high proportions of people living in or near the tropics at high altitudes. Under normal circumstances, these are unusually healthy environments, in which seasonal respiratory illnesses do not circulate as much as in temperate climes. But, it makes people living in these zones more vulnerable to pandemic respiratory illnesses when they do happen. It's an old story that goes back to the time of Spanish colonisation in the sixteenth century.
This last factor is only apparent here in Colombia and Ecuador. Other similarly affected countries – Peru and Bolivia – had very high early death tolls, but (presumably due to political crises) have not released 'extra-time' data. Venezuela was even less forthcoming with useful data.
Africa including Qatar
Mortality statistics from Africa are rare. Egypt is now the best, and it certainly suffered. South Africa, which in 'ordinary-time' had a similar experience to that of East Europe, used to supply good quality data; but no more as its present economic crisis deepens. Signs are that the African continent was less impacted directly by Covid19 than other regions, though its more fragile economic supply-chains have become victims of the Pandemic's 'extra-time' environment.
Qatar is an interesting case, because of its unusual demographics. Qatar's resident population is heavily weighted towards the younger working-age population. So, while its death rates per capita have been very low, its percentage increases in deaths have not been low. We do need a good comparative analysis of the health impact of Covid19 on working-age populations, though made difficult by demographic data today still focusing on sex and ethnicity rather than age or occupation or labour force status.
South Asia
After China, the biggest Pandemic uncertainties relate to South Asia, with Inda being the largest country. We may also add the very populous country that is Indonesia. This region is a demographic black hole, which experiences high levels of emigration as well as of death. (We may note here – see Hundreds of Pakistanis dead in Mediterranean migrant boat disaster, CNN 19 June 2023 – that the majority of victims of the overcrowded refugee boat which sank last week off the coast of Greece were from Pakistan.) This region has suffered a huge upheaval since 2020, with the Pandemic a significant contributing factor.
Conclusion
There remains a lack of competent demographic analysis of recent and former pandemics, partly due to poor (sometimes politically-motivated) record-keeping, and partly due to the low status of demography among the social sciences. Analyses like mine here – amateur in the sense of being unpaid, but not in the sense of quality – help to fill the gap.
The most striking conclusion is that the 'extra-time' of the Pandemic gives a very different picture of the Pandemic's human cost. The imposition by governments of sterile environments for long periods is not a recipe for good health outcomes, although it may give good headlines in the early phases of a pandemic when the Press is at its most attentive.
*******
Keith Rankin (keith at rankin dot nz), trained as an economic historian, is a retired lecturer in Economics and Statistics. He lives in Auckland, New Zealand.