Analysis by Keith Rankin.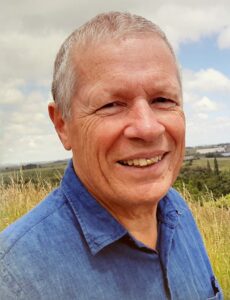 Tuesday's boarding-house fire in Wellington was a tragedy of lost lives, and failure to supply safe housing and adequately resourced emergency services. But it was much more, and so far the socio-demographic revelations have barely been touched upon in mainstream media commentary.
Losers and Winners
Clearly the residents of the unfortunately named 'Loafers Lodge' were mostly single white adult males aged over 40; not a fashionable demographic in today's public policy discourse. (Most likely a significant number of the lodge's residents will have been Māori as well as Pakeha, though not to the extent that this could be presented as a Māori issue in the way that many of our other healthcare issues are being presented.) We note also that suicides are unacceptably high among this demographic, though – unlike youth suicide – rarely presented as an issue that deserves to be addressed by public policy.
While we cannot claim that all the residents of that lodge were marginalised or otherwise 'cancelled' men, we can say that many marginalised men – men regarded as 'losers' in the popular middle-class mind (though never called this, it's not a politically correct term) – do and will end up reliant on boarding-houses of this type for accommodation.
(We note that the central proposition of contemporary liberalism – 'equality of opportunity' – pictures idealised life as a running race in which all 18-year-olds are on the starting line as equals. Outcomes thus depend on the life 'choices' that people make. In this liberal view, being a loser is a consequence of making 'poor choices' – such as choices to take drugs, be violent, commit crimes, loaf instead of work – than the choices made by the winners. This is a key reason why we purport to be so much more concerned by child poverty than adult poverty, because children have not yet participated in this adult race; unlike adults, children cannot be undeserving. Contemporary liberals also use words and phrases such as 'colonisation' and 'historical slavery' to exempt people of mainly but not only indigenous ethnicities from the consequences of making bad choices as adults. [Of course the liberal 'bad-choice' presupposition is nonsense. Life is not analogous to a running race; and all races have losers, bad choices or not.])
We need to fess up to the realities that life under all forms of economic liberalism is necessarily difficult for large minorities of our populations, and that many of the 'survivors' of life's difficulties are neither young nor indigenous nor female nor trans. Many have histories as perpetrators or alleged perpetrators of crimes and abuse; others as victims of crimes and abuse. Some as both perpetrators and victims; as Barrack Obama said, "life is messy". Do we simply pretend that such people do not exist because they are safely hidden away in places like Loafers Lodge? Have the righteous mentally euthanised them?
There was nothing in the 2023 'Wellbeing Budget' for people like the residents of Loafers Lodge.
Post-Budget Commentary
There is a growing sense that the government, its officials, the wider elite, and the mainstream commentariat are living in an 'alternative universe'. (While in Australia recently, I saw a commentator – on a commercial television station – refer to the ABC worldview as an "alternative universe".)
I must say, and largely for that reason, that I only followed the Budget and subsequent commentary in small doses. Two of those doses were particularly interesting, however, both on RNZ's The Panel show (3:45pm to 5:00pm weekdays).
The first segment here The Pre-Panel with Mark Knoff-Thomas and Ruth Money (18 May 2023), featured political economist Susan St John, long associated with the Child Poverty Action Group. Among other things, she discussed the ways in which we increasingly entrench families in poverty traps, and how our political class has never shown much interest in addressing the issue of income traps and how they structure non-participation and under-participation in the labour force. Of course, poverty traps affect single adults as well, not just families.
The comment which ruffled most feathers was that by Mark Knoff-Thomas (CEO of Newmarket Business Association), who – recognising that on the ground New Zealand is in such a parlous state that he pretty much called us a 'failed state' – suggested, albeit rhetorically, that New Zealand's problems would be best resolved by New Zealand becoming a state of Australia. While the initial reaction to the suggestion was shock and horror, later a surprising amount of feedback came into the show in support of Knoff-Thomas's viewpoint. There is clearly a substantial audience deeply frustrated with the state of denial which characterises mainstream public policy discourse in these islands.
After 4pm, in The Panel with Mark Knoff-Thomas and Ruth Money (Part 1), we heard a 'retired real estate agent' (Kristina or Christina) put the blame for New Zealand's housing crisis fairly and squarely on landlords. While here comments were slightly garbled – she said there were too many landlords while arguing that no landlord should have more than three properties – her meaning was clear, and she noted that too many policymakers had a vested interest in perpetuating the problem. Mark Knoff-Thomas obliquely dismissed her policy proposal as tantamount to communism. But again, listeners sent in huge amounts of feedback in support of her comments. At last, an uncensored comment got through about 'landlords' – aka 'investors' – gaming the system to their advantage but to the disadvantage of people in need of a place to call home.
My comments about these comments are that, to the rest of the world, Aotearoa is an exceptionally successful political state. (That's largely because foreigners uncritically buy New Zealand's story, broadcast to the world, of utopian exceptionalism.) Yet New Zealand is largely a failed nation state, though not necessarily one that should cede its sovereignty to a foreign neighbour. It's hard to imagine anyone making similar claims of Finland or Norway, both with similar populations, population-to-land ratios, infrastructure challenges, and also facing inclement weather.
Re the housing issue, the solution is not a 'capital-gains tax'. It's to recognise that the private rental market is at the core of any capitalist society's housing sector. The solution is to subsidise 'good landlords' while simultaneously taxing 'bad landlords' out of existence. Bad landlords are people who own 'rentals' which are not made available as other people's homes. Typically these misnamed 'rentals' – in reality, houses played as financial assets held by speculator 'investors' – are functionally empty (often under disguise as 'short-term rentals') if not actually empty.
While housing poverty (along with personal debt, and the income traps that entrench underclass living – expressed particularly in the form of food insecurity, in practice as malnutrition and illness – as Susan St John emphasised [see also Anti-Poverty advocates 'shocked' by Budget, Morning Report, RNZ 19 May], and the infrastructure problems Knoff-Thomas was especially concerned about) are the central indications that New Zealand may be a failed state, different housing solutions are required for different people. Older marginalised single people are not necessarily best housed as sole-occupants of privately rented one-bedroom units. There is an important role for hostels and boarding houses, as there always has been. It's up to the rest of us to ensure that these can be safe and companionable places in which to reside, and to ensure that there are enough subsidies to ensure that 'losers' as well as winners can be adequately housed.
New Zealand's failure in one hyphenated word: 'Top-Heavy'.
Recently on RNZ I heard a discussion about the failings in conservation, and of DOC (Department of Conservation). The pertinent comment to that discussion was that DOC is "top-heavy"; too much of the payroll goes to people who are not on the frontline of conservation.
'Top-heavy' is a metaphor that applies well to the whole of New Zealand's socio-economy. Too few people doing – indeed too few able to do – the work that keeps our society going. Like workers carrying an increasingly overladen sedan-chair, labour in New Zealand – actual labour, much of it foreign-sourced – must support two sets of beneficiaries: a burgeoning (albeit 'progressive') elite class and a trapped burgeoning underclass. The elite class represents the heavier load.
*******
Keith Rankin (keith at rankin dot nz), trained as an economic historian, is a retired lecturer in Economics and Statistics. He lives in Auckland, New Zealand.