Essay by Keith Rankin.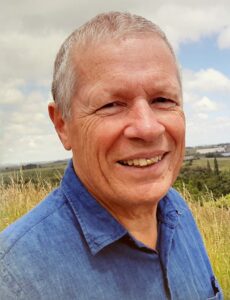 A scientific hypothesis is a claim that is both plausible and 'empirically' testable. A hypothesis is the first part of the process of pure science. The second part is to actually test such claims. Claims that survive the rigour of testing become scientific knowledge, a subset of 'knowledge'. (Not all knowledge is science. If I want to understand the phenomenon of 'gaslighting', I would turn to Shakespeare's Othello rather than to the academic literature of psychology. Much important knowledge comes to us through literature. And accounting concepts are derived as much from pure reason as from observation.)
Knowledge is not the same as 'truth'. Truth is much harder to pin down, and anybody who claims to have privileged access to objective truth should be treated with caution. Applied science represents the use of scientific knowledge for some utilitarian purpose; and in the process, it represents an ongoing testing of that knowledge. Claims that fail the testing process must be either rejected or modified; rejected hypotheses fall into the category of 'falsity'. (Though falsity is itself a bigger category than rejected claims. Literary fiction is, by definition, false. Very little that we read is either 'pure fiction' (falsity) or 'pure non-fiction' (truth). And false information is not necessarily useless information.) Narratives are stories that combine knowledge, conjecture, imagination, and belief; none of these represents objective truth. Narratives are closely related to 'myths', though both words have pejorative meanings, with 'myth' tending to be the more pejorative. Another word that is even more pejorative is 'agenda'.
The Bible is a set of semi-coherent narratives which form the basis of a 'faith'.
Claim on Newshub 6pm News 14 July: Facemasks
A young man without tattoos or swastikas or any other markers that might suggest he has an agenda said of facemasks: "I think our immune system is a bit weak because of wearing them for so long, so I just stopped wearing mine". The italicised part represents both a belief and a scientific hypothesis. Yet I sense that Newshub was quite brave to include this claim in the above clip. While it probably represents what many people have been thinking, it's the first time I have heard anything like that on mainstream media.
For whatever reason, the media have been extremely reluctant to give airtime to any narrative that counters what many would call the Michael Baker narrative (and also in the above Newshub story). The 'Michael Baker narrative' (named here after its best-known proponent) is said to be 'science', and is understood by many to be the only scientific narrative. Therefore, giving any credence to an alternative narrative opens a media organisation to the accusation of being anti-science.
In the name of good investigative journalism, Newshub now needs to ask a number of familiar proponents of New Zealand's mainstream ('Michael Baker') narrative to comment on what the young man said. And, if they pushback on the young man's counternarrative re the optimal use of facemasks, then these 'experts' should be asked to cite evidence rather than authority. In science, a hypothesis can only be rejected through the use of evidence.
In my Covid 2022: Sweden versus South Korea, Europe, Asia, I presented chart evidence that refutes an aspect of the Baker narrative.
Story on Newshub 6pm News 14 July: Electroconvulsive Therapy
"Sidney told the commission how he was subjected to electroconvulsive therapy (ECT) every day for about six months. 'We couldn't even engage with Sidney, he was on another planet,' Cherene said. As well as ECT, he was over-medicated, physically abused and locked in a room by himself for weeks at a time."
These abuses, which took place over many decades, were done in the name of applied science. This is a case (as with climate change) where scientists say that their profession was ignorant of the truth for many years but are now the arbiters of their disciplinary truth. The truth is that there have always been alternative narratives in science, and that those who pursued one narrative were always aware of other narratives. These abuses were done, knowingly, by applied scientists.
Sadly, I do not sense that the psychiatric profession has done nearly enough reflection on this episode in their history. Are mental health doctors still making egregious mistakes today? This century, the most appalling drug scandal in the world has been the prescription of fentanyl (especially in the United States) to vulnerable patients as a mental health remedy; prescriptions by doctors, applied scientists, that have been tantamount to mass manslaughter.
(As an aside, when I was a teenager in the late 1960s and early 1970s, I played hockey for my school and for Massey University, in Second Grade and Senior Reserve. One team which I remember playing was Lake Alice, arguably the worst of New Zealand's past mental health institutions. The hockey team was made up of both staff and inmate patients. Generally, the team loved their hockey games, though a couple of the players interpreted 'good fun' as belting the ball anywhere, as hard as they could. I played 'left-half', which meant that I was required to retrieve the ball. At Hokowhitu Domain, that may have meant having to circumnavigate two other games on adjacent fields.)
The Herd
Some quotes from this 2022 book by Johan Anderberg, about how a cautious Scandinavian country (Sweden) briefly became the flagship of pandemic liberty; and then, once 'mission creep' took over in the mainstream political response, became something of a pariah state.
"The world had witnessed a historic event without really reflecting on it. And the historic event wasn't actually the pandemic – we had lived through those before. What was unique was our reaction. The world had stopped." [p.184]
"Which was the more cautious path? Shutting down all of society in a way that had never before been tested? Or waiting?" [p.291; the issue around facemasks is that, in reality, no scientist has ever tested the proposition that 'our immune system weakens as a result of prolonged use of facemasks'.]
"The fact that critics in several cases were censored by large American platform companies was perhaps less significant than the ways in which, early on, influential journalistic institutions in the US and Europe – such as The New York Times, the BBC, The Guardian, The New Yorker, and The Atlantic, as well as the big German media outlets – chose to equate those who expressed lockdown scepticism with a general contempt for science." [p.292] We might add 'facemask scepticism' was also an important part of the Swedish scientific approach, and in 2021 was an important part of the criticism of Sweden by the Anglo-German herd.
No narrative about Covid19 can ever be scientific unless it addresses the positive Swedish experience in 2021 and 2022. In December 2021 "Swedes were enjoying freedoms that citizens of other countries were denied. And still almost no-one wore a facemask. Once again, Sweden stuck out. But there were no longer any foreign journalists at the Public Health Agency's press conferences. No Americans, Brits, Germans or Danes asked why schools were staying open, or why the country hadn't gone into lockdown." [p.299]
Mātauranga Māori (ref. Playing Favourites with Professor Rangi Matamua) [RNZ, 18 June 2022]
This is a knowledge system that mixes applied science with myth. The observations around the stars – especially Matariki – resulted in a Māori calendar as good as any other; probably better than Julius Caesar's calendar which forms the basis for today's universal calendar. Like Johannes Kepler's observations of the planetary motions, this was valuable empirical science.
But, when it came to explanation, Isaac Newton was able to take astronomy to a higher level; a level which made possible today's communications' satellites and the orbiting James Webb telescope. For explanation, Mātauranga Māori naturally turned to myth to complete this story. Indeed, all peoples do that. To explain why the 'Big Bang' happened, science must give way to myth, to form an origin narrative. In the case of Matariki, Mātauranga Māori ascribes a different god to each of nine stars.
There is no conflict between Mātauranga Māori and science; just as many scientists are men and women of religious faith, and see no conflict. There is more to knowledge than science.
Finally, back to Facemasks
My conclusion is that facemasks should be used during the acute phases of a respiratory epidemic. I will be wearing mine – as per Michael Baker's recommendations – at least until the government allows me to receive a vaccination booster. I understand that my previous immunity to Covid19 has waned significantly.
*******
Keith Rankin (keith at rankin dot nz), trained as an economic historian, is a retired lecturer in Economics and Statistics. He lives in Auckland, New Zealand.