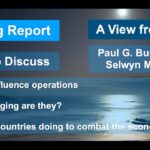 A View from Afar – In this podcast, political scientist Paul Buchanan and Selwyn Manning discuss how numerous countries have committed aid, intelligence expertise, military hardware and weapons to a multilateral effort in support of Ukraine.
What does this 2022-style of military diplomacy mean for the independent foreign policies of countries like New Zealand – with its style of incremental contributions in aid of the defence of Ukraine?
For example, the New Zealand Government this week confirmed the deployment of a C-130 Hercules with 50 personnel to Europe; a further eight logistics specialists based in Germany; $13 million in further support to procure equipment for the Ukraine military.
On announcing the move, New Zealand's Prime Minister Jacinda Ardern said: "Our support is to assist the Ukraine Army to repel a brutal Russian invasion because peace in the region of Europe is essential for global stability."
Ardern added: "The global response has seen an unprecedented amount of military support pledged for Ukraine, and more help to transport and distribute it is urgently needed, and so we will do our bit to help." (ref. ForeignAffairs.co.nz, https://foreignaffairs.co.nz/2022/04/11/mil-osi-new-zealand-new-zealand-sends-c130-hercules-and-50-strong-team-to-europe-to-support-ukraine/ )
So today, we examine how Russia's invasion of Ukraine, with its method of total annihilation, has drawn once relatively independent nations into the fold of western security alliances. And we will consider whether such moves will become a permanent configuration?
Also in this episode, we will discuss the South-West Pacific strategic balance. Specifically, why has the People's Republic of China, and the Solomon Islands bilateral security agreement, upset Australia, New Zealand, and the United States of America?
You can comment on this debate by clicking on one of these social media channels and interacting in the social media's comment area. Here are the links:
If you miss the LIVE Episode, you can see it as video-on-demand, and earlier episodes too, by checking out EveningReport.nz or, subscribe to the Evening Report podcast here.
The MIL Network's podcast A View from Afar was Nominated as a Top  Defence Security Podcast by Threat.Technology – a London-based cyber security news publication.
Threat.Technology placed A View from Afar at 9th in its 20 Best Defence Security Podcasts of 2021 category. You can follow A View from Afar via our affiliate syndicators.

***