Analysis by Keith Rankin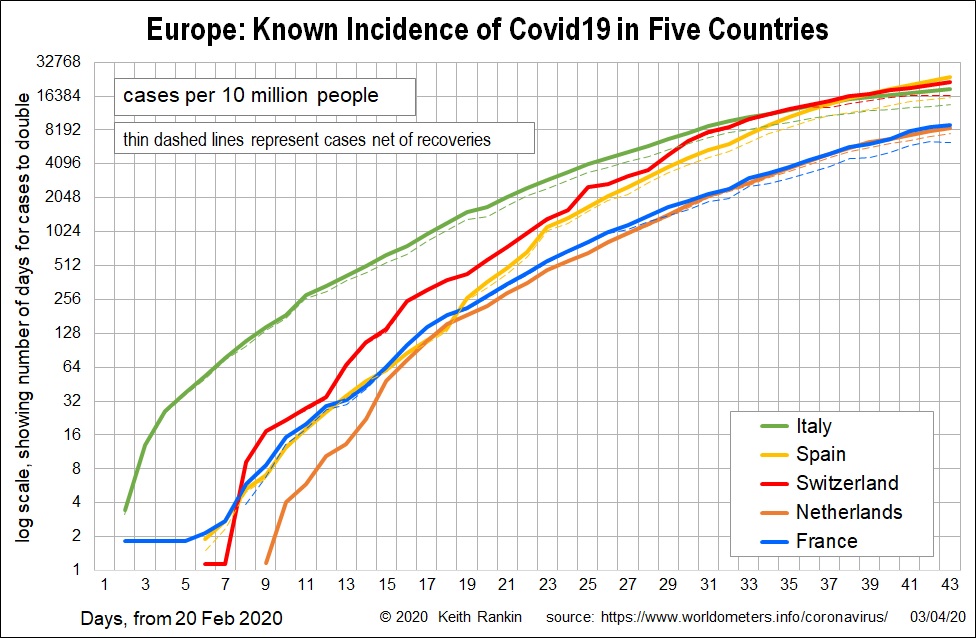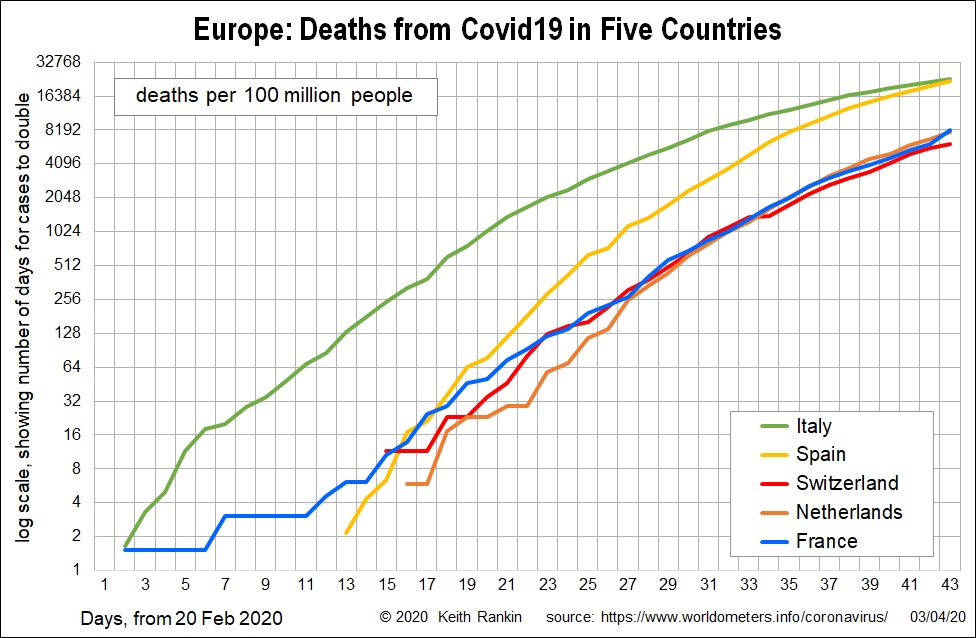 Of the larger European countries, Italy is now in third place for known cases per person in the population. Spain has overtaken Switzerland for the dubious honour of top spot.
Netherlands and France look like they will eventually converge with the top three; there is no obvious reason why they should end up with a lower incidence of Covid19.
While the known incidence in even the worst affected so far – Spain – may reach 50,000 per 10 million (which is half of one percent), the total incidence will be much higher.
Covid-associated deaths in western Europe look like they are tracking towards a maximum of between 50,000 and 100,000 per 100 million people; 100,000 per 100 million is 0.1 percent of the population. These five countries have a total population of about 200 million; 0.1 percent of 200 million is 200,000 deaths.
(The United States presently has similar numbers of known cases per capita as Netherlands, with a death rate still much lower, but catching up. 200,000 deaths looks plausible for the United States, with a population 330 million; that would be 0.06 percent of Americans. While such a percentage should not happen in New Zealand, it would represent 3,000 deaths here.)