Analysis by Keith Rankin.
There may be some surprises when the final election count comes out today.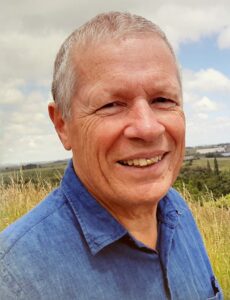 One particular point to note refers back to the United States presidential election of 2020, when the late votes in most states – those votes not counted on election night – very heavily favoured Biden over Trump. The context was that Trump had the election night 'victory'.
It is possible that something similar could happen here. This election has some characteristics which means the 'late votes' – for want of a better name – could strongly reflect the frustrated voters who only decided to vote at all towards the end of the campaign; many being first-time voters or voters whose registration had elapsed on account of them being renters who have insecure housing, or young people living 'at home', or recent immigrants.
So, I am suggesting that there is a 10% chance that 'The Left' will have 60 or more seats this afternoon. And I think there is another 25% chance that 'The Left' will have more seats than 'The Right', where 'Left' means Labour/Green/TPM and 'Right' means National/Act. If this happens, National/Act will require NZ First to vote with them in Parliament, whereas, under the more likely scenario, National/Act will be able to get legislation through if NZ First abstains.
What I think is most likely to happen is that the Specials, mainly later votes rather than advance votes, will reflect the already known differences between election day voting and advance voting. This means that Labour, Green and New Zealand First should gain with the specials, with National being the biggest loser from these 'late' votes. We also should note that Green and Te Pati Māori traditionally improve with the specials, and are likely to do so again. This should mean that TPM is entitled to an extra party-list seat, eliminating the present overhang.
We should also note that preliminary vote tallies for Auckland (except the very outer electorates) are low. This reflects a significant diaspora of population from Auckland since around 2015; although we also note that Auckland has also received many immigrants in that time, and that Auckland's population is probably on (or just past) the cusp of an accelerated replacement. (Such a replacement magnifies what is happening in New Zealand more generally, with the process amplified in Auckland.)
The low Auckland count on election night also probably means that the special votes will be weighted towards Auckland. There may be an effect from the specials this time that is similar to the late election-night wave in 2005, which swung the election to Labour when it first looked that National would prevail.
My best estimate is that this afternoon's result will be:
National 47 seats (up to 48 after Port Waikato)
Labour 35 seats
Green 15 seats
Act 11 seats
New Zealand First 8 seats
Te Pati Māori 4 seats
Re the electorates, which the media overemphasise, I am picking that Labour will regain four seats which went to National on election night: Te Atatu, New Lynn, Nelson, Banks Peninsula. (So National should pick up one more list seat; though Green may get to 16 seats, meaning that National/Act may be four down from election night.) And I think that Carlos Cheung, looking safe in Mt Roskill on election night, will win that seat by less than 500.
My best guess is that Kelvin Davis and Pene Henare will hold on in their Māori seats. But, if not, these could flip, generating a TPM overhang, and thereby freeing up one or two list seats.
Re the process of counting, I think that the Electoral Commission could give running counts of late votes, and then do the final audit. This would make the counting process much faster. Perhaps more importantly, they could give much more precise information about where the special votes are from, and about the breakdown of their categories (eg overseas, absent from the electorate, first time registrations, and re-registrations). Each of these sub-categories, considered regionally, could make it much easier for statisticians to make reliable projections of the final count. (We note that well-conducted polls certainly mean we get quite reliable projections of our election outcome before election day. Major problems with pre-election polling mainly happen in jurisdictions with First-Past-the-Post voting, and their vagaries of marginal electorates and swing states.)
The mainstream media, and many officials and pundits, continue to overemphasise the role of 'marginal electorates'; a role which is close to zero in determining the balance of party representation. An example of this is the presentation in Wikipedia of the electorate votes (by party) ahead of the actual party votes.
Another example of this is the obsession with electorate boundaries. I live in New Lynn which now has quite a strange ox-bow shape, giving parts of Titirangi to Kelston while including much of Avondale. The reality is that electorate size makes not a jot of difference to the final result. I think it would be far better to maintain stable electorate boundaries, drawn with reference to existing local authority boundaries. And it would be better for cities to have more populous electorates than rural areas. This ensures better rural representation through smaller rural electorates, while also noting that most of the list MPs have offices in the cities. Certainly, Auckland has had too many electorates in recent years, while many of the places with the highest vote counts have been hinterland electorates. (And I note that Dunedin could be a single urban seat, with Taieri a hinterland seat.)
Finally, I would like to congratulate the Electoral Commission for its information pamphlet for voters. They make it clear that the electorate votes are for people, not for parties. (Like mayoral votes, if you will.) I only wish that the commentariat would take note.
Wishing the new government the best, and noting that it needs to govern according to the actual concerns of the people, focussing on issues such as infrastructure, education, health, housing, inequality, sustainability and world peace. New Zealand's most popular governments preserved and extended our traditions of universality; a tradition which promotes cohesion rather than division. Non-elite New Zealanders don't like the targeting of morsels of welfare, and all the moral hazard problems that come with that approach.
*******
Keith Rankin (keith at rankin dot nz), trained as an economic historian, is a retired lecturer in Economics and Statistics. He lives in Auckland, New Zealand.