A Radio New Zealand Pacific journalist has alleged that an Indonesian official attempted to both bribe and intimidate him following an interview at the Melanesian Spearhead Group (MSG) leaders' summit in the Vanuatu capital of Port Vila last month.
The International Federation of Journalists (IFJ) and its affiliates, the Media Association Vanuatu (MAV) and the Alliance of Independent Journalists (AJI) Indonesia, have condemned the attempted bribery and harassment of the journalist and urged the relevant authorities to thoroughly investigate the incident.
On August 23, RNZ Pacific journalist Kelvin Anthony reported that a representative of the Indonesian government, Ardi Nuswantoro, attempted to bribe him outside Port Vila's Holiday Inn Resort after Anthony conducted an exclusive interview with Indonesia's Australian ambassador, Dr Siswo Pramono.
According to Anthony, Nuswantoro had previously expressed the Indonesian government's displeasure at RNZ's coverage of ongoing independence efforts in West Papua, reported the IFJ in a statement.
The journalist had advised him of the outlet's mandate to produce "balanced and fair" coverage and was invited to the hotel for the interview, where he questioned Dr Pramono on a broad range of pertinent topics, including West Papua.
Following the interview, Anthony was escorted from the hotel by at least three Indonesian officials. After repeatedly inquiring as to how the journalist was going to return to his accommodation, Nuswantoro then offered him a "gift" of an unknown amount of money, which Anthony refused.
Anthony reported that he felt harassed and intimidated in the days following, with Nuswantoro continuing to message, call, and follow him at the conference's closing reception.
Interview not aired
RNZ chose not to air the interview with Dr Pramno due to the incident.
In response to the claims of bribery and intimidation sent to the Indonesian government by RNZ, Jakarta's Ministry of Foreign Affairs, Asia Pacific and African Affairs director-general Abdul Kadir Jailani said, "bribery has never been our policy nor approach to journalists . . . we will surely look into it."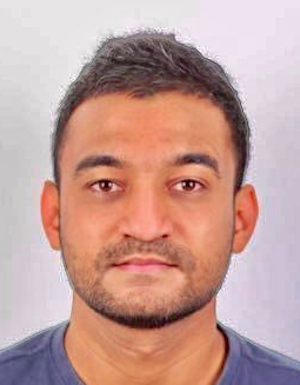 In a September 6 interview, New Zealand Prime Minister Chris Hipkins reiterated his government's commitment to press freedom, stating the importance of free and independent media.
Journalists and civil society in West Papua have faced increasing threats, restrictions and violence in recent years. Indonesian media has disproportionately reflected state narratives, with state intervention resulting in the censorship of independent outlets and effective barring of local or international journalists from Indonesian-administered Papua.
In February, renowned Jubi journalist Victor Mambor was subject to a bombing attack outside his Jayapura home.
Pacific Journalism Review: How Indonesian media amplifies the state's narrative on the Free West Papua movement. #westpapua #indonesia #humanrights https://t.co/J3Rj0Ulhzs pic.twitter.com/9ygIo6KjWN

— Human Rights Monitor (@hurimonitor) September 12, 2023
MAV said: "The Media Association of Vanuatu (MAV) is concerned about an alleged bribery attempt by foreign officials at a Melanesian Spearhead Group regional meeting.
MAV president Lillyrose Welwel denounces such actions and urges MAV members to adhere to the Code of Ethics, as journalism is a public service. She encourages international journalists to contact the association when in the country, as any actions that do not reflect MAV's values are not acceptable."
AJI calls for 'safety guarantee'
AJI said:"AJI Indonesia urges the Indonesian government to investigate the incident with transparency. This action must be followed by providing guarantees to any journalist to work safely in Papua and outside.
"The Indonesian government must also guarantee the protection of human rights in Papua, including for civilians, human rights defenders, and journalists."
The IFJ said: "Government intervention in independent and critical reporting is highly concerning, and this incident is one in an alarming trend of intimidation against reporting on West Papua.
"The IFJ urges the Indonesian government to thoroughly investigate this incident of alleged bribery and harassment and act to ensure its commitment to press freedom is upheld."
Pacific Media Watch condemnation
Pacific Media Watch also condemned the incident, saying that it was part of a growing pattern of disturbing pressure on Pacific journalists covering West Papuan affairs.
"West Papua self-determination and human rights violations are highly sensitive issues in both Indonesia and the Pacific. Journalists are bearing the brunt of a concerted diplomatic push by Jakarta in the region to undermine Pacific-wide support for West Papuan rights. It is essential that the Vanuatu authorities investigate this incident robustly and transparently."
According to a CNN Indonesia report on September 6, Indonesian authorities denied the attempted bribery and harassment allegation.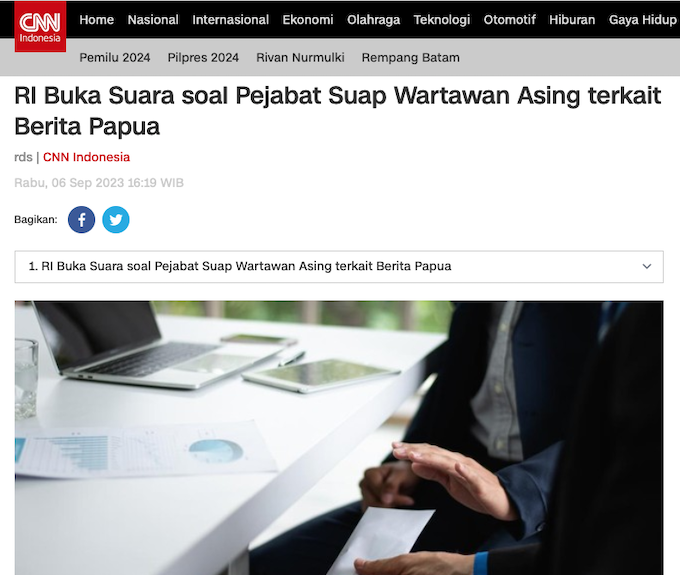 Article by AsiaPacificReport.nz