Essay by Keith Rankin.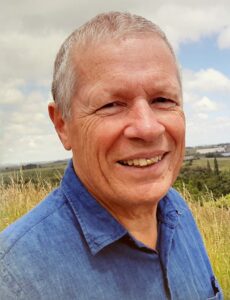 I was intrigued to see this Daily Telegraph story – King Charles' coronation: Australian man Simon Abney-Hastings could be rightful heir to British throne (published NZ Herald, 9 April)  – about an Australian resident who could be said to be the rightful king of the United Kingdom and those Commonwealth countries for which that monarch is the constitutional head of state. The 'mistake' here happened in the 1470s, in the reign of King Edward IV. That was the same decade as the establishment in England of the Caxton Press.
Some context, for me, is that, on that very day – Easter Sunday, 9 April 2023 – I was watching the episode of Shakespeare's histories (The Hollow Crown: Henry VI part 2) in which Edward IV became king. Further, the whole sequence of Shakespeare's histories – from Richard II, through the Henrys, to Richard III – gives a critical insight into the evolution of the first modern nation state (namely Tudor England) and the wider context of that evolution. (Of course, it is also preferable to know a bit about the actual history, and not just Shakespeare's late Tudor dramatic narrative. Useful counter-narratives – again, historical drama rather than actual history – are the Philippa Gregory televised dramas The White Queen and The White Princess, both recently available on Netflix and TVNZ+.)
Shakespeare's history plays begin in the 14th century, in the decades after the Black Death in Europe from which the pre-existing feudal power structures could not survive as before (refer James Belich, The World the Plague Made 2022, and see RNZ James Belich: how the Black Death led to the rise of Europe); though the elites of the time could not have understood that. The monarchies of Europe represented a thin veneer of overlordship, in a world where most people had a local lord to serve, but were affected little by their lords' lords.
France as we know it today was divided into three overlordships, the Kingdom of France, the eastern Duchy of Burgundy, and the western territories whose king was also the King of England. Richard II, the first king in the Shakespearian sequence, was born in Bordeaux (now France). And it was in the times of Richard II that an English public servant, Geoffrey Chaucer, led what might be called the 'English-language-movement' which formed one of the central pillars of late-Tudor English/Welsh nationalism. Indeed, Shakespeare's histories were themselves a coherent nation-building narrative.
(The second main pillar of the emergent English nationalism was a fake Romano/British 'history' of England which for the most part omitted the Anglo-Saxons – the actual English – and instead traced the nation's origins through a series of British kings (including Arthur, Lucius and Leir) back to 'Brutus of Troy', and, before that, to 'Albion', fourth son of Neptune. Refer Fake History [2021] by Otto English, Historia Regum Britanniae [1136] by Geoffrey of Monmouth, and The Stories of Albion and Brutus from Our Island Story [1905] by Henrietta Marshall. The third pillar was the printing press, established in England for over 100 years before Shakespeare started writing his histories; meaning that the dramatic stories of late-medieval English royalty – more or less true, and, as always, biased by the zeitgeists of their authors – were widely known.)
Usurper Kings of England
A central matter of contention in Tudor England was that of the 'usurper kings', of which Shakespeare had four to contend with: Henry IV, Edward IV, Richard III, and Henry Tudor [Henry VII]. The latter was Queen Elizabeth's Welsh grandfather, and the aging Queen was a capricious presence during the time of the Tudor literary renaissance. Authors and publishers who displeased the Queen on personally sensitive matters were liable to – and sometimes did – have their right hands chopped off. (Refer The Elizabethans 2011, by A.N. Wilson.)
The underlying issue in the history of these kings was the rules of dynastic succession; rules which tended to be refined as situations arose. Definitely a good part of the issue was 'patriarchy', meaning the precedence of males over females. In England one rule was established through the Treaty of Winchester in 1153, which meant that succession could and should pass through a female line, even if that female herself would not be accepted as Queen regnant. The result then was the House of Plantagenet as (French-speaking) rulers of England and much of France. The Plantagenet line in England ended in 1485 with the accession of the House of Tudor.
In the Kingdom of France, the succession rule was less clear. In 1337, based on the English rule, King Edward III would also become the King of France. (Under the rule that applied, say, when Queen Victoria became Queen in 1837, Edward's living mother – Isabella – would have been the Queen regnant of France and well as the Queen consort of England.) However, the French, had pulled a swifty, understandably, and adopted the Salic Law rule that monarchical succession could only take place through a fully male line. The result was that, in France, a new royal house was established in 1328, the House of Valois.
The outcome was that England was at war with France – on and off – for over 200 years. And the episode of 1415 (with its battles of Harfleur and Agincourt), in the reign of Henry V, became for English nationalism and national identity, what Gallipoli became for New Zealand nationalism exactly 500 years later. Henry V is the (slightly flawed) hero of Shakespeare's narrative; things fall apart on account of the untimely death of this young king in 1422, just months before King Charles of France also died.
(There is a clear link between the 1994 animated movie The Lion King – suggested here – and Shakespeare's histories; though in these adaptive stories historical chronology doesn't matter. Simba the 'Lion King' is Henry V; and 'Scar', Simba's uncle, is clearly Shakespeare's Richard III.)
The years from 1337 to 1453 have been dubbed The Hundred Years War, and were all about Edward's claim to the French throne; these claims did not actually subside until 1550, in Tudor times. The campaign of King Henry V to reclaim (on behalf of his great-grandfather Edward) that throne represented England's last success in that war. France's King Charles VI ('the Mad'), following Agincourt, acquiesced by naming Henry as heir to the French crown, and 'giving' his daughter Catherine to Henry as his wife. In the end though, The Hundred Years War was an embarrassing defeat for England (as was Gallipoli for New Zealand), and this humiliation represented the backdrop to Shakespeare's Henry VI part 1.
The Hundred Years War gave way in England to the War of the Roses. This war was again about dynastic succession. Edward III had five sons. Richard II represented the end of the first of those five male 'lines'. He was deposed in somewhat murky circumstances by 'Henry Bolingbroke' who represented Edward III's third 'Lancastrian' line. (We should also note that this third line had two branches, a 'legitimate' line and a later 'legitimised' Beaufort line through the mistress of Henry Bolingbroke's father.)
The second male line of Edward III was the Clarence/'Mortimer' line, and the fourth line was the 'York' line. Based on the English rule, the correct King of England in 1450 was Richard Plantagenet, Duke of York. This Richard was the unambiguous heir to Henry VI through Edward's fourth line, and was ambiguously the rightful actual king (through a mix of male and female ancestors) on Edward's second line. The situation was further confused by the eventual birth of Henry VI's son (another Edward, called 'Ned' by Shakespeare) in 1453, a boy widely assumed to have actually been fathered by the Duke of Somerset, a divisive character on the Beaufort line. Henry VI came to an accommodation with Richard of York; Richard, rather than Henry's son, would become Henry VI's successor. The accommodation was not accepted by all, resulting in the War of the Roses, and the assassination of Richard of York. These events are graphically depicted early into Shakespeare's Henry VI part 2.
The outcome was another battle, through which Richard Plantagenet's oldest son Edward deposed Henry VI. The new king, largely undisputed in the 1460s, became Edward IV. There were rumours that Richard of York was not Edward's true father; hence (according to the Telegraph story) the possibility that the 'true' king of England today is an Australian called Simon. But Edward was a good and well-regarded king; well-regarded, that is, except in the matter of his choice of wife, Elizabeth Woodville. (Hence the story of the White Queen.)
So rumours of Edward's illegitimacy only surfaced after the marriage, spread by those who had other ideas about who should be Queen consort. A result was some changing allegiances and a resurgence of the Wars of the Roses. Henry VI was briefly restored to the throne in 1470. Following Edward's re-restoration in 1471 – after the Battle of Tewksbury, where Henry VI's teenage son Ned was killed – Henry VI was then assassinated much, in the manner that Richard II had been killed 70 years earlier. Shakespeare did not have to resort to fiction to write his dramatic regal potboilers.
We should note here that 'illegitimacy' was a substantial complicating factor in the rules of succession, and was an issue that could be manipulated by both monarchs and their foes. (Hence the well-known dramatic claims and counter-claims around the [Tudor] King Henry VIII and his daughters Mary and Elizabeth; claims that embroiled the sisters of Henry VIII as well as his daughters.)
The next usurper was Richard III, who Shakespeare had to present as the epitome of evil in order to make the next usurper look good. This Richard was the younger brother of Edward IV, played in The Hollow Crown dramatically by Benedict Cumberbatch. In the plays Henry VI and Richard III, Richard murdered Henry VI, his own older brother George (of Clarence) – both killed by Richard personally – and, by order, dispatched the two sons of Edward IV. We normally presume that Richard was next in line, and indeed he had already become King Richard III on the basis of Edward IV allegedly being a 'bastard'. But Richard's older brother George had two surviving children, a girl Margaret (Margaret Pole in the White Princess) and a boy Edward. This Edward (or Warwick) was thus the rightful king under both the English rule and the Salic Law, as the senior male descendent of Richard of York. Margaret's many descendants (including Simon of Australia) had claims to be the rightful monarch based on the law of 1153, and this claim holds good regardless of whether Edward IV was legitimate or not.
The final battle of the Wars of the Roses was Bosworth, in 1485, whereby Henry Tudor defeated Richard III in battle, and thereby usurps the crown. Henry's familial claim goes back to the 'legitimised' Lancastrian line (the Beaufort line) from Edward III's mistress Katherine Swynford; and is contentious, depending on how legitimate the legitimisation of Henry's ancestress really was. Henry Tudor was also a great-grandson of France's King Charles 'the Mad', the rival of Henry V in 1415. (Henry V's widow went on to marry Welshman, Owen Tudor.) To improve his prospects of his acceptance as King, Henry Tudor – Henry VII – married the eldest daughter of Edward IV (Elizabeth, the White Princess), though this may not have (as supposed) established legitimate Plantagenet descent, given the Telegraph story that Edward IV himself could not have been fathered by his father.
A footnote here is that, in the 1540s, King Henry VIII once again pursued the claim of the King of England (going back to 1337) to the throne of France. Game of thrones, indeed! Knowing that he was a great-great-grandson of Charles 'the Mad' will have bolstered Henry's claim, at least in his mind. Henry VIII only averted bankrupting the English Crown by having previously looted the monasteries of the Catholic Church; actions that played a major role in initiating the Europe-wide religious 'culture war' of the sixteenth and seventeenth century. (And we note that Joe Biden is now in Ireland, commemorating the 1998 'Good Friday Agreement' which can be understood to be the true end of that culture war.)
Monarchy in a Modern Context
In the post-feudal days of absolute monarchies, these dramas of Kings – monarchs with absolute power – had a much bigger impact on their subjects than in preceding medieval times. Nevertheless, monarchy – constitutional monarchy – has something to offer today. Tudor England was arguably the first 'nation state' in the modern sense of that nationalist concept. A proper nation state needs to be politically self-contained, and of 'goldilocks' size: not too big, not too small; neither an empire nor a principality.
The present view of a pure nation state is of a 'republic', with a president rather than a king. (Or 'chairmen', in the case of 'Peoples Republics'.) The problem today is that democratic republics have highly politicised 'heads of state'; they lack the symbol of the 'crown' to preside over a depoliticised public domain.
A form of democracy with a hereditary veneer which sits above the world of politics may actually be a winning formula. The late Queen Elizabeth II was much loved because she was a constant in our lives during times in which too much else seemed to change too much. It doesn't matter so much who is monarch these days, but we do like our monarchs to be presentable to the point of being regal; we probably do not wish for a King Henry IX any time soon.
Yet we still like the idea of certainty as to who will be next monarch, and we do like there to be a genuine bloodline basis to that rule. Most of us will be grateful that the official rule now – at long last – treats females as equals to males. And matters of legitimacy can be sorted out by DNA testing, although somehow that seems too sordid for Kings and Queens.
One idea may be that monarchies should follow a matrilineal succession rule. Indeed, a matrilineal rule might have been a good idea in the past. Then – to forge political unions and to ensure relatively pure bloodlines – first cousin marriages were far too common.
In a matrilineal system, we will always know that the mother is indeed the mother. Actually, on the matter of legitimacy, we really would not worry, under a matrilineal system. (Jesus was reputedly not the natural-born son of his mother's husband; not a problem.) If our Queens were more like Catherine the Great than Queen Anne – or like Richard of York's wife Cecily, or Henry VI's wife Margaret of Anjou, or Edward III's mother Isabella of France – then the possibility of a greater diversity of paternal genes would strengthen the royal gene pool.
Regardless of the precise succession rules, I, and I sense many others, favour a democracy with a monarchical veneer than an overtly political republic such as United States or France; or than a quasi-democratic overly political republic such as Russia. (Or than a People's Republic!)
Back to the Henry V and Shakespeare
Shakespeare would have been familiar with the writings of Niccolò Machiavelli. Machiavelli had a very particular take on the concept of being 'cruel to be kind'. A 'Prince' had to be 'credible'; and his credibility most likely had to be established by a bout of actual cruelty early in his career, or in the careers of recent ancestors.
Shakespeare applauded Henry V as a 'good' Machiavellian prince.
The most famous passage from Shakespeare's play, from the Siege of Harfleur, follows. (Note that Shakespeare emphasises the symbolism of England's not very English patron saint: St. George. This symbol – the unfurled banner of St George – is central to the particular and peculiar English/Welsh nationalist agenda of the late-Tudor literary establishment.)
Here is the famous, very martial, passage (imagine Kenneth Branagh in his classic role):
Henry V: Once more unto the breach, dear friends, once more;
Or close the wall up with our English dead.
In peace there's nothing so becomes a man
As modest stillness and humility:
But when the blast of war blows in our ears,
Then imitate the action of the tiger;
Stiffen the sinews, summon up the blood,
Disguise fair nature with hard-favour'd rage;
Then lend the eye a terrible aspect;
Let pry through the portage of the head
Like the brass cannon; let the brow o'erwhelm it
As fearfully as doth a galled rock
O'erhang and jutty his confounded base,
Swill'd with the wild and wasteful ocean.
Now set the teeth and stretch the nostril wide,
Hold hard the breath and bend up every spirit
To his full height. On, on, you noblest English.
Whose blood is fet from fathers of war-proof!
Fathers that, like so many Alexanders,
Have in these parts from morn till even fought
And sheathed their swords for lack of argument:
Dishonour not your mothers; now attest
That those whom you call'd fathers did beget you.
Be copy now to men of grosser blood,
And teach them how to war. And you, good yeoman,
Whose limbs were made in England, show us here
The mettle of your pasture; let us swear
That you are worth your breeding; which I doubt not;
For there is none of you so mean and base,
That hath not noble lustre in your eyes.
I see you stand like greyhounds in the slips,
Straining upon the start. The game's afoot:
Follow your spirit, and upon this charge
Cry 'God for Harry, England, and Saint George!'
And here's the less-quoted passage soon after (addressing the Governor of Harfleur, relating to the fate of the civilians of Harfleur), following the military success of Henry's siege (and noting that this passage is used to establish what can charitably be called Machiavellian mercy):
Henry V: How yet resolves the governor of the town?
This is the latest parle we will admit;
Therefore to our best mercy give yourselves;
Or like to men proud of destruction
Defy us to our worst: for, as I am a soldier,
A name that in my thoughts becomes me best,
If I begin the battery once again,
I will not leave the half-achieved Harfleur
Till in her ashes she lie buried.
The gates of mercy shall be all shut up,
And the flesh'd soldier, rough and hard of heart,
In liberty of bloody hand shall range
With conscience wide as hell, mowing like grass
Your fresh-fair virgins and your flowering infants.
What is it then to me, if impious war,
Array'd in flames like to the prince of fiends,
Do, with his smirch'd complexion, all fell feats
Enlink'd to waste and desolation?
What is't to me, when you yourselves are cause,
If your pure maidens fall into the hand
Of hot and forcing violation?
What rein can hold licentious wickedness
When down the hill he holds his fierce career?
We may as bootless spend our vain command
Upon the enraged soldiers in their spoil
As send precepts to the leviathan
To come ashore. Therefore, you men of Harfleur,
Take pity of your town and of your people,
Whiles yet my soldiers are in my command;
Whiles yet the cool and temperate wind of grace
O'erblows the filthy and contagious clouds
Of heady murder, spoil and villany.
If not, why, in a moment look to see
The blind and bloody soldier with foul hand
Defile the locks of your shrill-shrieking daughters;
Your fathers taken by the silver beards,
And their most reverend heads dash'd to the walls,
Your naked infants spitted upon pikes,
Whiles the mad mothers with their howls confused
Do break the clouds, as did the wives of Jewry
At Herod's bloody-hunting slaughtermen.
What say you? will you yield, and this avoid,
Or, guilty in defence, be thus destroy'd?
Governor of Harfleur: Our expectation hath this day an end:
The Dauphin, whom of succors we entreated,
Returns us that his powers are yet not ready
To raise so great a siege. Therefore, great king,
We yield our town and lives to thy soft mercy.
Enter our gates; dispose of us and ours;
For we no longer are defensible.
Henry V: Open your gates. Come, uncle Exeter,
Go you and enter Harfleur; there remain,
And fortify it strongly 'gainst the French:
Use mercy to them all. For us, dear uncle,
The winter coming on and sickness growing
Upon our soldiers, we will retire to Calais.
To-night in Harfleur we will be your guest;
To-morrow for the march are we addrest.
Now, cast Volodymir Zelenskyy (in February 2022) as the Governor of Harfleur; though making precisely the opposite response, in part because the threat he faced seemed less credible. What would Shakespeare make of the present Siege of Ukraine?
Afterword – 'Credibility' in Policymaking today
I kid you not, this same Machiavellian ideal of 'credibility' is central to the modern practice of central banking, in particular with respect to 'anti-inflationary' monetary policy. This idea is, literally, textbook monetary economics. (Believe me, I've taught from that textbook!)
In this role, the Governor of the Reserve Bank takes the role of Henry V. And the citizens of New Zealand (or wherever) are the citizens of Harfleur. Surrender takes place when the citizens acquiesce to Henry's threat, meaning that they – in their heads – truly believe that inflation is beaten. (An analogous analogy is that of St George; bank governor Adrian Orr takes the role of George, and inflation – or strictly, 'inflationary expectations' – is the dragon. The dragon is truly dead when the people believe it to be dead.)
(The irony in the present inflationary episode is that New Zealand and other countries had a decade of very low interest rates, very low inflation, and low inflationary expectations. The monetary-policy hawks were deeply frustrated that easy money was not translating into inflation. When the Covid19 supply-chain issues, the great resignation, and the Ukraine War all happened at once, there were rising prices but no inflationary expectations. Expectations were that when the 'perfect storm' was over, prices would once again behave as we had become used to them behaving. A 'cost-of-living spike' is not the same thing as inflation. It was the Reserve Banks themselves, by talking up inflation, who stoked the very expectations that they are now trying to slay.)
————-
Keith Rankin (keith at rankin dot nz), trained as an economic historian, is a retired lecturer in Economics and Statistics. He lives in Auckland, New Zealand.