Essay by Keith Rankin.
"Antlers grow through a mechanism that is very similar to cancer. But, because deer can keep that growth in check, they are extremely resilient to cancers. …
"Sardinia's own dwarf deer, a relative of Ireland's giant elk, was eradicated within a hundred years of human colonization, some 9,000 years ago."
Thomas Halliday, Otherlands, p.46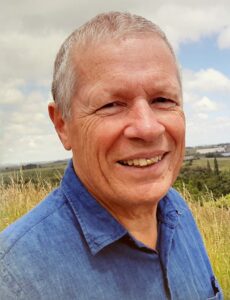 Cancer is one of those c-words which we resile from. The essence of cancer, as a disease in the body, is that a part of the body becomes a tumour which has a 'malign' growth imperative; a cellular reproduction program which eventually colonises the body and – if insufficiently checked – kills that whole of which it is a growing part.
A 'sufficient check' may sometimes be instigated by the body's immune system, or may be the result of a 'rescue mission' in the form of medical treatment. A third possibility is that the cancer is 'self-aware', and at some point contains itself; aware that by killing the whole body it also kills itself.
Deer antlers would appear to be a cancer which the body itself is able to check before that tumour's growth becomes unsustainable. The 'intelligence' of the whole is able to stem the growth of the part, but without destroying that part.
Humankind
The problematic relationship of the human species to Earth – the body-planet – is unmistakable. Humans are a species which threaten the survival of the whole; the whole of which humans are a part. And that is a cancerous threat; a malign growth imperative, from the point of view of Nature; from the perspective of the Earth-ecosystem.
Humankind, homo sapiens, has arguably been a cancer from its very beginnings. Some fauna – such as Sardinia's dwarf deer – became extinct very soon after human intrusion. Human beings have always had a disproportionate impact on their host ecosystems.
It has now become a mainstream view that the Earth is entering a human-created mass-extinction event. United Nations Secretary-General Antonio Guterres said yesterday (at the Montreal COP15 Biodiversity Summit): "Humanity has become a weapon of mass extinction". (UN chief urges strong global nature deal to end 'orgy of destruction'; Reuters, 7 December2022.)
How can the threat posed by humanity to Nature be sufficiently checked? Rescue is out of the question; that would mean an intervention from outside of Earth!
The statistically most likely outcome is that the Earth will reach a tipping point – as in the 'mass extinction' events in the distant past – and flip to an altered state which does not have a place for our species, and most other species we know today. When pressed, most of us do accept that this is indeed the most likely outcome. Many of us find this possibility acceptable, however, because we believe – in hope – that the 'when' will be beyond the natural lifetimes of everyone on the planet today.
There is another possibility. It requires that the cancer itself be intelligent; noting that intelligence springs from self-awareness. If we (as individual humans) have cancer, we do not expect our tumour – or tumour cells – to be self-aware. But, if we are a cancer, we can be self-aware; we can be aware that the destruction of our whole means the destruction of all the parts of the whole; including the cancer, ourselves. That awareness gives us the capacity to check ourselves; to become a good cancer.
For humanity to be a good cancer – an intelligent self-aware cancer – means humanity has a long-term future; accepting our history as a cancer, while also ensuring that we do not continue to be malignant. We could be like the antlers of a stag, a beautiful accomplishment that stabilises once it has grown sufficiently; we could be intelligent 'antlers', a good cancer.
Shall we continue to play the role of a malign tumour? Or shall we be a benign, self-aware, non-suicidal, self-limiting cancer? Can we choose? Or do the myopias and rivalrous divisions within humanity prevent us from protecting the Earth, of which we are a part?
The answers I gave on Tuesday, Predicting the Coming Quarter Century, are both 'no' and 'yes'. The cancer is clearly at an advanced stage. And it's not curable; indeed, we do not and should not want the Earth to be cured of us. My optimism is that we may navigate the coming critical years. And that – say from 2050 – the Earth's cancer may enter remission. If so, we, the cancer, may thrive by becoming a good cancer, a survivable cancer, a cancer which the Earth can live with.
To be a good cancer means possessing the individual and collective behavioural awareness that the survival of the Earth ecosystem in its current state is at stake. The tumour of humanity can thrive, as a part of the Nature we cherish in our better moments, once it becomes benign. We need a win-win outcome: Humanity thriving, and Earth surviving in its familiar hospitable state.
Postscript
A cancer is a disease from within which undermines and kills its host; if unchecked. This understanding applies to all our human systems in which individual – or tribal – behaviour may undermine the host system.
Thus, scientists should not undermine science, economists should not undermine economics, communicators should not undermine communication, governments should not undermine government, businesses should not undermine business.
*******
Keith Rankin (keith at rankin dot nz), trained as an economic historian, is a retired lecturer in Economics and Statistics. He lives in Auckland, New Zealand.