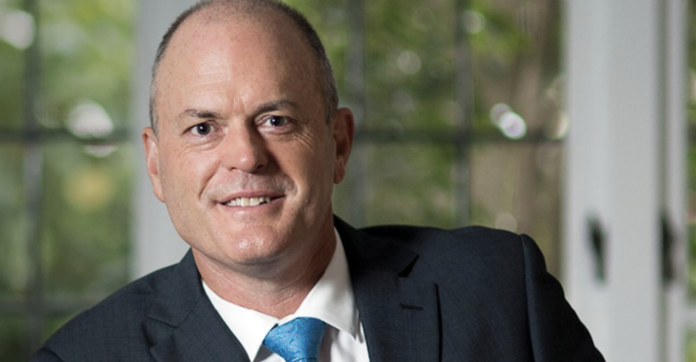 Editorial by Selwyn Manning.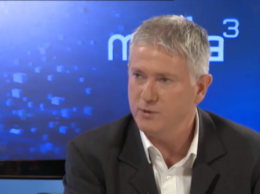 New National Party leader Todd Muller has presented his party's vision for New Zealand as it grapples with the economic cost of the Covid-19 pandemic. But Muller's vision was unsurprisingly National while surprisingly short on economic detail. And, after a week where sordid privacy breaches plagued the party – leaving Muller exposed and scrambling to convince voters that National is credible, stable, honourable and ready to govern – Muller's campaign vision was supposed to be a circuit-breaker. Instead, it left more questions than answers.
Last week private details of recently returned New Zealanders were leaked to a select grouping of media. The privacy breach was seen as the latest bungle by those charged with protecting New Zealanders against the Covid-19 virus.
National's leader Muller was quick to apply election year politics to the breach and claim it as another example why voters should oust the Labour-led Government and vote for his National Party at the September elections.
But by Tuesday we learnt things were not as they seemed. After the Government had ordered a judicial inquiry into the matter, stating that the breach could potentially be deemed a criminal issue, a lone National MP put his hand up and admitted to have been the person who sent the private information to the media.
But how did the information come to be in MP Hamish Walker's possession – information that named Kiwis who were in quarantine, detailed their health status, and indicated the location of their place of isolation?
At that point, National's Machiavellian politics turned a shade dirty.
It was revealed, Walker was sent the private information from former National Party president Michelle Boag (who was also heading the deputy leader's re-election campaign team). Boag had apparently received the information as acting manager of a prominent rescue helicopter entity, but, according to Boag, it was received via her personal email account.
By Wednesday, Boag had resigned her acting manager's role and stood down from the deputy leader's election campaign team.
Muller insists he knew nothing of Walker and Boag's tactics and moved to stand his MP down stripping him of his portfolios and hinting that he should be jettisoned from the party referring the matter to the National Party's board (the board however decided only to remove Walker as a candidate at the next election).
UPDATE: By Friday (July 10, 2020), It was revealed Boag had also provided National MP and health spokesperson, Michael Woodhouse, with private health details of patients. Woodhouse insists that 'he deleted the information and did not pass any information on to others. He confirmed the information given to him by Boag was not the source of allegations regarding [what was reported as] lax security measures at the New Zealand border'. (Stuff.co.nz, July 10, 2020)
Stuff reported: 'Boag said she had sent "several" emails to Woodhouse in June. She described the emails as "comprising notification of a small number of then new Covid19 cases"'.
Michelle Boag has now resigned her National Party membership.
Woodhouse said Friday he would cooperate fully with the judicial inquiry into the privacy breaches, led by Michael Heron QC.
But Woodhouse is not without blemish either. Earlier this week he told media the leak of patients' health details was "another serious failing" of the Labour-led Government.
Woodhouse said: "Reports coming in this morning of personal details being leaked which reveals the identity of New Zealand's current active cases, is yet another serious failing from this incompetent Government."
"This is unconscionable and unacceptable that those suffering from the incredibly dangerous virus now have to suffer further with their private details being leaked."
Woodhouse went on to say: "… it's unfathomable that it couldn't handle a simple task like this."
It is 'unfathomable' why Woodhouse did not come clean with the knowledge that he himself had received private information of patients' health details from Michelle Boag.
Woodhouse's reputation now risks being in tatters. He needs to explain himself further.
What is potentially more damaging are New Zealand Herald revelations that leader Todd Muller knew Woodhouse had received patients' private health information from Michaelle Boag. This, the Herald reported, Muller knew on Tuesday evening (July 7, 2020).
NZ Herald: A party spokeswoman said today Woodhouse told Muller this on Tuesday night.
'Muller was specifically asked by reporters "have you checked with Woodhouse, specifically, whether he received that same information from Boag". "No," replied Muller and a reporter asked "why not?"
"It's very clear from our perspective there's a conversation that's occurred between Michelle Boag and Hamish Walker. We are confident from what we can see that the issue here relates to Michelle Boag and Hamish Walker."'
'Asked again if he had spoken to Woodhouse and if Boag was a Woodhouse source, Muller said: "No, I don't really understand where you're going with this.'
'The spokeswoman said Muller didn't say something yesterday because "we had to look at what that information was and the nature".
"We needed to assess the information."'
The whole deceitful saga leaves one with a sense that National remains bereft of a moral compass, indifferent to legal rights to privacy, manipulative of the public discourse, and prepared to manufacture scandal so as to advance its ambition to retake the Treasury Benches in 2020.
This week's revelations expose National to a reality that Machiavellianism remains, that factions within National are prepared to operate from the shadows, that the end game justifies the means – to win at all costs.
It is reasonable to realise that Todd Muller was, at best, not respected, at worst, considered irrelevant.
But if Only It Was An Isolated Incident
With Todd Muller becoming leader, standing alongside his Deputy Nikki Kaye, many political observers considered National was sincere in removing dirty politics tactics from its 2020 election toolkit.
But since Todd Muller became leader of the National Party we have seen:
National's new leadership team signal its MPs to go for it… that National has a moral obligation to win.
a culture of 'politics placed before the public's interest' … gotcha politics designed to erode a public's confidence in National's opponents, placed ahead of serving the public interest.
Let's look at a brief recap of previous happenings:
Clearly, the public deserved to know immediately so those who may have been in contact with the contagious women could self isolate and await to be tested.
But there's more.
Also we have seen leaks from inside the National Party revealing how its private polling found it had been sinking in popularity after experiencing a short rise since Muller took the leadership. Its leader Todd Muller was disappointed in the leak having occurred. The leak indicates a lack of discipline inside National.
Is this an indisciplined party that is lacking in leadership, out of step with the New Zealand public's expectations and interests? This whole saga raises the question: Is National fit to govern in 2020?
A Circuit-Breaker – A Vision – But Where's The Plan?
After the revelations, and after National's board failed to remove Hamish Walker from the party, Todd Muller needed a circuit-breaker to restore an impression of leadership. National's Plan to get New Zealand working ought to have provided Muller with exactly that.
At the Christchurch Chamber of Commerce, on Thursday, Todd Muller indicated his Plan had five key pillars:
Responsible Economic Management
Delivering Infrastructure
Reskilling and Retraining our Workforce
A Greener, Smarter Future
Building Stronger Communities.
But beyond that, Muller gave little else away. He promised that "over the coming months, and into August, I will be releasing the lion's share of our Plan in a series of major speeches and engagements."
He added: "Our vision, our Plan and our direction for New Zealand will place jobs at the centre and deliver the results Kiwis need. We have a track-record that shows we do as we say and get the job done."
He continued: "Over the next 72 days my team and I will be working hard to share our Plan with you."
He said: "National believes in: An open and competitive economy;
A broad-based, low-rate tax system; An independent central bank with the primary goal of price stability; The Fiscal Responsibility Act, now part of the Public Finance Act; and A flexible labour market, underpinned since 2000 by good faith."
Then came a glimpse of the real plan. Muller said: "Under Helen Clark, John Key, Bill English and Jacinda Ardern, New Zealand has spent, in 2020 dollars, $505 billion on social welfare, $302 billion on health, $260 billion on education, and $27 billion on corrections. That is well over a trillion dollars on those four areas alone just since the year 2000, or well over $200,000 for every single person living in New Zealand today.
"When we see more than one in eight New Zealand children still living in material hardship; more than 310,000 Kiwis on a benefit even before Covid-19 (and now up to more than 350,000); more than a million food grants needed last year; and the state house waiting list having more than tripled since Labour was elected, then I don't think anyone can believe we have achieved the best possible return on that trillion-dollar-plus investment."
So what is Todd Muller suggesting here? Are we to believe that under his leadership National would embark on an austerity plan that would abandon community-led social investment, education, tertiary and trades-training investment (a raw point of failed social investment of former prime minister John Key's so called 'rock star economy' that was publicly criticised by the OECD)?
Is Todd Muller suggesting a return to small government ideology akin to last century? If so, is that out of step with globalised and developed western economies that have embarked on fiscal stimulus plans more aligned with Keynesian economics than that of Milton Friedman and George Stigler's Chicago school of economics theories that New Zealand zealously embraced from 1987 through to 2017?
Surely in the post-Covid recovery period economies will require governments to intervene, to commit to broad-based and bold fiscal stimulus, plans that lead toward a rebalancing between export-led recovery and domestic self sufficiency and societal progress?
Is there a role for business to work with government? Yes, certainly, it is a necessity. But in the immediate post-Covid recovery period the business sector will not be ready to pick up the shovel and rebuild to scale on behalf of a government that does not have the willpower to lead the effort.
Muller said on Thursday: "Let me tell you what that means in practice. In 2020/21 and 2021/22, my Government will not be scared of investing more in retraining, if we are confident it will genuinely improve productivity, lower unemployment, increase the tax take, reduce the cost of welfare and improve wellbeing over the following decade."
Does this mean we would see an overhaul within a period of crisis where Government would constrain stimulus through targeted 'investment' to the private sector, relying on the latter to deliver once-government services and social programmes?
Will Todd Muller's National Party outsource to the private sector its responsibility to deliver social welfare, health, education, corrections services?
Is this what Todd Muller's key appointment, Matthew Hooton, has been working on since his appointment last month? Hooton's political commentary is known to many and has contributed greatly to political discourse in New Zealand. Matthew Hooton is known as a proponent of small government, an advocate for the ideologies of right neo-liberal economics who earned his National Party stripes when the ideas of former minister of finance Ruth Richardson was all the rage. Hooton often criticised John Key and former finance minister Bill English for being too moderate and failing to deliver, while popular, reform that would further liberalise New Zealand economic environment.
If Todd Muller is to be regarded as a prime minister in waiting, then eliminating dirty politics from his party is only part of a necessary plan. Convincing a voting public that user-pays and the privatisation of essential social services – welfare, health, education, and corrections – may be truly testing.
But then, a real leader would demonstrate courage alongside convictions. And time, as they say, is not on his side.