Analysis by Keith Rankin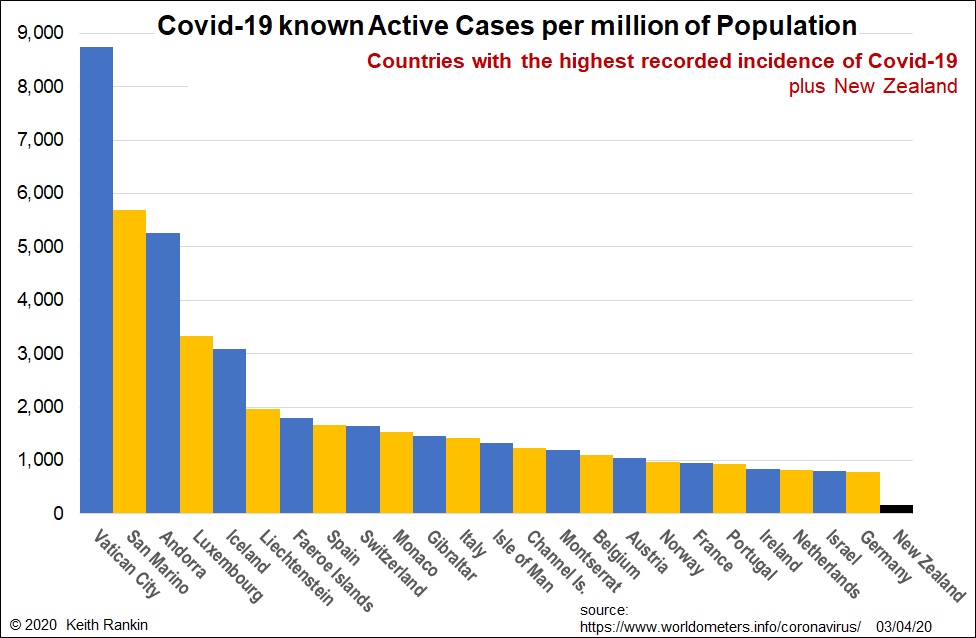 Looking at known cases of Covid19, as for Friday 3 April, we still see the dominance of the jetsetter enclaves – including the tax shelters of Europe. We also see the Norse 'viking' cluster of Norway, Iceland and the Faeroe Islands. And west‑central Europe in general. New Zealand's incidence, shown for comparison, is very much lower. While the United States and United Kingdom do not feature, four British enclaves do feature: Channel Islands, Isle of Man, Gibraltar, Montserrat.
When we move on to serious hospitalised cases, these British enclaves drop out of the picture, replaced by the French enclaves (Martinique and Guadeloupe), Iran, the rest of Scandinavia (especially Sweden), Ireland, and the United States. The new entrant countries are ones for which the known cases are almost certainly a smaller proportion of total (known and unknown) cases, compared to the countries that dropped off the chart. And the Netherlands has moved much higher up the chart.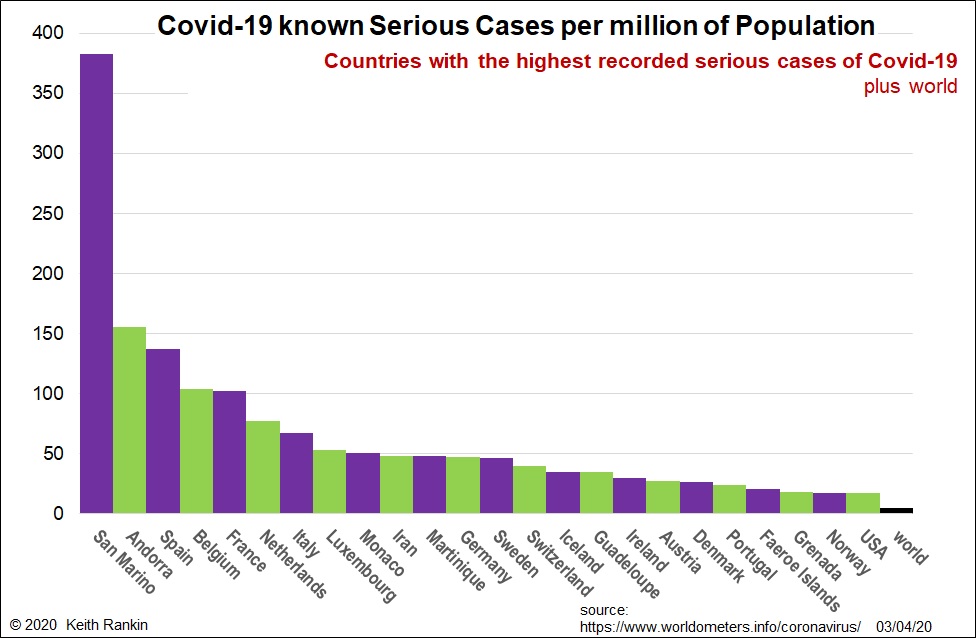 For the final chart, we see the most seriously affected countries. The new entrants here include the United Kingdom and the Dutch/French resort island (in the Caribbean) of Sint Maarten (St. Martin for the French part). Countries prominent here have an actual caseload much higher than the known caseload, or are the countries that dominated the March headlines (like Italy, Spain, Iran). We note that the three Norse countries are missing from this last chart; while they caught Covid19 early and unawares, they have managed their case better than most, substantially limiting their serious cases and especially their deaths.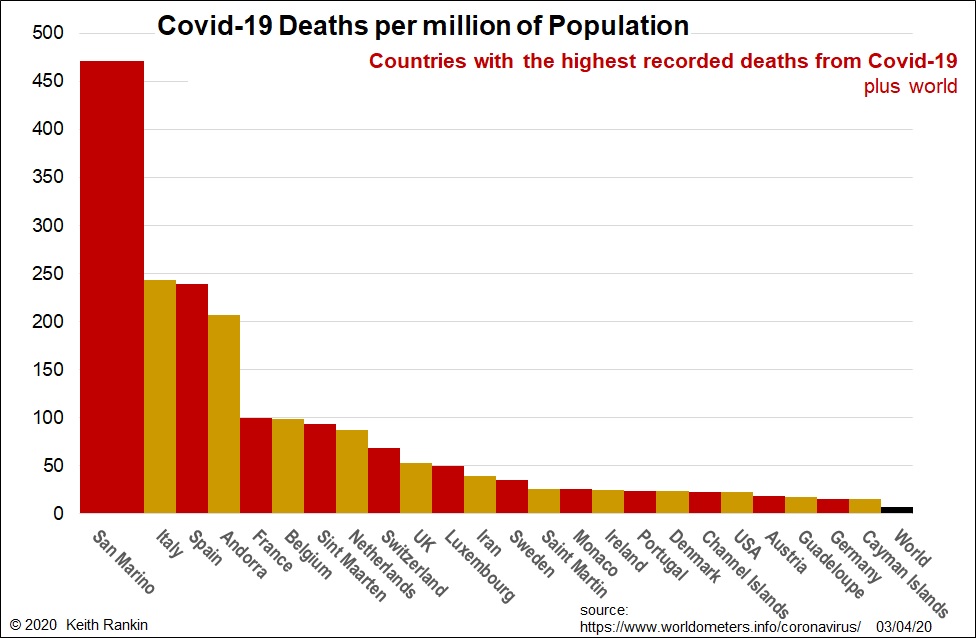 The USA features more strongly in the death chart than in the other charts. We can be confident that the American situation will be the big April news story, even if it continues to be worse than the USA in the likes of France, Switzerland, United Kingdom, Ireland, Netherlands, Belgium and Sweden. And while New York is really bad, it will probably never be as bad there as in Milan and Madrid.
When it comes to serious and fatal cases, New Zealand and Australia are very much less affected than the countries featured here. Further testing data in New Zealand and Australia suggest that our peak will come much sooner, and at a much lower level, than in most of the countries featured in these charts. Just as well, with winter coming.