Analysis by Keith Rankin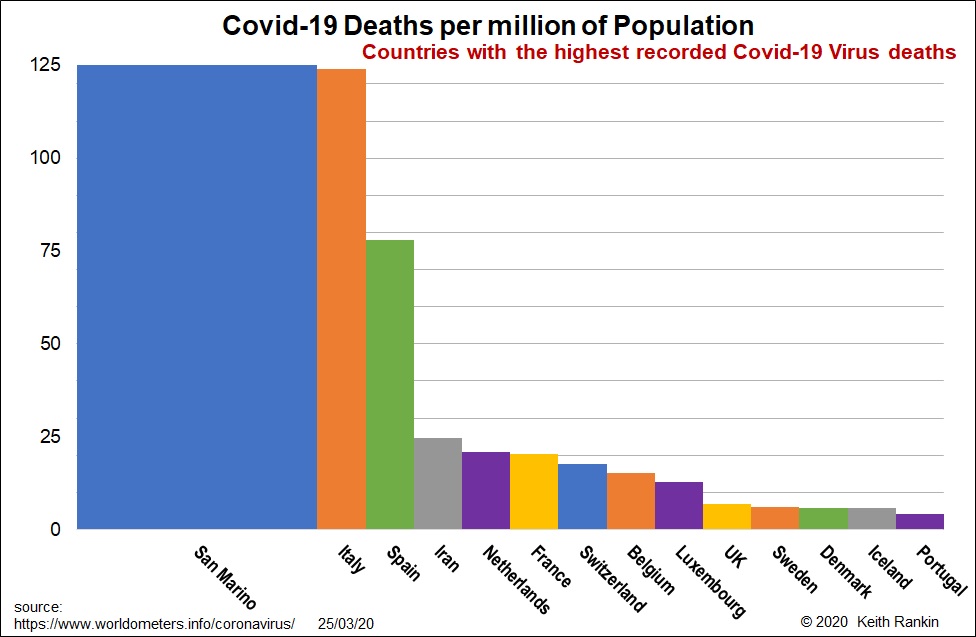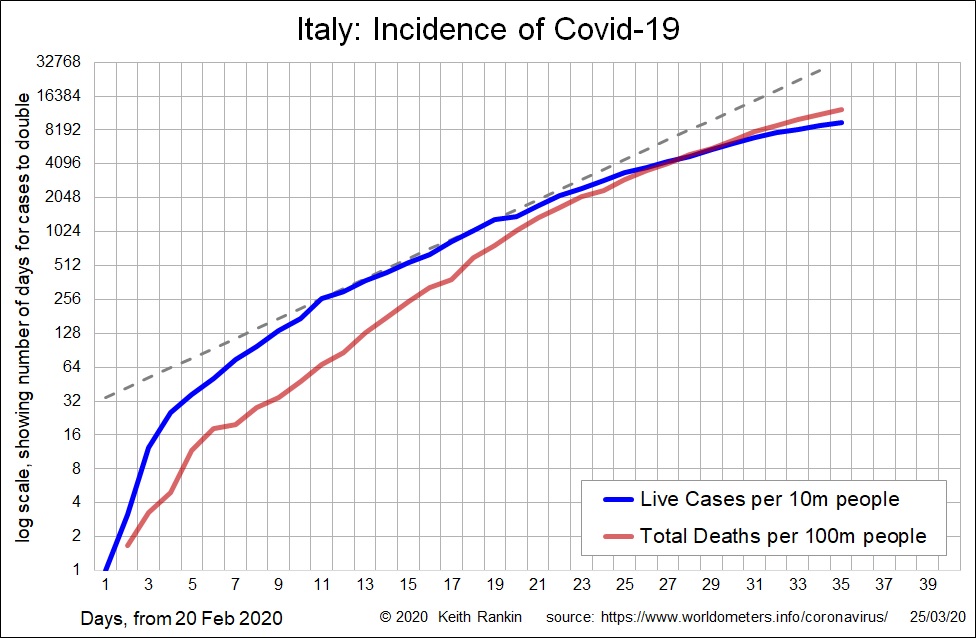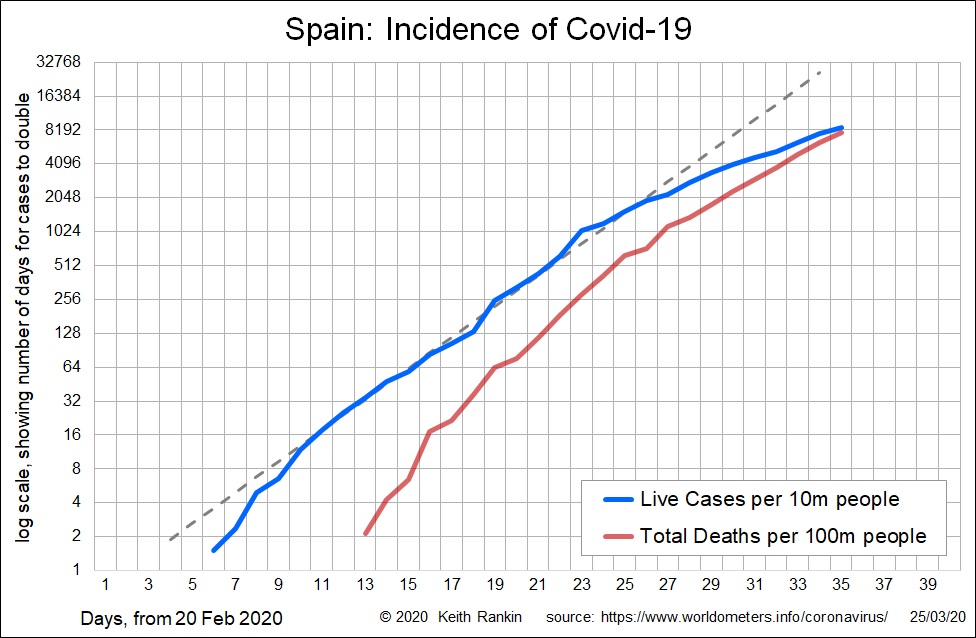 In today's first chart, which excludes countries with a single death, only Iran features as a country outside of Western Europe. In Europe, worst hit is the 'Latin' group in the southwest. I include Switzerland here, which has large Italian‑speaking and French‑speaking components. Next are the Benelux countries – Netherlands, Belgium and Luxembourg – followed by the Scandinavian countries (including Iceland).
United Kingdom, presently tucked in with Scandinavia, will almost certainly, in a day or two, match its closest neighbours across the channel, and rise substantially above Scandinavia.
The second and third charts shows Italy and Spain, the two worst hit European countries. The deaths here are per 100 million of the population, whereas the cases are per 10 million. So, when the death plot meets the active case plot it means that deaths represent a full 10 percent of known active cases. In Italy this point was reached a week ago, and in Spain maybe tomorrow. The growth of deaths typically reflects the growth of cases two weeks earlier. So, while the news in Italy and Spain is grim, the statistics do not fully reflect the present situation. Given the quarantine arrangements in place, The actual (but unknown) rate of daily infection in these countries is almost certainly declining markedly relative to worst case projections.