<![CDATA[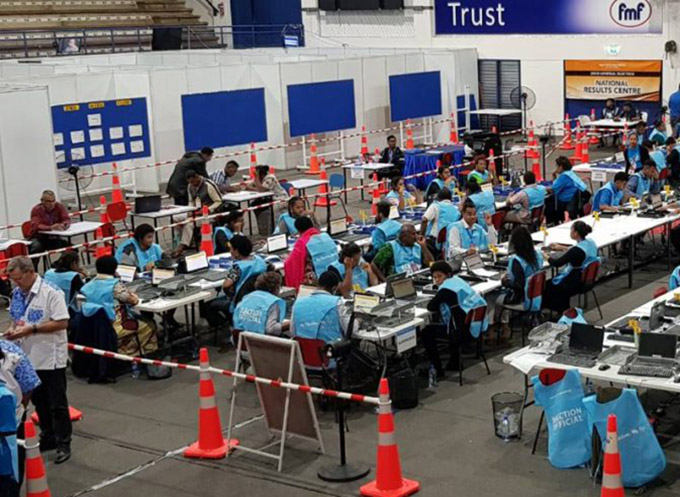 Provisional counting in the Fiji general election are being released from the National Results Centre at the FMF Gymnasium in Suva. Image: Semi Malaki/Wansolwara
By Wansolwara Staff
Prime Minister Voreqe Bainimarama has taken a strong lead in the Fiji general election tonight at 10.40pm, raking in 55,203 votes from 651 of out 2170 stations counted so far.
This compared with opposition SODELPA leader Sitiveni Rabuka's 25,659 votes and Aiyaz Sayed-Khaiyum's 5849 votes.
The provisional results by candidates released via the Fijian Elections Office FEO App, which is compatible with smartphones and can be downloaded from Google Play and Apple Store, also showed 3647 votes for Biman Prasad, 2626 votes for Mosese Bulitavu and Lynda Tabuya with 2607 votes.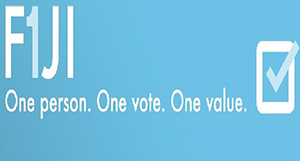 Ro Teimumu Kepa trailed by a few votes with 1970, Alipate Nagata with 2054, Atonio Lalabalavu with 1711 votes and Parveen Bala with 1779 votes.
In terms of provisional results by candidates from the 521 stations counted, FijiFirst Party leads the race with 75,158 votes (51.26 percent). Other results out of the FEO App as of 10.40pm include:
Social Democratic Liberal Party – 57,182 (30 percent)
National Federation Party – 10,439 (7.12 percent)
Unity Fiji – 1968 (1.34 percent)
Fiji Labour Party – 1022 (0.70 percent)
Humanity Opportunity Prosperity Equality – 848 (0.58 percent)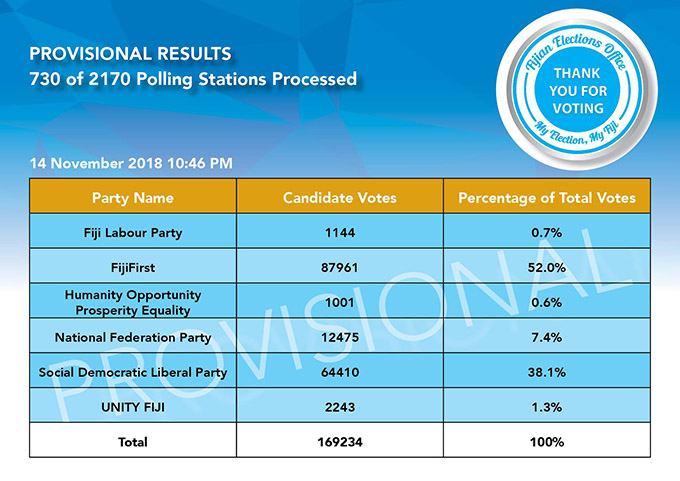 Sixth update of Provisional Results as at 14th November 2018 10.46pm
Blackout period
Speaking to local media tonight, Media Industry Development Authority chairman Ashwin Raj said the blackout period was still in effect as more than 7000 voters were yet to cast their votes after 23 polling venues had been closed because of bad weather.
"The blackout period gives voters that moment to reprieve so they are able to cast their vote without pressure.
"Both mainstream, social media and the civic space have been saturated with campaigns so what we need is that space to make up your mind about who you want to vote for," Raj said.
"In essence, those 7852 (voters) have yet to cast their votes. We are still in the blackout period and what that essentially means is that we are going to be in the blackout period until the day of polling [for those voters from the 23 affected polling venues].
"We will wait for the Electoral Commission to announce when the polling day is going to be [for those 7852 voters]."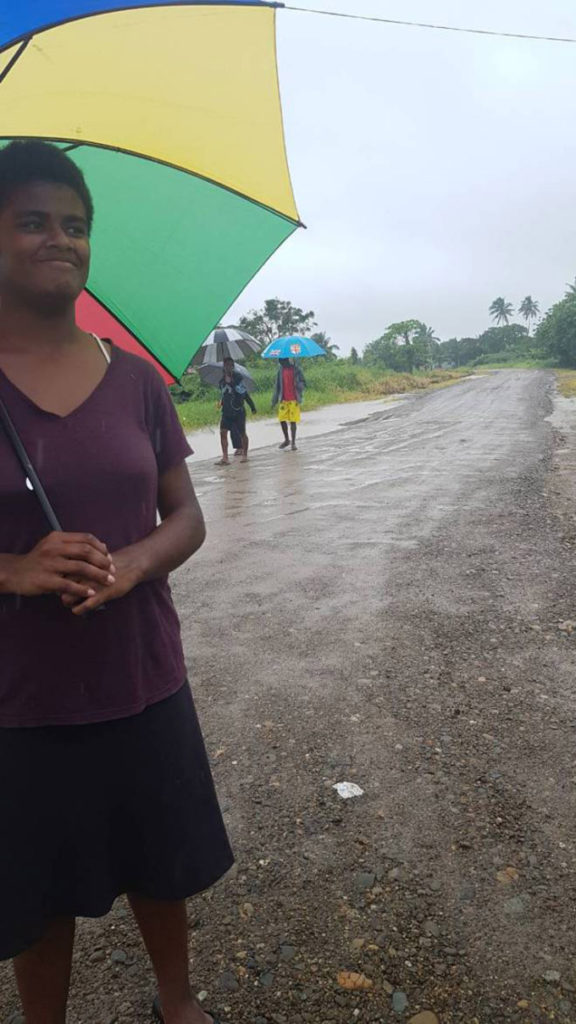 Young voters brave the cold weather to cast their vote in Wainibokasi today after public buses failed to turn up. These voters walked for more than an hour before a bus finally arrived. Image: Mereoni Mili/Wansolwara

Article by AsiaPacificReport.nz
]]>