Analysis by Dr Bryce Edwards.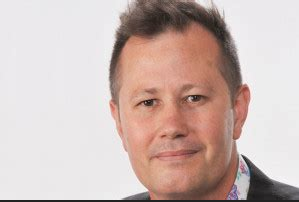 As the National Party gets closer to government, lobbyists and business interests will be lining up for influence and to get policies adopted. It's therefore in the public interest to have much more scrutiny and transparency about potential conflicts of interests that might arise.
One of the key individuals of influence in National is former Cabinet Minister and now businessman, Steven Joyce. His continued sway with National and various business interests is a useful case study in how New Zealand politics works.
Steven Joyce – Minister of Everything, and now Adviser on Everything?
Steven Joyce is a figure who continually comes up as key to much of National's policy development. He has fingers in many pies, and is close to decision-makers in National. So, if you want to know what the new government is going to do, it's instructive to keep an eye on Joyce's business activities and lobbying.
Joyce, of course, has been a major figure in National for the last two decades. He led the restructuring of the party in the Don Brash years, and then ran National's election campaigns from 2005 to 2017. Upon entering Parliament in 2008 he was instantly appointed as a Cabinet Minister, and eventually became Minister of Finance (as well as becoming known as The Minister of Everything and Mr Fixit).
His time in politics was not uncontroversial. Joyce was criticised for an approach that many saw amounted to cronyism – especially because of his deal with SkyCity to build Auckland's convention centre – and was sometimes compared to Robert Muldoon in his pragmatism and style. Once John Key and Bill English departed, Joyce ran for the leadership but lost out to Simon Bridges, which led to his resignation from Parliament in 2018.
Joyce had been a businessman before entering politics, and returned to this in 2018, setting up Joyce Advisory, a company specialising in business strategy, consultancy, brand management and reputation. In addition to this, Joyce has been appointed to and employed by an array of businesses, from property development through to engineering. Some of these clients have developed close relationships with the National Party under leader Christopher Luxon.
Joyce has also stayed extremely close to his old party, and has obviously remained influential – especially in terms of policy development. According to some party insiders, National's lack of policy development has made Joyce's advice invaluable in helping fill the void.
Winton property developers
The most politically controversial business Joyce has joined is the major property developer Winton, a company that is currently locked in a legal battle with the Government. Winton claims Kāinga Ora is stymying its "Sunfield" development plans in South Auckland by not giving the company a fast-tracked development under the new Urban Development Act. In appointing Joyce, the company put out a press release to say that Joyce "has not been appointed for government relations or political lobbying."
The company is associated with some big donations to the National Party. Back in May 2022 the party received $52,000 from a holding company called Speargrass, which is owned by Winton's CEO Chris Meehan. This year Meehan has donated $103,260 to National and $50,000 to Act.
National and Act have both come out publicly this year in favour of Winton in their fight with Kāinga Ora, with the parties' respective housing spokespeople Chris Bishop and Brooke van Velden issuing press releases pushing Winton's case.
National had already received the first donation when Bishop went public with his support for Winton, but he failed to declare this. In fact, Bishop later told Newsroom that he wasn't aware of the big donations and could not give further comments due to Winton's court case. He also told Newsroom that there was no conflict of interest, and any question of whether the property developer would get a meeting with an incoming National prime minister was an issue for after the election campaign.
National's foreign buyer tax policy
When National announced that its new tax policy would involve a partial abolition of Labour's ban on house sales to foreign buyers, political commentator Matthew Hooton suggested in the Herald that, "incredibly", the policy had been created "with the help of lobbyists" for "the property-development industries".
Certainly, property companies would stand to benefit from National's new policy as, if implemented, all properties worth over $2m could be sold to foreign buyers, increasing the market and demand for the houses being sold by property developers.
This week Hooton has expanded on his claim that National designed the policy with the help of property developers, pointing to Winton and its close relationship with National, and suggesting that property developers have been able to help shape National's housing-tax policies. Hooton says, "It may well be that National has thought through its tax policy much more carefully than it has been given credit for."
He points out that the new policy could raise a lot of tax revenue and profit: "If Winton, say, sold 5000 residences for $2m+ over four years to foreign buyers, that alone would raise half the $20b of houses and apartments National needs to make its books balance. And, of course, some would be worth more than $2m. Some of the properties Winton has in its pipeline are planned to be sold for $10m+."
Hooton therefore suggests that with a change of government, and a new minister in charge of Kāinga Ora and housing, there might well be a law change and the green light given to property developers to proceed with high-end developments.
Waikato University's work with National
National has also released its tertiary education policy, including the promise to create a new $300m medical training school at Waikato University. The party worked closely with the University, and particularly its vice-chancellor Neil Quigley, to come up with the policy. The University even helped pay for National's announcement, and Quigley emailed Health Spokesperson Shane Reti to say the policy could be "a present" to a future National government.
RNZ's Guyon Espiner has uncovered how closely the University and National Party worked together on the policy development, and how Steven Joyce's consultancy company Joyce Advisory was paid nearly a million dollars for helping with "lobbying advice" on such issues. On top of this, one of Joyce's former Beehive political advisors, Anna Lillis, was contracted to sell the policy.
Espiner notes that Labour-aligned lobbyist Neale Jones has previously been employed by Waikato University to try to get the Labour Government to pay for a new medical school. But Joyce essentially took over this work from Jones, helping get the policy adopted by National instead.
SkyCity's deals with National
National's latest tax policy included trying to squeeze tax out of the foreign gambling websites that sell their services to New Zealanders. National has been upfront in stating that the SkyCity Casino advised on this policy. A confidential report from SkyCity was used by National to pull together the figures suggesting that $176m per year could be raised in tax.
National's tax policy would also benefit SkyCity, because a tax on foreign gambling sites would reduce the competitiveness of their opponents and, in some cases, it might mean those offshore websites will be blocked from operating in this country.
Of course, the National Party has a long-running association with SkyCity. The last National Government negotiated a deal with the casino operators to build a convention centre for Auckland in exchange for concessions on the tight regulations on the number of SkyCity casino tables and pokie machines. The deal was partly brokered by Steven Joyce when he was Minister of Economic Development.
Joyce's influence in National and business
Steven Joyce has become a useful nexus between National and the business community, which means he is able to help advise on policy for the party that bolsters their credibility with captains of industry.
It helps that Joyce is still very close to many in National. Chris Bishop, for example, has always been a close ally of Joyce, starting as an adviser for Joyce when he was a Cabinet Minister. Now a senior member of the National caucus, Bishop is chairing National's election campaign.
Joyce used to run National's campaigns, and his right-hand person was another former Beehive adviser Jo de Joux, who was his campaign manager. She is now a lobbyist, but has come back to run the party's campaign in 2023, and is said to still be very close to Joyce.
As well as giving "lobbying advice" to Waikato University, Joyce is now on the University's Management School Business Advisory Board. Of course, this is also useful and unsurprising given he's a former Minister for tertiary education. He also writes regularly for the media about tertiary education policy, adding to his influence in this area.
As well as becoming a director of the Winton property company, Joyce has joined other company boards – Icehouse Ventures (a venture capital fund manager), Hammerforce (a technology and IP company), and RCP (a property and construction project management consultancy).
Time for more scrutiny of National-Business relationships
The roles played by these businesses or individuals advising National are to be expected in a liberal capitalist democracy. And individuals such as Steven Joyce or National's business donors should be allowed to pursue the agendas of their companies and political parties.
However, it is imperative that these relationships are heavily scrutinised. At the moment much of the election campaign is lightweight and hollowed out. More focus on the influences behind the policies and those who are set to benefit from them would be beneficial to public debate and an informed electorate.
This is especially the case for National, which looks almost certain to lead the next government. Matthew Hooton is well-placed to comment on some of this, having experience as a lobbyist as well as a National Party spin-doctor and insider. He wrote yesterday in his regular email newsletter on politics that "National promises a 'full economic plan' in the next day or so. It will likely consist of another set of random bullet points gathered together from lobbyists and industry associations, similar to the 'business growth agenda' brochures of the Key years."
If National's policies are being created by or with the help of vested interests, then the public would be advantaged by knowing about these details. Leaving this until after the election might be too late.