Political Roundup: A Culture war over hate speech and free speech is unlikely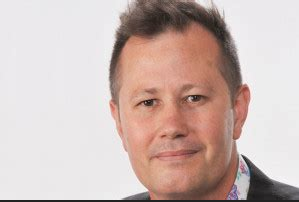 Sunday's announcement by Justice Minister Kiri Allan about forthcoming legislation on hate speech has sparked concerns that the country is headed for a second round of culture wars over free speech. As one journalist states today, Allan is "reigniting last year's political firestorm".
Some have suggested that Labour are about to make another attempt – after former Justice Minister Kris Faafoi had earlier put the hate speech law proposals on ice – to push through divisive and controversial legislation. Campaigners against hate speech have expressed their gratitude for Allan's announcement, while free speech campaigners have warned that they are ready for a big fight.
The reality is likely to be much more prosaic – instead of Labour implementing far-reaching and radical reforms on speech regulation, Kiri Allan can be expected to simply make some tweaks to the current laws. Allan and Labour will be hoping a minimal or watered-down approach will satisfy those calling for hate speech to be suppressed more vehemently.
The background to the current hate speech law reform
The Labour Party has long been keen on tightening up laws on hate speech. And advocates for tighter rules on speech, such as the Human Rights Commission, have campaigned for government action.
But it was the 2019 Christchurch mosque attacks that resulted in 51 deaths that initiated the current reform programme. The subsequent Royal Commission of Inquiry recommended 44 changes, including reform of hate speech laws. The Commission report complained that the current laws do not "provide a workable mechanism to deal with hate speech".
The Government agreed to implement these, with Minister Andrew Little being responsible for overseeing the response to the Commission report.
There are a number of possible areas that hate speech campaigners want changes on. The most basic reform is to adjust which groups in society should have legal protection from hate speech – i.e. what forms of speech can be criminalised. At the moment, hate speech laws only target discrimination on the basis of race, ethnicity or national origin. Religion is the most obvious missing category, with others also calling for gender and gender-diverse groups to be specified as needing protection from hate speech.
The Government has previously been keen to go much further than simply adding religion and gender to the groups to be protected from hate speech. There is an argument that the current definition of hate speech in the law makes prosecutions too difficult, because the threshold for the courts to convict is far too high. And as evidence of this, there has been only one prosecution for hate speech in the last three decades. The Royal Commission argued that the current law "does not provide a credible foundation for prosecution".
The Labour Government therefore attempted last year to implement a thorough reform of hate speech laws, with the notion that the current rules are "not fit for purpose". But what they proposed was full of serious problems, and produced a backlash.
This was most vividly exposed when both the Prime Minister and Minister of Justice were unable to explain the reforms to the public. Labour politicians couldn't promise that the reforms wouldn't lead to prosecutions for examples such as young people blaming the "Boomer" generation for monopolising housing wealth.
The moderate, watered-down fix on hate speech
There really is no chance that Labour wants to spark a culture war on free speech as it's about to go into election year. It's quite the opposite – the Government has an interest in getting this issue off the agenda as quickly and quietly as possible. As many commentators have rightly pointed out, a big debate about Government clamp-downs on political speech would not go down well in an election year.
It's not surprising, and quite telling, that Labour is talking about wanting to obtain National's support for their legislative changes. It points strongly to the likelihood that Labour has been developing a very moderate, or watered-down, fix for the hate speech problem.
The Prime Minister is reported as wanting to introduce "a slimmed down reform package" that National could support. As Newsroom's Marc Daalder argues today, "To get National's support, the reforms would have to be dramatically different from what was proposed last year."
There are some clear signs that Labour wants to just focus on fixing the omission of religion from the current hate speech laws, with the PM saying: "I would have thought that amongst politicians there should be good support for saying, actually, you should not experience hate speech and incitement based on your religion. It's a fairly simple concept".
Ardern also told media this week that the Government is only aiming at minimal change: "Where there were issues last time was because there were other amendments around some of the thresholds in language that caused some concern, but let's get back to our first principles on this one."
It seems obvious from such statements that the upcoming reforms will simply add religion and gender to the list of protected groups, but won't involve more radical changes to definitions of hate speech. We might also expect that the Government could modernise the legislation to take into account digital communication, and this is also likely to be uncontroversial.
The backlash from advocates of strong laws on hate speech
Justice Minister Kiri Allan made her announcement of hate speech reform this week on TVNZ's Q+A, saying "I can make this promise to you, I will be making announcements on hate speech by the end of this year" and "I guarantee I will be introducing law I intend to have concluded and put into law by the next election".
Allan had good political reasons for making this statement, and for keeping the details under wraps. The Government is under pressure to fulfill their promises for reform in this area, and this week the Government had to front up to the second He Whenua Taurikura hui on counter-terrorism and violent extremism, where they knew that would be challenged on this issue. Therefore, a pre-emptive announcement was necessary for this audience, as well as for the Labour Party conference this coming weekend.
Andrew Little is also under strong pressure from the Kāpuia advisory group that he has established to consult with the Government over implementing the Royal Commission recommendations. The chair of Kāpuia, Arihia Bennett, has made numerous complaints to Little about the Government's "lack of clarity, a lack of funding or a lack of observable progress" in dealing with issues like hate speech.
Other voices for reform such as political commentator Morgan Godfery and Race Relations Commissioner Meng Foon have been demanding radical changes on speech regulation. Foon has accused the Government of "dragging its heels" on the reforms and saying that this was allowing "hate allowed to fester".
Advocates of a much more radical clampdown on political speech are likely to be extremely disappointed by what the Government eventually announces. If the National Party is able to sign up to a minimal change to the legislation, the Green Party and others will almost certainly feel aggrieved that the Government isn't taking a more radical approach, and Labour might well be accused of capitulating to the free speech brigade.
So although some are expecting free speech advocates and maybe even the National and Act parties to come out fighting against Labour's upcoming reforms, it's much more likely is that the advocates of radically-tightened laws on speech will have more cause to revolt against Labour's mild changes.
Further reading on free speech, hate speech and extremism
Marc Daalder (Newsroom): Hate speech debate overshadows Royal Commission progress
Marc Daalder (Newsroom): Disinformation seminar cancelled amid threats, harassment
Ripu Bhatia (Stuff): More action needed to protect vulnerable groups from hate – Amnesty International
Jonty Dine (RNZ): Community groups urge need to combat online hate speech at second counter-terrorism hui
Waatea News: Māori ready to tackle extremism fall-out
Other items of interest and importance today
ECONOMY, BUSINESS, EMPLOYMENT, HOUSE PRICES
Bernard Hickey (Interest): Actually, we'll almost all be just fine
Richard Harman (Politik): The end of the golden weather (paywalled)
Geraden Cann (Stuff): No money, in negative equity and facing double interest costs a year after buying first home
Morgan Godfery (Stuff): The big banks are making obscene profits. Let's tax them
Julie Anne Genter (Herald):  Prioritising people over profit with a fairer tax regime (paywalled)
RNZ: Tax cuts not the only tool to help low-income workers – National
Susan Edmunds (Stuff): Banks' big profits 'mean they have duty to help struggling borrowers'
Susan Edmunds (Stuff): Reserve Bank issues warning about rising mortgage rates, falling house prices
David Hargreaves (Interest): RBNZ says house prices still above sustainable levels
David Hargreaves (Interest): Paying our way – how are we managing the mortgage hikes?
Imogen Wells (Newshub): National, Labour back spatting over tax as report paints grim picture for housing market
Jamie Ensor (Newshub): Financial stability: Dark cloud over NZ's economy as interest rates jump
RNZ: Housing downturn grim, but not another financial crisis – economist
Liam Dann (Herald): Can low unemployment and high wage growth really be a bad thing? (paywalled)
Esther Taunton (Stuff): Here's what a near-record low unemployment rate really means for workers and businesses
Tom Pullar-Strecker (Stuff): Unemployment still at near-record low of 3.3%
Herald: Biggest leap ever recorded in wage growth, unemployment flatlining near record lows
RNZ: Unemployment rate holds steady at 3.3%, wages rise strongly – Stats NZ
David Hargreaves (Interest): Private sector wage rise blows all forecasts out of the water – 8.6%
Jenny Ruth (BusinessDesk): NZ unemployment rate steady at 3.3% in third quarter, wage inflation hot
Susan Edmunds (Stuff): Countdown staff agree to 12% pay rise deal
HOUSING CRISIS
Herald Editorial: Getting action on social housing (paywalled)
Denise Piper (Stuff): Government's $55m funding to help whānau living in tents and cars in Northland
Ashleigh McCaull (RNZ): Govt partnership with Māori aims to fund up to 100 homes in Te Tai Tokerau
PARLIAMENT, HAMILTON WEST BY-ELECTION
Thomas Coughlan (Herald): Biggest Budget decision coming next month (paywalled)
Michael Neilson (Herald): National 'disappointed' no compromise on Māori electoral roll options
Rachel Maher (Herald): Andrew Little claims Hamilton West Labour candidate was ambushed, not the ambusher
Jonah Franke-Bowell (Stuff): Labour Hamilton West candidate seen at ambush protest against own minister
Richard Prebble: Where Hamilton West goes, goes the country
RNZ: Another step in Hamilton West by-election with issuing of writ
Catrin Owen (Stuff): Convictions quashed for man who was drunk when he emailed PM threatening to kill
Craig Kapitan (Herald): Conviction quashed for Michael Cruikshank, who sent threatening emails to Jacinda Ardern
THREE WATERS
Kate MacNamara (Herald): $70m from Covid fund fuels Three Waters spend up (paywalled)
Te Rina Kowhai (Newshub): Tribal leaders slam mayors' Three Waters replacement plan
RNZ: Auckland treatment plant that just got $2m upgrade shutdown due to contaminant
LOCAL GOVERNMENT
Todd Niall (Stuff): Less pay for top councillors as Auckland mayor Wayne Brown 'spreads jam further'
Steven Walton (Stuff): $75,000 by-election sparked by community board member's resignation
Emily Ireland (Local Democracy Reporting): Wairarapa leaders weigh in on lowering voting age
Caley Callahan (Newshub): Gore officially home to youngest-ever New Zealand mayor after recount application thrown out
RNZ: Gore mayoralty: Tracy Hicks' bid for recount turned down
HEALTH
Phil Pennington (RNZ): Revealed: The hospital radiology departments at high risk
Stuff: Advocate 'gutted' as Pharmac reviews blanket funding of child cancer medicines
RNZ: Pharmac reviewing child cancer funding after patients voice concerns of inconsistencies
RNZ: Covid-19: 'Variant soup' set to drive up infections – expert
Jane Nixon (1News): Cure Kids CEO weighs in after Starship rejects $570k donation
Jane Nixon (1News): Starship Foundation fronts amid backlash over $570k rejected donation
Rachel Smalley (Today FM): I am baffled by the decision made by The Starship Foundation
John MacDonald (Herald): Starship shows how beggars can be choosers
Matthew Rosenberg (Local Democracy Reporting): Gisborne falling behind in water fluoridation
Simon Mercep (1News): Families dipped into pockets in bid to save Auckland rest home
Darren Bevan (Newshub): Mike King breaks down discussing latest suicide rates, makes tearful plea to improve Aotearoa's mental health services
ALCOHOL
Tim Chambers, Joseph Boden, Matthew Hobbs, Nicholas Bowden (The Conversation): Why New Zealand must consider restricting alcohol sponsorship of broadcast sports as part of a wider law reform
Herald Editorial: Finding balance on alcohol outlets (paywalled)
Andrew Bevin (Newsroom): Liquor sale law changes may make licensing trusts redundant
ENVIRONMENT, RMA
Chris Trotter (Daily Blog): David Parker Rejects Co-Governance
Susan Edmunds (Stuff): RMA reform bill introduced 'within weeks', PM says
RNZ: Leading NGOs sign open letter calling for PM to support mining ban on conservation land
RNZ: Helen Clark: Mining boom could harm environment, communities
Olivia Wannan (Stuff): Climate Minister blames court for inaction on tougher climate pledge
Ian Powell: Should the Prime Minister go to Cop27? 'Blood, blood, blood'
Matt Skinner (Interest): Department of Internal Affairs report puts a spotlight on NZ communities & councils facing both flood risk and financial hardship
Katie Todd (RNZ): 'The first thing buyers ask us' – Flood zones pose hazards for insuring homeowners
Kevin Trenberth (Newsroom): Climate change reparations – who pays?
Oliver Lewis (BusinessDesk): New Zealand gas production about to 'fall off a cliff' (paywalled)
Kerry Harvey (Stuff): Documentary series Brave New Zealand World looks at how we can safeguard against global disasters
JUSTICE
Seni Iasona (Newshub): ACT Party, Women's Refuge disappointed $20 million victim support scheme helps more alleged perpetrators than victims
Frankie Vaughan (Stuff): Being 10 shouldn't mean being old enough for criminal responsibility
Chris Lynch: What will stop the violent crime wave committed by Children?
Soumya Bhamidipati (RNZ): Bailiffs to wear body cameras in health and safety move
Stuff: European decision boosts case of NZ resident fighting extradition to China
BUY NOW, PAY LATER DEBT
Rob Stock (Stuff): Government to regulate 'buy now, pay later' loans by end of year
Gareth Vaughan (Interest): Buy now pay later transactions to be treated as consumer credit contracts as government moves to regulate
Adam Pearse (Herald): Harmful 'Buy Now, Pay Later' debt traps targeted in new Government checks
Logan Church (1News): New rules on the way for buy now pay later schemes – Govt
Stewart Sowman-Lund (Spinoff): Farewell to the unlimited freedom of buy now, pay later schemes
FARMING
Conor Knell (Stuff): 'Back farmers like we back All Blacks': Luxon lends ear to rural frustrations
RNZ: Groundswell aims to distance itself from Voices for Freedom
Gerhard Uys (Stuff): $12,000 fine won't put Groundswell farmers off agriculture census boycott
FOREIGN AFFAIRS, TRADE
Thomas Manch (Stuff): New Zealand to reopen diplomatic post in junta-ruled Myanmar
Sam Sachdeva and Emanuel Stoakes (Newsroom): ANZ faces further pressure over Myanmar ties
Thomas Coughlan (Herald): Latin America trade deal: NZ Prime Minister Jacinda Ardern hints at progress
Sam Sachdeva (Newsroom): UK-NZ trade deal battles on through British turmoil
James Halpin (Stuff): Case against woman raising funds for Russian army could hinge on bank details – expert
TRANSPORT
Bernard Orsman (Herald): Auckland Transport spends $33m to reduce speed limits (paywalled)
RNZ: Cartel behaviour warning for eight freight forwarding companies
EDUCATION
Anna Whyte (Stuff): Critics say Government's promises to school-leavers fall flat
John Gerritsen (RNZ): Principals expect pandemic's disruption to learning will take years to make up for
John Gerritsen (RNZ): Test results indicate pandemic set back children's education by months
CALLAGHAN, INDIGO, MANAAKI
Damien Venuto (Herald): The Front Page: The 'murky' controversy embroiling Callaghan Innovation and Manaaki
Pattrick Smellie (BusinessDesk): Callaghan: no idea about conflicts in We Are Indigo investigation
Peter Griffin (BusinessDesk): What to learn from the We Are Indigo-Callaghan mess (paywalled)
OTHER
Phil Pennington (RNZ): 'Strong demand' for identity verification tool despite ministries' lack of interest
Lucy Thomson (Newshub): Guy Fawkes weekend sparks debate over whether Government should ban sale of fireworks
Lachy Paterson (Newsroom): November 5 fireworks for Parihaka not Westminster
Matthew Scott (Newsroom): Marathon visa waits despite dedicated immigration team
Jody O'Callaghan (Stuff): Māori have the solutions to Aotearoa's 'dark past'