Six South Pacific journalists have been awarded grants by the Internews' Earth Journalism Network (EJN) to strengthen environmental reporting in the region, reports Internews.
The awardees include three Fiji journalists – Mai TV journalist and chief executive Stanley Simpson, who hosts the investigative current affairs programme Simpson@Eight, Sheldon Chanel and Luke Rawalai.
Both Simpson, founding editor of Wansolwara and who has hosted three Fiji television programmes and has wide media exoperience, and Chanel are past graduates of the University of the South Pacific journalism programme.
READ MORE: The PMC's Bearing Witness project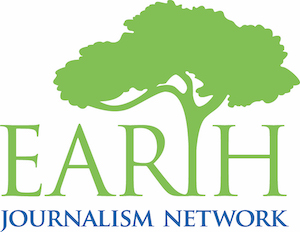 Charley Piringy and Alfred Evapitu of the Solomon Islands and Benjamin Kedoga make up the six.
They have received story grants to explore the importance of mangrove ecosystems for bay conservation, the impacts of logging on biodiversity, the problems with capturing undersized fish, the displacement of marine life due to sea level rise, challenges faced by climate migrants, and the illegal export of endangered and protected tree species.
Six other grants have been awarded as part of EJN's Asia-Pacific project and will cover reporting projects in Bhutan, China, Indonesia, India and Vietnam.
Their investigations are wide-ranging, seeking to expose issues such as the environmental impacts of mega hydropower projects, the pollution and resultant health risks posed by reckless disposal of hazardous industrial waste, and how a lack of regulation and transparency combined with geopolitics are undermining efforts to tackle air pollution and its health consequences.
Second batch of grants
This is EJN Asia-Pacific's second batch of investigative story grantees in 2020, and follows a round of grants awarded to a further five journalists from India, Indonesia, Vietnam and the Cook Islands.
Those grants were awarded at the beginning of this year and the reporters are currently working on their stories, despite travel restrictions during the covid-19 pandemic.
As a result, some grantees have not been able to conduct field reporting as planned, and have been focusing on online research and phone interviews instead. EJN staff are working closely with them to provide the flexibility and support they need.
The Pacific grantees:
| | |
| --- | --- |
|   Name of Grantee |   Country of Residence |
|   1. Benjamin Kedoga |   Papua New Guinea |
|   2. Alfred Pagepitu Evapitu |   Solomon Islands |
|   3. Sheldon Chanel |   Fiji |
|   4. Luke Rawalai |   Fiji |
|   5. Stanley Ian Simpson |   Fiji |
|   6. Charles Noel Piringi (Charley Piringi) |   Solomon Islands |

The Asia-Pacific grantees:
| | |
| --- | --- |
|   Name of Grantee |   Country of Residence |
|   1. Chencho Dema |   Bhutan |
|   2. Michael Standaert |   United States /China |
|   3. Mochammad Asad |   Indonesia |
|   4. Mukta Patil |   United States / India |
|   5. Neha Thirani Bagri |   India |
|   6. Viola Gaskell |   Hong Kong SAR China |
|   7. Adi Renaldi |   Indonesia |
|   8. Mustafa SIlalahi |   Indonesia |
|   9. Ishan Kukreti |   India |
|   10. Rachel Reeves |   Cook Islands |
|   11. Nguyen Thi Mai Lan |   Vietnam |
Reported as part of the Pacific Media Centre's partnership with the Earth Journalism Network.

Article by AsiaPacificReport.nz