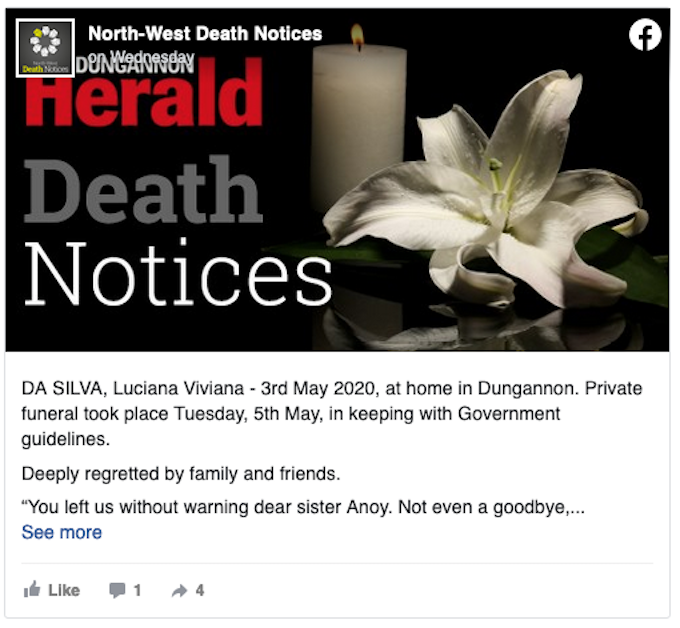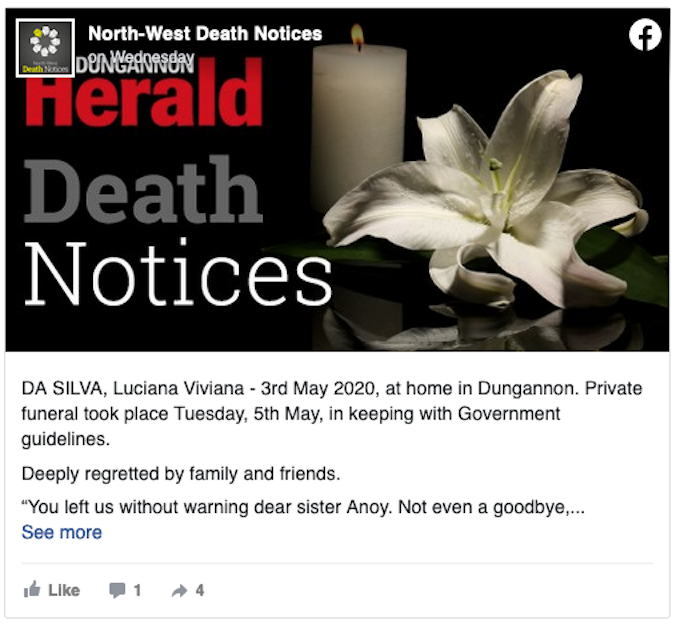 By Hortencio Sanchez in Dili
Foreign Minister Dionísio Babo Soares has confirmed that an expatriate Timorese woman living in Northern Ireland has become Timor-Leste's first death from covid-19.
The minister said yesterday 58-year-old Luciana Viviana da Silva had died on Sunday night due to "complications from pneumonia".
Ambassador Gil da Costa in the United Kingdom confirmed the Dili-born woman had been living in Dungannon, west of the provincial capital Belfast. Silva, better known as Anoy Soriano, was working for a nearby food manufacturer.
READ MORE: Al Jazeera coronavirus live updates – WHO warns 190,000 could die in Africa
Ambassador Costa has conveyed the country's "profound condolences" to the woman's family.
A death notice posted in the local media confirmed Silva was laid to rest in a private funeral on Tuesday, "in line with government guidelines" for victims of covid-19.
Her death is described as sudden and "deeply regretted" by family and friends.
"Your smile could brighten everyone's day, no matter what they were going through, and everyday for the rest of our life. We will be missing you," the notice read.
Northern Ireland has been disproportionately affected by the virus, with almost 4000 cases and 404 deaths in a population of just 1.8 million.
The United Kingdom, with 30,150 deaths, is the second-worst hit country after the United States.
Within Timor-Leste, 24 people are confirmed to have contracted the virus – however, all but three have since recovered, and there have been no reported deaths.
Read the original Tetum news story here: "Timoroan Na'in Ida Mate Iha Irlanda Norte Deskonfia Sofre COVID-19".
Article by AsiaPacificReport.nz