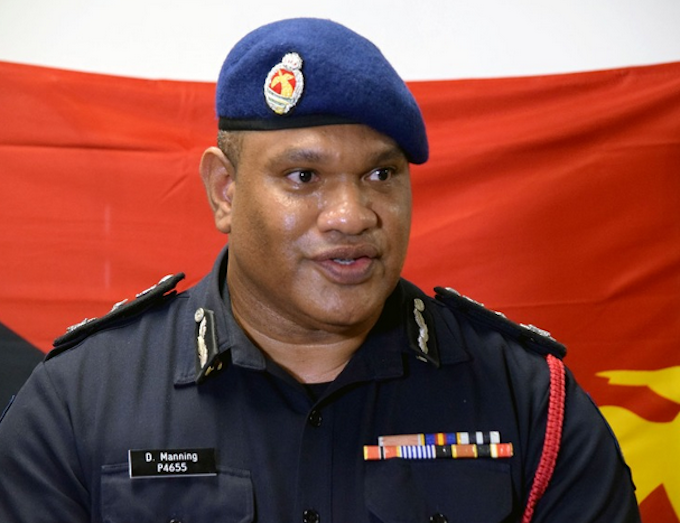 By Clifford Faiparik in Port Moresby

Repatriation of about 120 Papua New Guinea citizens from the Papua province of Indonesia to West Sepik under the Indonesian special covid-19 state of emergency (SOE) will start next week, says PNG's Covid-19 SOE Controller David Manning.
Manning said the PNG citizens included prisoners serving various terms in Indonesian prisons – mostly in the West Papua region of two provinces –  for alleged drug-smuggling and illegal entry.
"The repatriation of 123 Papua New Guinea citizens from Jayapura will happen on either Wednesday or Thursday next week," he said.
READ MORE: Al Jazeera coronavirus live updates – WHO warns 190,000 could die in Africa
"The first lot of 39 Papua New Guinea citizens will be received at the border by PNG authorities from Vanimo.
"This group comprises 24 prisoners from Abepura jail in Jayapura who were serving various terms for illegal entry and 15 stranded PNG citizens with expired visas."
Manning said that generally the situation across the country was quiet.
"But our recent focus on security is the 760km border between PNG and Indonesia," he said.
240 confirmed cases
"And in Papua, there are 240 confirmed cases [of covid-19].
"The death toll remains at six and recoveries at 48.
"While the daily cases curve is flattening at 2.45 percent, we are taking all precautions at the border areas to ensure that this does not spread over into PNG.
"We have a strong presence of security forces in the northern and southern border provinces (Western and West Sepik) as well as the Gulf province."
Meanwhile, Jayapura-based PNG Consul-General Geoffrey Wiri said West Sepik administrator Conrad Tilau had advised him to send the PNG citizens in batches of 30 and 40 due to their limited quarantine capacity.
"As I understand it, they have allocated a vacant property in West Tower area in Vanimo for quarantine and then the PNG citizens will be released after 14 days," he said.
Wiri is also concerned that the PNG-Indonesian border has been shut since January 29.
'Good bilateral relations'
"I need a copy of Manning's emergency orders for me to inform the Papua provincial government authorities to open the gate since they are also under lockdown condition. But they are willing to open the gates because of our good bilateral relations."
He said only the 24 Papua New Guinea prisoners jailed at Abepura Prison for illegal entry were being released.
"But not the remaining 74 prisoners serving various terms for drug-smuggling," Wiri said.
"I understand that negotiations between PNG and Indonesian government for the repatriation for these convicted drug smugglers has not begun yet."
Wiri said 66 prisoners were in the Doyo Baru narcotic prison in Papua province while seven were in the Bolangi narcotic prison in Sulawesi Province and one in a prison in Manokwari, West Papua province.
Clifford Faiparik is a reporter for The National newspaper.
Article by AsiaPacificReport.nz