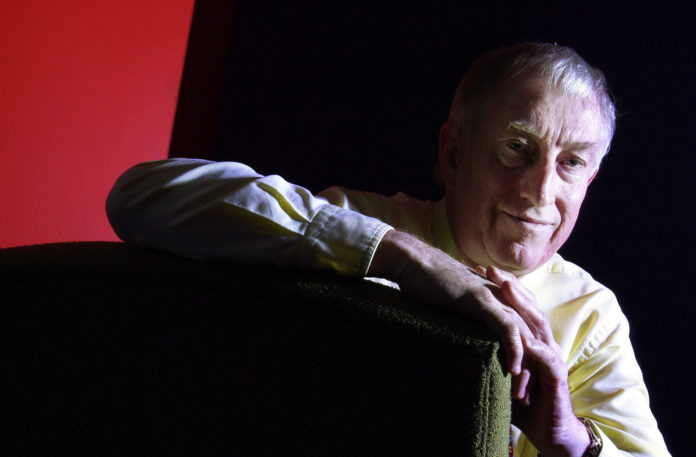 Source: The Conversation (Au and NZ) – By Michelle Grattan, Professorial Fellow, University of Canberra
The coronavirus SARS-CoV-2, which causes the disease COVID-19, has infected nearly half a million people and taken the lives of more than 21,200.
No person in Australia is more qualified to speak on the science of this global pandemic than Professor Peter Doherty. Professor Doherty was awarded the Nobel prize for medicine in 1996 for his work studying the immune system. The Doherty Institute, now at the forefront of Australian research on the coronavirus, bears his name.
In this episode of Politics with Michelle Grattan, Professor Doherty discusses the particulars of the pandemic – including how controlling this pandemic differs from that of other illnesses:
"It's a problem of dealing with a respiratory infection," he said.
"It's different from, say, AIDS. We can all modify the way we behave in the sexual sense, but we can't decide not to breathe. And so it's very important that we keep that social distancing right at the front of our mind. In fact, one of the best pieces of advice I've seen is, think [as if] you've already got it and you don't want to transmit it to anybody else. And if you think like that, you'll protect yourself. "
Scientists from The Doherty Institute were the first to successfully grow the 2019 novel coronavirus (COVID-19) from a patient sample. According to Professor Doherty, a COVID-19 vaccine could be available within 12 to 18 months.
"There are a few new concerns … that some vaccine formulations, not all, but some could give you what we call a bit of immunopathology," he said.
"That is, they might actually make [the illness] a little bit worse or contribute to some bad, bad situation. So we have to be careful with the vaccine. But the first vaccine product from the University of Queensland, I'm told, has already gone into lab animals."
Listen to the full podcast for more from Professor Doherty, including how his research and institution is furthering the vaccination effort, how the virus affects the body and the future of the crisis.
New to podcasts?
Podcasts are often best enjoyed using a podcast app. All iPhones come with the Apple Podcasts app already installed, or you may want to listen and subscribe on another app such as Pocket Casts (click here to listen to Politics with Michelle Grattan on Pocket Casts).
You can also hear it on Stitcher, Spotify or any of the apps below. Just pick a service from one of those listed below and click on the icon to find Politics with Michelle Grattan.
Additional audio
A List of Ways to Die, Lee Rosevere, from Free Music Archive.
Image:
Dave Hunt/AAP
– ref. Politics with Michelle Grattan: Nobel Laureate Professor Peter Doherty on the coronavirus crisis and the timeline for a vaccine – https://theconversation.com/politics-with-michelle-grattan-nobel-laureate-professor-peter-doherty-on-the-coronavirus-crisis-and-the-timeline-for-a-vaccine-134795