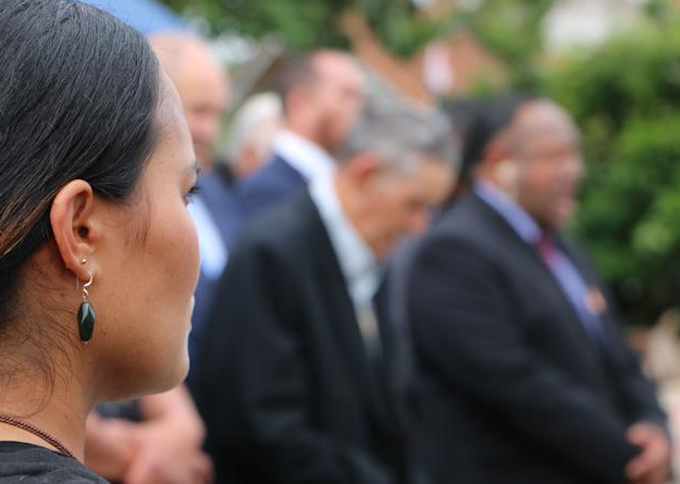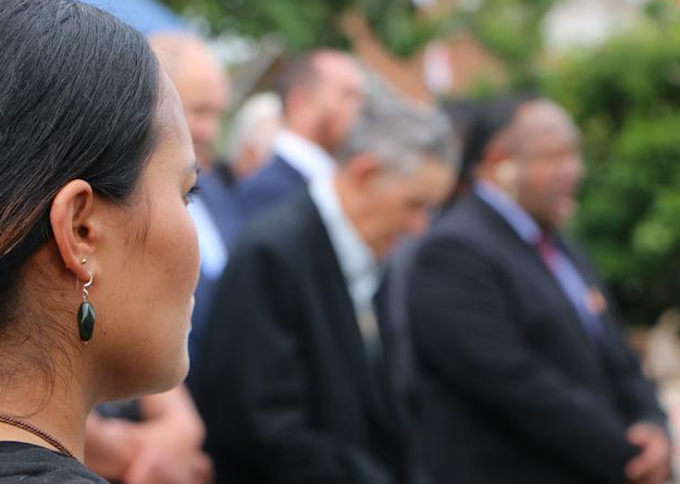 By RNZ News
Protesters at Ihumātao remain hopeful a resolution to the lengthy dispute will be announced before Waitangi Day.
Kiingi Tūheitia arrived at Ihumātao yesterday for a ceremony lowering and returning his flag, which was raised last August as a symbol of peace and unity, and which he said at the time would only come down once there was a resolution.
A spokesperson for the King says a deal has not been finalised, but the King is confident it is close.
Construction of 480 homes has been on hold since July after hundreds of protesters occupied the land to stop the development.
Pania Newton is a co-founder of the Save Our Unique Landscape group which has been living on the whenua at Ihumātao.
Article by AsiaPacificReport.nz