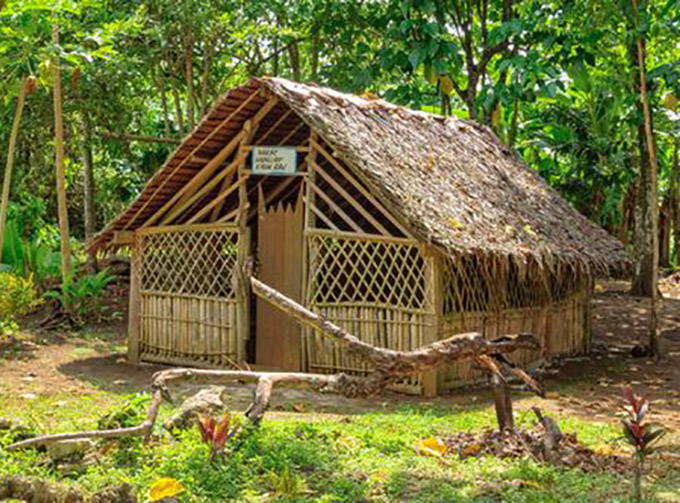 Pacific Media Watch Newsdesk
A Vanuatu Daily Post newspaper reader has protested over Facebook addiction, describing it as ruining the lives of teenagers and youth who spend most of their time on smartphones.
The reader says that Facebook and other social media are undermining the constitution and its preamble that calls for the cherishing of cultural diversity and tradition.
The "concerned citizen" calls on internet providers, Malvatumauri (Council of Chiefs) and communities to "train and teach" social media users to make the "right choices in life" and to restore storytelling in nakamals (meeting places for drinking of kava). The letter said:
READ MORE: The Nakamal Diaries
Dear Editor,
As a native Ni-Vanuatu citizen, I wish to appeal to the government and Malvatumauri Council of Chiefs to take up an active participative (sic) regular awareness over the use of social media, particularly Facebook.
As stated by one of our former Ministers, "Ol generation blo today, hemi ol generation blo lukluk down"!
Today as you can see around our different societies in Vanuatu, teenagers and youth spend most of their valuable time with their smartphones to access Facebook, playing games, and accesing other social media apps.
The present era of technology has changed the attitude and behavior of Vanuatu teenagers and youth compared to the past, and it results to (sic) many social problems in our societies.
These behaviors defeat the purpose of our preamble, that is cherish our cultural diversity and traditional Melanesian values and Christian principles. Our cultural norms such as sitting with our parents for family talk, and listening to cultural and historical stories and a frequent "Storian tuketa" in our various nakamal time has been replaced by the high use of smartphones and social media.
Given that, I am suggesting that our government should work closely with the internet providers, Malvatumauri and the communities to train and teach its users, especially teenagers and youth, to understand the causes and effect, in order to make right choices in life and also to reduce disrespectful attitudes.
A Concerned Citizen
Vanuatu Daily Post
Article by AsiaPacificReport.nz