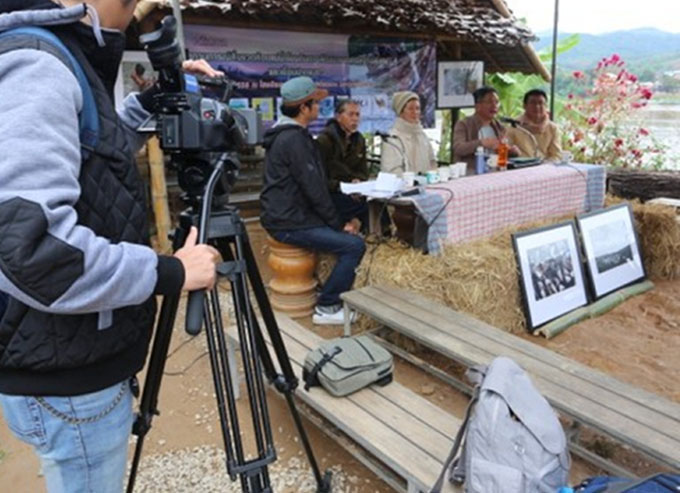 Internews EJN Asia-Pacific initiative … funding for 14 successful environmental journalism projects. Image: Internews
By Wansolwara
The journalism programme at the University of the South Pacific has won a US$20,000 (F$42,617) grant in a boost environmental reporting in the Pacific.
The programme was one of 14 recipients of the competitive Internews/Earth Journalism Network (EJN) Asia-Pacific and Bay of Bengal media grants for 2019.
The EJN sees the grant programme as an opportunity for media, civil society organisations and academic institutions throughout Asia-Pacific to think critically and creatively about how to build local resources for reporting climate change, natural resource management and the environment.
The winners were selected from 70 applications based on two rounds of reviews. USP Journalism was the only grantee from the Pacific.
Internews EJN
Asia-Pacific project director Sim Kok Eng Amy said the agency were glad to partner with USP Journalism to nurture future journalists in the Pacific and equip them with the skills and knowledge to report on climate change.
"I hope that, through this project, the young journalists will develop a passion for environmental reporting, and be inspired to report on the lives of those people most affected by climate change and their resilience in tackling climate change," Amy said.
USP Journalism, which comes under the School of Language, Arts and Media (SLAM), started in 1988, with more than 200 graduates serving the Pacific and beyond in various media and communication roles.
Won awards
The programme has won a number of national and regional awards for environmental reporting, including the 2010 Vision Pasifika Climate Change Media Awards by the Secretariat of the Pacific Regional Environment Programme (SPREP).
The EJN/USP Journalism project is titled, Adapting to and mitigating effects of climate change and island sea level rise. It will involve journalism students conducting climate change reporting in the Cook Islands and the Solomon Islands.
Other grantees will undertake projects that include:
Strengthening Thai journalists' ability to cover transboundary environmental issues in neighbouring countries and at multi-stakeholder forums.
Providing story grants for journalists to investigate the impacts of climate change on coffee cultivation in Indonesia.
Establishing an online platform to allow for information exchanges and collaboration between local journalists, farmers, youth and women's unions in the Mekong Delta.
USP Journalism has also partnered with Auckland University of Technology's Pacific Media Centre-initiated Bearing Witness climate change project with postgraduate students being sent to Fiji to do a series of reports over the past four years.


Article by AsiaPacificReport.nz