<![CDATA[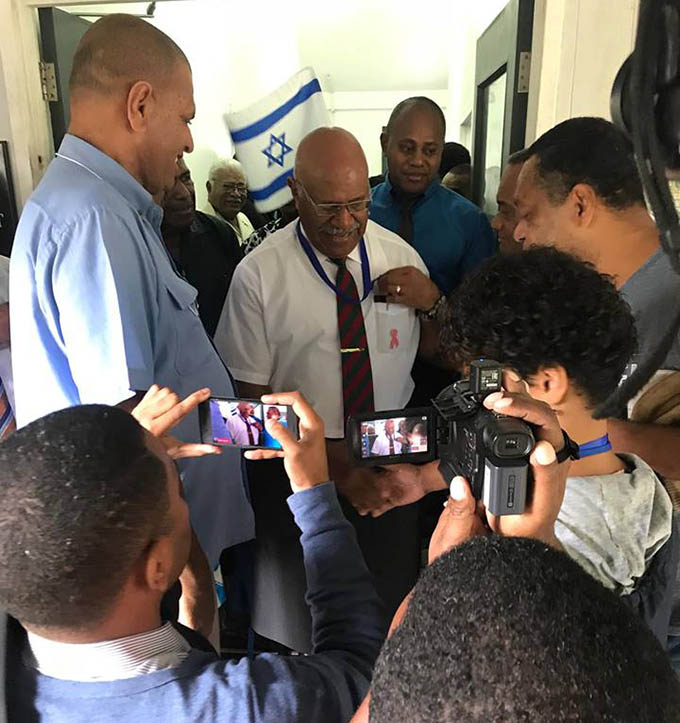 SODELPA leader Sitiveni Rabuka in court today. He has been acquitted and will be free to contest the 2018 general election on November 14. Image: Litia Cava/Fiji Times
By Litia Cava in Suva
Former Prime Minister and Social Democratic Liberal Party (SODELPA) leader Sitiveni Rabuka is now sure to contest the 2018 general election next month.
The Suva Magistrates Court acquitted him today on a charge of failing to declare his assets, liabilities and income.
Magistrate Jioji Boseiwaqa ruled that the prosecution had failed to prove the elements of the alleged offence.
READ MORE: Asia Pacific Report special pre-election reports
Rabuka, the original coup leader who staged two military coups in 1987, was charged by the Fiji Independent Commission Against Corruption (FICA) in relation to his alleged failure to declare his assets, liabilities, and income contrary to the Political Party Act.
In the second matter, Rabuka was charged for allegedly interfering with a prosecution witness.
Defence lawyer Filimoni Vosarogo informed the court that he would be liaising with FICAC on whether they would proceed with the matter.
The case has been adjourned to November 23, 2018 – more than a week after the general election.
Litia Cava is a Fiji Times journalist.

Article by AsiaPacificReport.nz
]]>