<![CDATA[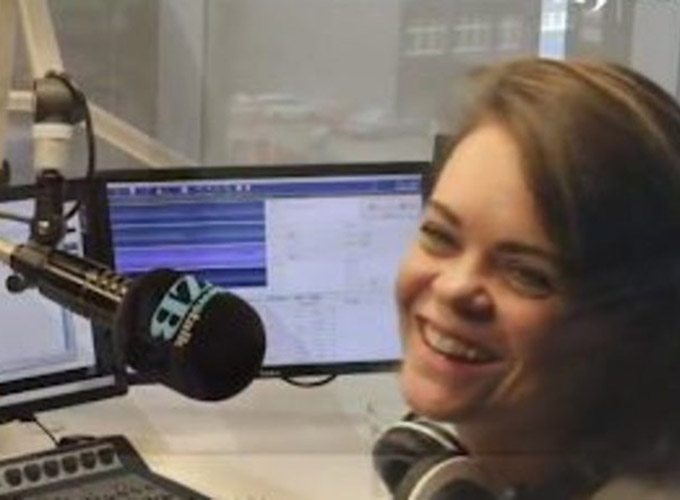 Broadcaster Heather du Plessis-Allan … controversial attack on the Pacific Islands and Pacific Islanders. Image: Screenshot of Newstalk ZB
By Kalino Latu, editor of Kaniva News
Tongan community leaders and top scholars in New Zealand will complain to the Human Rights Commission against broadcaster Heather du Plessis-Allan's outspoken comments against Pacific people.
The complaint will also be lodged with the Broadcasting Standards Authority of New Zealand and contact will be made with the Forum Secretariat of the Pacific Islands Forum as well as the United Nations Human Rights Council.
The action has been initiated by the executive director of Health Promotion Forum of New Zealand, Sione Tu'itahi, and came after Du Plessis-Allan commented after Prime Minister Jacinda Ardern's statement she would visit Nauru during the Pacific Island Forum leaders' meeting earlier this month.
READ MORE: Pushback against du Plessis-Allan's Pacific 'leeches' comments encouraging
Du Plessis-Allan told her Newstalk ZB listeners: "The Pacific Islands don't matter. They are nothing but leeches on us."
She also referred to Nauru as a "hell hole", and said it was not worth attending the Forum anyway because the Pacific Islands "don't matter".
Tu'itahi said it was unfortunate that some people did not use their roles in news media wisely and instead used them to thrash the weak and those who were voiceless.
He said they must do something to stop this kind of attitude.
If not, people like Du Plessis-Allan would think they were right and would continue to do it.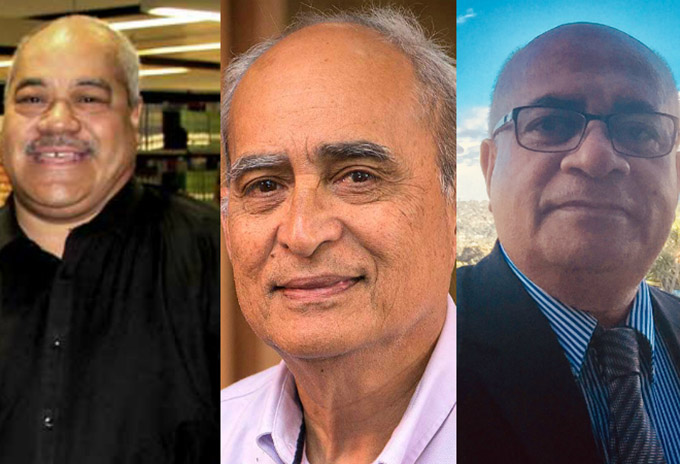 Dr Malakai Koloamatangi (from left), Dr Sūnia Foliaki, Sione Tu'itahi … critical of broadcaster Heather du Plessis-Allan's "degrading" comments. Image: Kaniva News
'Outrageous comments'
Tu'itahi was responding after Dr Malakai Koloamatangi of Massey University asked people to share a link to an opinion piece by Luamanuvao Dame Winnie Laban on Radio New Zealand.
Luamanuvao said: "When I first heard Heather du Plessis-Allan's comments, I was reminded of Paul Holmes' "cheeky darkie" rant about Kofi Annan and Robert Muldoon's labelling Pacific Islanders as "overstayers".
"Outrageous comments are the stock and trade of some broadcasters and politicians. So, it is good to hear that some New Zealanders know and understand Pacific history, value New Zealand's relationship with the Pacific and Pacific peoples' contribution to New Zealand, and are prepared to speak out when ill-informed comments are aired feeding bigotry and casual racism."
Dr Koloamatangi has described du Plessi-Allan's comments as discriminatory, degrading, disdainful and racist (fa'ahinga lau ngali filifilimānako, tukuhifo, siolalo mo laulanu).
Dr Sūnia Foliaki, also of Massey University, said: "Nauru a 'Hell Hole'? Yeah, it's  a hell hole after NZ farmers benefited from the phosphate dug up to leave those holes in Nauru."
"A march to Newstalk ZB to ask du Plessis to give us a lecture on brain holes or other holes seeing we should ALL refer to her now as the Holes Expert?"
The Tongan petition is being supported by many Tongan academics, including Professor 'Ōkusitino Māhina, Dr Viliami Puloka, Dr Paula Onoafe Lātū and others.
Broadcaster defiant
Despite nationwide outrage and calls for Du Plessis-Allan to make an apology or resign, she has remained defiant and stood by her comments, according to Radio New Zealand.
Du Plessis-Allan's comments were posted on social media, prompting lots of angry reactions and some abusive and offensive putdowns of the broadcaster herself.
Du Plessis-Allan invited Privacy Commissioner John Edwards to appear on her show to debate the issue last Tuesday.
He declined and she hit out: "Go back to university and do some more training. You are not good enough."
She said Edwards' reaction was symptomatic of "intolerance on the political left".
"They are like all deep-thinking and progressive but the moment someone says something that they don't want to see the nuance in, they just take the broad brushstrokes of something."
The Pacific Media Centre has a content sharing arrangement with Kaniva News.

Article by AsiaPacificReport.nz
]]>