<![CDATA[
Te Rina Kowhai reports for Te Karere. Video: TVNZ

Pacific Media Watch Newsdesk
A new app developed by Spark and Google in conjunction with the Research Team of the Te Aka Māori – English, English – Māori Dictionary in Te Ipukarea ~The National Māori Language Institute, has taken New Zealand by storm this Māori Language Week, reports AUT News.
Kupu – an app that allows users to scan their surroundings, take photos of everyday objects and offers the te reo translation – has landed extensive media coverage since its launch on Monday and has been downloaded thousands of times.
Te Ipukarea director Professor Tania Ka'ai of Auckland University of Technology served as project lead and worked closely with Spark and Colenso BBDO, Spark's Creative Team, to develop the resource from the time they requested to embed Te Aka in the app to its completion.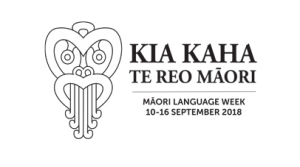 MĀORI LANGUAGE WEEK
For Professor Ka'ai, Kupu symbolises the legacy of her colleague, mentor and friend Professor John Moorfield, who died in March.
"Spark first approached John late last year," Tania explained. "They needed a solid, reliable and comprehensive set of Māori words to integrate into the app – and saw John's Te Aka Māori -English, English- Māori Dictionary as the best tool for the job."
The team at Te Ipukarea sourced and provided a set of nouns and adjectives that underpin the app's te reo lexicon. They also provided the audio versions of these words to ensure that Kupu users can hear the correct pronunciation.
"The team and I worked hard to get the best possible collection of words and phrases together in time for the app's launch," Professor Ka'ai said.
"One of John's final projects was a Dictionary update and to help finish that off in time for the Kupu launch we spent five days in a recording studio with a native te reo speaker and recorded a further 6,500 new words. It was an exhausting, but necessary process."
Now that Kupu is in the public sphere, Professor Ka'ai and her team are involved with reviewing feedback and fine-tuning any niggling issues.
"We've received so much positive feedback already," Professor Ka'ai said. "Its incredibly gratifying to know that it has made people happy. Kupu really is for all New Zealanders – not just Māori – and I'm glad that the app is another step in normalising te reo in this country."
And since the official launch at the start of Te Wiki o te Reo Māori / Māori Language Week Tania has been proud of the team's efforts.
"It really is a proud moment for us, and I think John would have been proud of the final product too."

Article by AsiaPacificReport.nz
]]>