<![CDATA[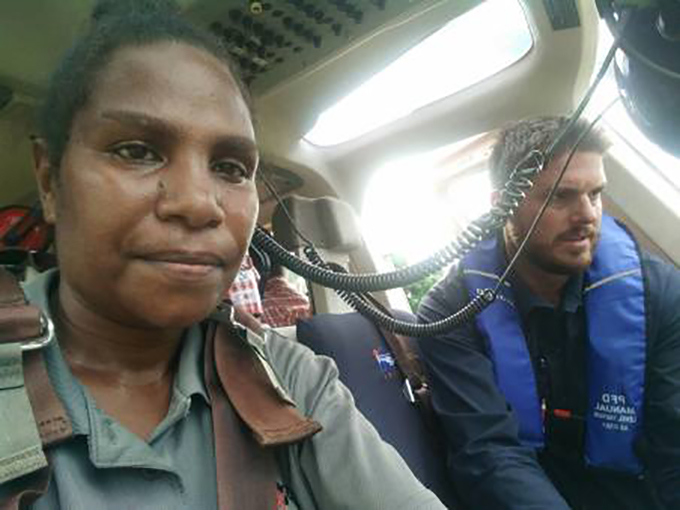 The National reporter Dorothy Mark … assaulted while reporting on the volcano eruption in a village on Papua New Guinea's Manam island. This photograph was taken on a different occasion. Image: poboxblog
Pacific Media Watch Newsdesk
Some villagers affected by the volcanic eruption on Manam island haven taken out their anger and frustration against four journalists covering the disaster, triggering protests by media freedom groups in the Pacific.
The reporters had entered Baliau village after visiting other affected villages and were questioned on the purpose of their visit, reports The National daily newspaper.
Villager Peter Sukua asked them why they were there and why they arrived one day after Saturday's volcanic eruption.
He said the villagers would rather see Madang Governor Peter Yama and Bogia MP Robert Naguri.
The National reporter, Dorothy Mark, said she was stopped by Sukua taking pictures and punched in the face and threatened that her camera would be thrown into the sea.
"While I sat face down and spitting blood, they kicked me until some people intervened and stopped them," she said.
The journalists were rescued by ward councillor for Dugulava village Paul Maburau and walked for one hour through a bush track.
They arrived at the Bieng Catholic station where they arranged for transportation to Bogia.
Sukua and others were later taken away by police.
Pacific groups condemn
The Suva-based Pacific Islands News Association (PINA) condemned the attack in a statement.
President Kora Nou, who is also the managing director of PNG's National Broadcasting Corporation (NBC), said he was "appalled and disappointed" by the attack and called for prosecution of those responsible.
The Auckland-based Pacific Media Centre called for strong action over the assault, saying the reporters were providing critical and important information in the public interest at a time of crisis.
The Rarotonga-based Pacific Freedom Forum also condemned the attack.

Article by AsiaPacificReport.nz
]]>