<![CDATA[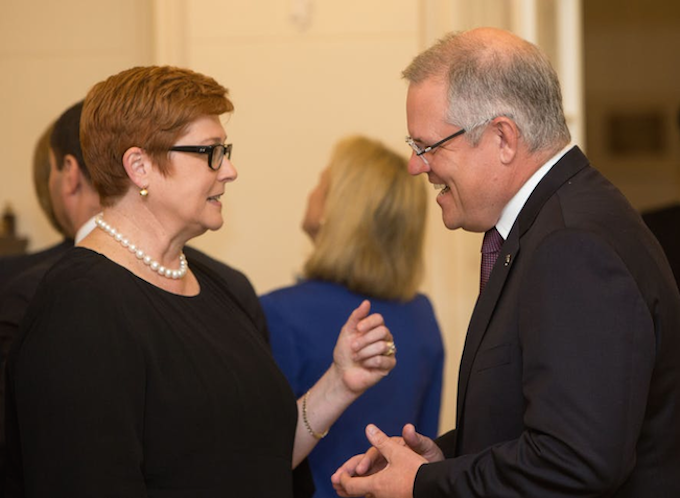 Prime Minister Scott Morrison will not be at the Pacific Islands Forum in Nauru next week. He needs to rely heavily on the experience of his new Foreign Minister, Marise Payne, and deputy leader, Josh Frydenberg. Image: Andrew Taylor/The Conversation/AAP
By Susan Harris Rimmer in Brisbane
With all the focus this week on new Prime Minister Scott Morrison's domestic challenges, less attention has been paid to the international impact of the leadership change and any new directions for Australian foreign policy.
Morrison's foreign policy credentials are slim and his interest in foreign policy is low, not rating even a mention in his first speech to the nation as PM.
As immigration minister, Morrison presided over the "stop the boats" policy that was so unpopular with Australia's Asia-Pacific neighbours and negotiated the disastrous and expensive Cambodia asylum deal.
READ MORE: Julie Bishop goes to backbench, Marise Payne becomes new foreign minister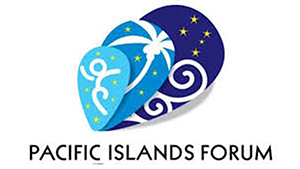 He may also be perceived by Muslim-majority nations as unfriendly to Muslims after the 2011 shadow cabinet leak that he urged his party to capitalise on the electorate's growing concerns about immigration and Muslims in Australia.
It is therefore a good idea indeed that Morrison will make his first trip overseas as prime minister this week to Jakarta to hasten the Australia and Indonesia free-trade agreement and shore up one of our country's most crucial relationships.
There are other big trips he'll need to make quick decisions about. Morrison has already decided not to attend the Pacific Islands Forum in Nauru next week, sending his new foreign minister, Marise Payne, instead.
After that, there's the UN General Assembly in New York (September 24), the Asia-Pacific Economic Cooperation summit in Papua New Guinea (November 12), the East Asia Summit in Singapore (November 14) and the G20 summit in Buenos Aires (November 30).
An Australian PM would usually attend all of these, although the Coalition has often sent the foreign minister to the UN.
New leader, same outlook
In many ways, Morrison's foreign policy positions are unlikely to be different from Malcolm Turnbull's. He will likely be perceived as friendly to the US and unfriendly to China on foreign investment, but a realist and pro-free trade.
Morrison made a dramatic intervention in 2016 to block Chinese companies from bidding for the NSW electricity distributor, Ausgrid, on national security grounds.
As acting home affairs minister last week, Morrison also announced the government's decision to effectively ban Chinese companies Huawei and ZTE from participating in Australia's new 5G mobile phone networks. In reality, though, the Turnbull reset on the China relationship is likely to continue, as guided by the Foreign Policy White Paper.
The leadership change was not predicated on policy disagreements, with the exception of different ideologies on climate change. The change was rather more personality-driven, a question of style. But style – and leaders – matter in diplomacy.
Many foreign policy experts have been distraught by the damage done to Australia's international reputation by such disruptive spills, and how external messaging on good governance will be undermined.
The big loss here is Julie Bishop, who has been a point of stability and continuity for Australia's international partners since 2009, when she became shadow foreign minister. The sudden, inexplicable loss of both Turnbull and Bishop will be hard for our allies (and most Australians) to understand.
Bishop will be remembered for her path-breaking role as the first female foreign minister and first female secretary of DFAT. Her legacy also includes the New Colombo Plan, her push for e-diplomacy and her passionate quest for justice for the victims of Malaysian Airlines flight MH17.
She did face criticism – as did the Coalition more broadly – for the inability or unwillingness to defend the aid budget from deep cuts, an asylum seeker policy that affected our international reputation, and an unwillingness to speak out on human rights, such as against Myanmar's leaders.
Morrison's support team
Bishop's loss is ameliorated by two factors – the appointment of Payne and the influence of Josh Frydenberg in the leadership team.
Frydenberg, the new deputy Liberal leader and treasurer, has a strong interest and inclination for foreign policy, having worked for former Foreign Minister Alexander Downer. He was very active in the Brisbane G20 Summit in 2014. He is even a published author on the liberal tradition in Australian foreign policy.
Frydenberg's maiden speech contained a particularly beautiful narrative about how his family suffered during the Holocaust in Europe and later emigrated to Australia.
Like so many other immigrants to our great shores, all of my grandparents came here with nothing. … The welcome my family received and the opportunities and freedom they enjoyed is for me the essence of what makes Australia great.
The G20 Summit in Argentina in November is the best opportunity for Morrison and Frydenberg to shine in the international sphere. Given his newly-elevated platform at the summit, Morrison may have to moderate his constant criticism of "the new romantics of protectionism" and dislike of the World Trade Organisation.
Morrison and Frydenberg should also pay heed to the difficult negotiations around the Australia-EU free-trade agreement.
Payne positive appointment
Payne's appointment as foreign minister is also seen as a positive, as is Simon Birmingham's elevation to trade minister. Both are hardworking, reasonable politicians from the moderate wing of the Liberal party who can manage stakeholders well. Hopefully, they will have time before the next election to bring their own style to the positions.
Mark Coulton remains assistant minister for trade, tourism and investment. He has yet to make much impact since being appointed in March, but has a welcome focus on Papua New Guinea, host of APEC.
Anne Ruston has been appointed assistant minister for international development and the Pacific. She has voted in the past against increases in foreign aid and has limited experience in the region.
She should follow the example of Richard Marles, who did exemplary work in this portfolio, garnering respect in the Pacific. This role could become more difficult with Morrison deciding not to attend the Pacific Islands Forum.
Morrison should rely on Payne and Birmingham to manage Australia's foreign policy and pay special attention to rebuilding our reputation for good governance. There is hard work to be done, and little time to do it.
Dr Susan Harris Rimmer is Australian Research Council Future Fellow, Griffith Law School, Griffith University. Disclosure: She receives funding from the Australian Research Council. She is affiliated as a national board member with the International Women's Development Agency. This article is republished from The Conversation under a Creative Commons licence.

Article by AsiaPacificReport.nz
]]>