<![CDATA[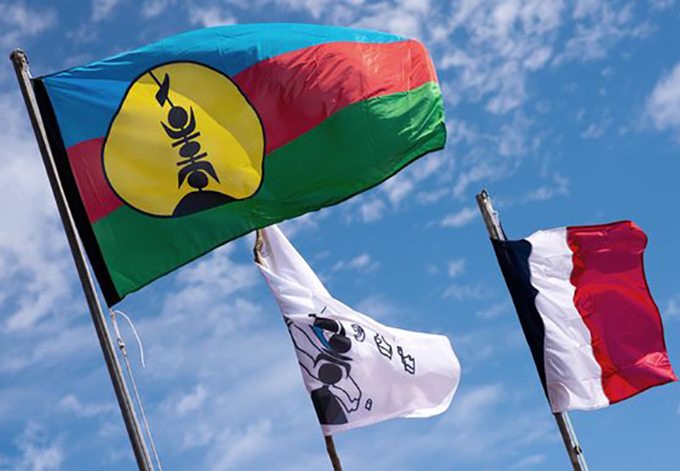 The Kanak flag and the French Tricolour …. an independence vote is due on November 4. Image: RNZ Pacific
Pacific Media Centre Newsdesk
French President Emmanuel Macron today began a three-day visit to New Caledonia – six months before the territory's vote on independence from France, reports RNZ Pacific.
Macron is due to meet a wide range of political leaders and visit the northern province and the Loyalty Islands province.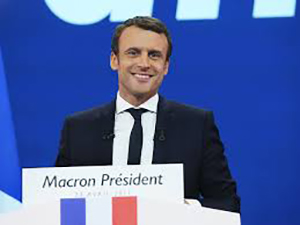 President Macron … first French president to visit Ouvea since the 1988 hostage crisis. Image: PMC file
He is also due to become the first French president to visit Ouvea where 19 pro-independence Kanak protesters and three French soldiers were killed in a 1988 hostage crisis but there is opposition to him visiting the tomb of the slain Kanaks.
READ MORE: Pacific Islands Forum monitoring team in Tahiti for elections
As part of his programme, Macron will return the original deed with which France took possession of New Caledonia in 1853.
Macron is also due to address the Pacific Community whose headquarters is in Noumea.
Tomorrow, anti-independence supporters are expected to rally in Noumea to express their pride at being French.
The territorial self-determination referendum is due on November 4.
Tahiti elections
In Pape'ete, a team from the Pacific Islands Forum (PIF) has arrived as observers for the second round of the Tahitian general election, reports RNZ Pacific.
The Forum secretariat said it was the first time the Forum had sent observers to the territory since French Polynesia became a full member in 2016.
Marshall Islands chief electoral commissioner Daniel Andrew and a PNG diplomat in Fiji Jacinta Tony-Barron make up the team which is supported by secretariat officials.
They will observe pre-polling, polling and counting for the second round which will take place on Sunday.
Forum Secretary-General Dame Meg Taylor said such exchanges were great opportunities for election officials across the region to share knowledge, experiences and best practice.
After last month's first round of voting there have been claims of irregularities in Bora Bora, Makemo and Huahine.
A complaint has been lodged seeking to annul the Huahine election.
In 2004, the results in the Society Islands were annulled and fresh elections were then held in early 2005.
This article has been republished as part of the content sharing agreement between Radio New Zealand and the AUT Pacific Media Centre.

Article by AsiaPacificReport.nz
]]>