<![CDATA[Article by AsiaPacificReport.nz
Report and video story by TJ Aumua
Name: Jenny Jiva

Age: 23

Occupation: Masters student, University of the South Pacific

Passion: Pacific diplomacy and climate change

Country: Fiji
Jenny Jiva, a master's student from the University of the South Pacific in Suva, is giving Pacific climate change a voice on the world stage.
Her master's research concerns the loss and damage impacts related to climate change, as an issue, which can include the loss of livelihood, territory and property.
Jiva's research focuses on the Pacific's role in getting loss and damage issues on the negotiating table, and successfully into the United Nations Framework Convention on Climate Change (UNFCCC) outcomes and documents.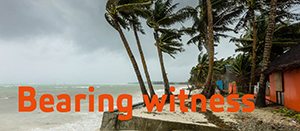 In 2015, the 23-year-old was selected as a country delegate to represent Fiji at the COP21 climate change conference in Paris, a global meeting where world leaders reached a legally binding agreement to address climate change.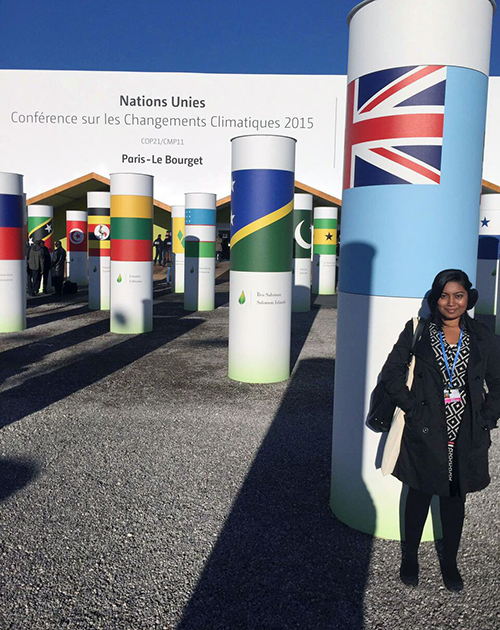 "I went to the meetings and the negotiations about loss and damage," she says.
"My main role was to take notes and do briefings for our main negotiator so that's what really consolidated my research question."
A goal for Jiva is to attend COP22 in November this year, which will be held in Marrakech, Morocco.
She told Asia Pacific Report that this year the conference would be reviewing the Warsaw International Mechanism for Loss and Damage, a policy that aims to address climate-related loss and damage in developing countries vulnerable to extreme effects of climate change.
In 2013, in Warsaw, the Pacific fought strongly for this mechanism, she says.
The young activist is also a member of Pacific Islands Climate Action Network (PICAN), an organisation that brings together Pacific NGOs and civil society actors who advocate for climate change.
"Climate change is a very real thing, we now know that it is happening, it's not debatable anymore," she says.
–]]>