<![CDATA[Article by AsiaPacificReport.nz
By Eric Haurupma in Port Moresby
Anti-corruption activist Bryan Kramer says he and his supporters in Papua New Guinea will continue to pursue their call for Prime Minister Peter O'Neill to step down from office amid allegations over corruption.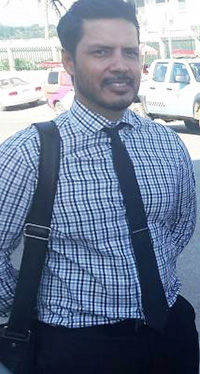 Police on Monday stopped a peaceful protest planned by University of Papua New Guinea (UPNG) students and civil society campaigners over a range of ongoing political issues. Kramer said all avenues had not been exhausted, while civil society campaigners and university students from UPNG are planning to obtain another permit from the District Court to stage a protest in the nation's capital. Prime Minister O'Neill, in a two-page article published in the
Post-Courier
on Monday, responded to various allegations by students. He said he respected the student's constitutional rights, but the issues they had raised are currently before the courts. O'Neill highlighted these key facts in relation to proceeds of crime linked to the Paul Paraka saga, attached with an article he claimed had been forged. The Prime Minister also questioned in his newspaper article why the National Fraud and Anti-Corruption Directorate and Task Force Sweep were both targeting him alone.
'Respect' the media
The
Post-Courier reported today
that Bire Kimisopa, Goroka MP and Chairman of the Special Parliamentary Committee on Public Sector Reform and Service Delivery, had called for the Papua New Guinea public to respect the work of the media. According to
PNG Today
, Solomon Islands students studying at UPNG being affected by a move to boycott classes that was being extended for another week. The UPNG Students' Reprehensive Council (SRC) was seeking a mandated supervised by the Elections Commission ballot to legitimise the boycott. Students at UPNG and other tertiary institutions last week demanded that Prime Minister O'Neill step down and face the fraud squad. A petition was signed by the UPNG students, with the help of the SRC, demanding that the prime minster go to Waigani campus and collect it from the SRC and students at the UPNG Forum Square – a demand he refused.
Eric Haurupma is a reporter with EMTV News.
–]]>