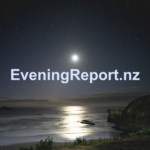 Editorial by Selwyn Manning.
Listen (here) to Selwyn Manning discussing this issue on Radio New Zealand's The Panel with Jim Mora and Penny Ashton.
The OECD issued a report this morning urging the New Zealand Government to increase its aid contributions to the Pacific region. The OECD stated: "… in terms of the amount of aid provided, New Zealand lags other donors in the OECD's Development Assistance Committee (DAC).
The Review recommends the country use its economic recovery as an opportunity to raise its ambitions and set a time frame for lifting its aid budget towards an internationally agreed target for donor countries of 0.7% of gross national income (GNI)."
As the OECD report reveals, New Zealand's GNI lags behind other OECD nations in contributions.
New Zealand's 2014 level amounts to 0.27% of our gross national income (GNI), compared to an OECD average of 0.39%.
It is true that our country has a proud history of supporting our regional neighbours, especially when disaster strikes. Our defence forces, our police, our administrators, Civil Defence specialists, NGOs, our diplomatic corps all have well-honed skills that assist our Pacific neighbours to be ready for disaster, to respond efficiently, and to assist in restoration when a country and its peoples have been brought to their knees.
The OECD has acknowledged this valuable contribution. But we also have a responsibility to share our economic successes with our Pacific neighbours, especially those who have helped to shape New Zealand into the developed country it is.
The OECD is not suggesting handouts, but rather aid tagged to capacity-building, assistance that helps these small island states to sustain their independence, position their economies so as to prosper and reach their potential.
It's a regional partnership, a regional pact, a regional investment. The OECD report is a wake-up call for the National-led Government to reconsider what this country stands for.
It follows justified criticisms that New Zealand is failing to pull its weight by accepting refugees in numbers previously agreed-to by successive governments.
At this juncture, a comparative exercise will help us to understand who we were as a nation, what we have become, and what we could be:
The Lange Labour Government is remembered for nudging NZ toward being an independent Pacific Island state (and for cementing our anti-nuclear legislation within the New Zealand way);
the Bolger National Government is remembered for aligning our trade policy closer to Asia;
the Clark Labour Government for maintaining relative independence over the Iraq invasion while preparing New Zealand for a warming of relations with the USA;
and the Key National Government will be remembered for its embrace of the US superpower's security intelligence interests and multilateral corporate trade frameworks like the Trans Pacific Partnership Agreement (TPPA).
The OECD has identified how we as a nation have neglected our patch in the Pacific. It need not be that way. We can change the trajectory this nation is on.
Further details, see the OECD statement: New Zealand in a good position to raise development aid ambitions on ForeignAffairs.co.nz. –