From today readers of rnz.co.nz will see a change to the home page, and a new initiative to tell the stories of Aotearoa New Zealand's Asian community.
RNZ.co.nz has added a lineup of four sections which focus on the growing communities of Aotearoa and are placed right at the top of the home page.
Elevated links have been added to RNZ's existing Te Ao Māori and Pacific sections.
RNZ has also launched two new sections for Chinese and Indian New Zealanders and added them at the top of the home page as well.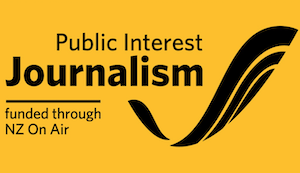 The sections are part of a new initiative to speak to and report on issues in the growing Asian communities of New Zealand.
The new Indian section features original stories in English by specialist reporters.
The Chinese section has stories in the simplified Chinese script. Original stories are there as well as translations of RNZ news stories of interest to the Chinese community.
NZ On Air survey
RNZ is starting with the simplified script and will then scope whether it is feasible and useful to translate using the traditional script as well.
The different approaches are a response to a NZ On Air survey which found the Indian and Chinese communities had different language needs and approaches to seeking out news.
This is one of RNZ's first steps into daily translated news. Before the launch, RNZ put systems in place to make sure it is getting translations right. The stories are double, and triple checked.
RNZ is also asking for feedback to make sure it is getting it right on each story and will conduct regular independent audits to make sure our translations are on track. RNZ is keen for feedback.
The new Indian and Chinese sections are a result of a two-year collaboration with NZ On Air. The unit of reporters and translators is being funded for the first year through the Public Interest Journalism Fund; the second year will be funded by RNZ, with a right of renewal after that.
Stories from the Asian unit will also be made available to more than 40 media organisations across the country and the Pacific.
RNZ believes that it is vital that RNZ supplies news to many different communities within Aotearoa New Zealand.
The Asian population in New Zealand is growing fast, particularly in Auckland.
In 2018, Asian New Zealanders made up 15 percent of the New Zealand population. The two largest groups are the Chinese and Indian New Zealanders, with about 250,000 people each.
This article is republished under a community partnership agreement with RNZ.
Article by AsiaPacificReport.nz