By Stephen Forbes, Local Democracy Reporter
South Auckland's poor turnout for the 2018 Aotearoa New Zealand national census could have cost the region $130 million in health funding.
And, according to an expert, that cash could have helped tackle the area's battles with diabetes and obesity.
Te Whatu Ora Health New Zealand said the defunct Counties Manukau District Health Board lost $130m in health funding in its last four years due to the low turnout in the area during the 2018 census.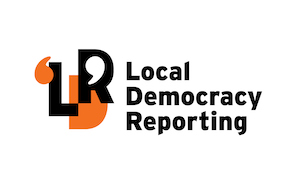 Information from the five-yearly stocktake helps determine how billions of dollars in government spending is allocated across health, education, transport, infrastructure and other services.
Counties Manukau has more people with diabetes than any other health region in the country.
Te Whatu Ora (Counties Manukau) Director of Population Health Gary Jackson said additional money would help fund programmes to battle two issues affecting many people in the region.
He said there were 52,000 diabetics in Counties Manukau and that figure was growing by 2000 people a year. It is also home to 19 percent of all New Zealanders in the most extreme BMI group.
Only 71 percent response
Figures released by Stats NZ this week show only 71 percent of people in South Auckland have so far completed the census in 2023, compared to 83 percent nationwide.
Te Whatu Ora Chief Financial Officer Rosalie Percival said getting people to provide their details was vital to ensure areas like Counties Manukau got the healthcare services they needed.
"Health providers know about the people who turn up at their door needing care — but they have no other way of knowing about the presence of people who haven't recently needed to use the health system," she said.
"The data gained from the census helps to inform important decisions about planning for the needs of local areas and subsequently healthcare spending."
However, Buttabean Motivation (BBM) founder Dave Letele said getting people to complete the census was not easy.
Letele, who is potentially standing for Te Pāti Māori this year, was an ambassador for Census 2023 and was involved in a social media campaign which kicked off late last year to get more people to take part.
"There's a massive distrust between our people and the government and that's what we need to overcome," Letele said.
Wary about personal information
He said as a result a lot of people were wary about sharing their personal information with authorities.
"But it's not just something you can throw money at to fix it."
Deputy Government Statistician and deputy chief executive for census and collection operations Simon Mason confirmed the turnout at the last census in 2018 was poor in Counties Manukau.
"That is why it is critically important that people complete the census — so their communities are counted . . ."
Mason said the 2023 event was designed to address barriers to participation, including having more collectors and alternate formats for people to complete it and support a wider range of people.
A spokesperson for Stats NZ said it would still have field teams collecting people's responses until May 3 and will be running census support events until June 4.
Pacific Media Watch reports that the Counties Manukau health population is ethnically diverse with the largest Pacific population and second largest Māori popukation of any New Zealand health board.
In the 2018 census, 16 percent of the population served by CM Health identified as Māori, 22 percent as Pacific, 28 percent as Asian and 34 percent as NZ European/other groups.
Local Democracy Reporting is Public Interest Journalism funded through NZ On Air. It is published by Asia Pacific Report in collaboration.

Article by AsiaPacificReport.nz