Jubi News in Jayapura
Indonesian security forces do not know the whereabouts of the New Zealand pilot taken hostage by the West Papua National Liberation Army (TPNPB) on Tuesday,
Captain Philip Mehrtens, a pilot for Susi Air, was taken hostage following the burning of his aircraft in Paro district, Nduga regency, in a rugged part of Indonesian-ruled Papua province on Tuesday.
One of the obstacles in finding Mehrtens is the lack of telecommunications facilities in Paro and there is no Indonesian military post in the area, says a police spokesperson.
Papua Police spokesperson Senior Commander Benny Prabowo said security forces continued to track the whereabouts of the pilot.
According to Commander Prabowo, the Nduga police were preparing to go to Paro district.
"Until now, the investigation is still being carried out by the police assisted by the Cartenz Peace Task Force," he said.
Earlier on Tuesday, a Susi Air aircraft was burned after landing in Paro district.
The local leader of the TPNPB Ndugama-Derakma, Egianus Kogeya, said the plane was burned by his men. Kogeya also stated that his group had captured and held Captain Mehrtens hostage.
Preceded by threats
Benny said that before the burning of the plane, rumours had been circulating since Saturday that the TPNPB had threatened 15 construction workers who were building a health center in Paro district.
Commander Prabowo said the Nduga police had received a report from the Nduga regent who said the construction workers were questioned by TPNPB because they did not have complete identities.
"We got information that 15 people had left Paro district and headed to Mapenduma. But their whereabouts are still being investigated by the Cartenz Peace Task Force," he explained.
Commander Prabowo hoped that the public would entrust the handling of the hostage case to the police.
"Telecommunication access there is still very limited, so there is very little information. I hope all parties will be patient," he said.
The TPNPB rebels are fighting for independence in West Papua and say they will not release the pilot until their demands are met.
Republished from Jubi with permission.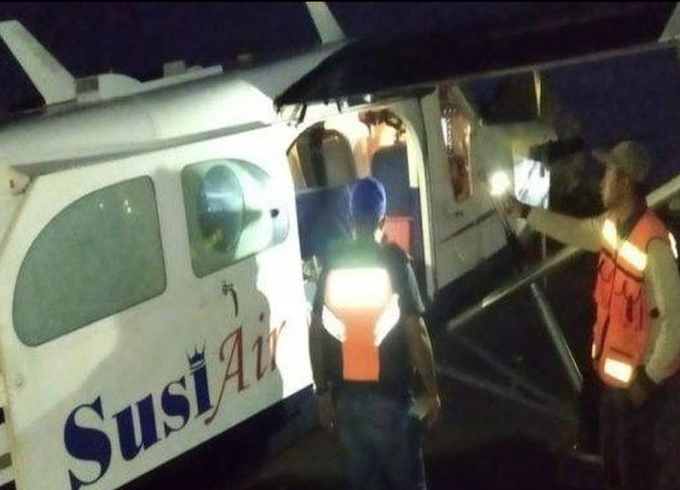 Article by AsiaPacificReport.nz