Source: The Conversation (Au and NZ) – By Michelle Grattan, Professorial Fellow, University of Canberra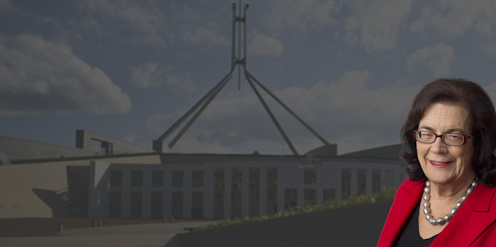 As well as her interviews with politicians and experts, Politics with Michelle Grattan now includes "Word from The Hill", where she discusses the news with members of The Conversation politics team.
In this podcast, Michelle and politics + society editor Amanda Dunn talk about Anthony Albanese's handling of the bullying allegations mounted by friends of the late senator Kimberly Kitching, Labor's sweeping victory in the South Australian election, and next week's budget which will contain measures targeting the cost of living, which is escalating as an election issue.

Michelle Grattan does not work for, consult, own shares in or receive funding from any company or organization that would benefit from this article, and has disclosed no relevant affiliations beyond their academic appointment.
– ref. Word from The Hill: Labor will give human rights award in memory of Kitching – https://theconversation.com/word-from-the-hill-labor-will-give-human-rights-award-in-memory-of-kitching-179773