Source: The Conversation (Au and NZ) – By Michelle Grattan, Professorial Fellow, University of Canberra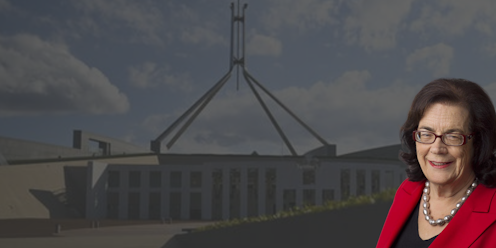 As well as Michelle Grattan's usual interviews with experts and politicians about the news of the day, Politics with Michelle Grattan now includes "Word from The Hill", where all things political will be discussed with members of The Conversation's politics team.
As parliament is in its final sitting weeks for the year, the religious discrimination bill was put to the coalition party room. Concerns with the bill, to be introduced by Scott Morrison on Tuesday were raised by Liberal moderates. It will be sent to a senate committee and its fate remains up in the air.
Queensland MP Andrew Wallace is the new speaker, and the Opposition was quick to test him out in Tuesday's question time.
The government will be pushing its legislation for Voter ID during this sitting. But it's not clear where the numbers lie, with Labor strongly opposing a move that it says will make it harder for the disadvantaged to vote.
The prime minister's integrity has been again in the spotlight, over a text message he sent to Anthony Albanese when he was on route to Hawaii in 2019 during the bushfires.

Michelle Grattan does not work for, consult, own shares in or receive funding from any company or organization that would benefit from this article, and has disclosed no relevant affiliations beyond their academic appointment.
– ref. Word from The Hill: Christmas can't come too soon for Morrison – https://theconversation.com/word-from-the-hill-christmas-cant-come-too-soon-for-morrison-172413