Opinion by Najib Hedayat, courtesy of MakeLemonade.nz.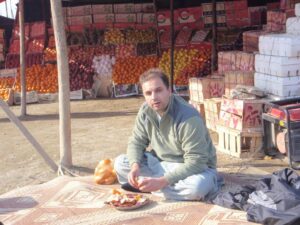 EDITOR'S NOTE: Najib Hedayat came to New Zealand as an Afghan teenage refugee, and later graduated with a master's commerce degree at the University of Canterbury. He completed much of his postgraduate thesis in Kabul, Afghanistan.
According to special inspector general for Afghanistan reconstruction (SIGAR), a unit created by the US Congress for overseeing Afghanistan's reconstruction effort, about $US144.98 billion was channelled to Afghanistan.
This was from the US, since 2002, to fund Afghan security forces, promote good governance and engage in counter-narcotics and anti-corruption effort. However, they did not build the capacity in Afghanistan to monitor and control those funds. Because the US officials directly benefited from corruption in the system.
Divisions within the government, lack of accountability in spending vast international assistance funds, caused widespread corruption in the system.
Only the elite came from Europe and the US and the warlords, within the previous government benefited from this corruption. This created distance between the ordinary Afghans and the government, opening doors for Taliban recruitment.
What is the problem for people in Kabul/Afghanistan now?
The Taliban government has announced national amnesty but there are numerous reports that armed men enter people houses at night-time and people are taken out and being assassinated.
The Taliban have announced that all previous government employees and students can go back to their jobs and schools. Considering Taliban's previous records, it is too early to judge if the situation will get back to normal again
What are some solutions?
There is no immediate solution, unless the international community hold Taliban accountable and make sure that pressures stay, until the Taliban show in action that they serve everyone in the country regardless of their previous affiliations, and ethnic backgrounds.
Why is the Taliban bad / good for Afghanistan?
After more than 40 years, Afghanistan might become peaceful, corruption might drop drastically as only one function with an iron fist controlling the country. However, Afghans also need democracy, diversity and freedom of speech and action. Life without freedom is meaningless.
If Taliban are involved in night-time assassinations and if they don't stop these crimes, Afghanistan will become a doomed nation and life in the country for liberal and educated people will become impossible, as it is now.
What are some likely outcomes?
If the Taliban follow through their promise of national amnesty, provide equal rights to all ethnic groups, allow people from all walks of life to participate equally in the government, education and business then the country can head to peace.
If the promise of national amnesty remains only on microphones of national and international media and on TV screens, and these night-time assassinations continue, the country might head back to another civil war and the country will become a depressive state to live in.
What should NZ / the government / Kiwis do?
It is fantastic that the New Zealand government has announced that they are bringing to New Zealand those who have been involved in supporting New Zealand armed forces in Afghanistan. The government should extend this fantastic humanitarian gesture to those Afghans whose family members are in grave danger.
Afghan-Kiwis and our communities in New Zealand are generous people, we can help in terms of travel costs and towards their re-settlement in New Zealand.
***
Note: Najib Hedayat, a University of Canterbury business postgraduate, former university business lecturer and advisor to the Ministry of Public Works, Kabul, Afghanistan. He is now settled near Christchurch with his family.
His life changed in the early 1990s when the warlords broke into Kabul, the capital of Afghanistan. During the factional fighting that followed many atrocities were committed and about 60,000 Kabulis were killed.
His civil service parents sent him to New Zealand, became an asylum seeker and was eventually accepted as a refugee in his new home.
"I chose to live with a Kiwi family to better understand the New Zealand culture. I learnt the New Zealand way of life and how to support myself in a country thousands of kilometres away from the protective arms of my parents," he says.
With the help of his host family and their family lawyer he succeeded in bringing bring his parents, brother and sister to Christchurch as well.
Doing his master's thesis in Kabul, with his wife and two young children he  became part of a movement which assisted the nation in taking on democracy.
He was advisor to the director-general and the chief executive of the Afghanistan Railway Authority and project manager of a $20 million project for the management, operation, maintenance and training of people involved in the Afghanistan rail line.
"During my stay in Kabul and in the course of my University of Canterbury research analysis I faced many problems such as no electricity. Billions of dollars of aid poured into Afghanistan but because of widespread corruption, Afghanistan still does not have good electricity generating plants.
"They import electricity from the neighbouring counties. Security was another challenge, suicide bombings and kidnappings were major worries.
"Every morning when I was leaving home, I was not sure if I would get back home alive. So, the above factors had put me under enormous mental pressure, but when I was thinking why I was in that country it was worth it."
***