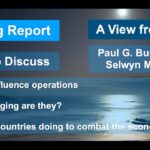 A View from Afar: In this week's podcast Selwyn Manning and Paul Buchanan debate: How this week, New Zealand's minister of foreign affairs, Nanaia Mahuta, delivered a significant speech detailing how this Labour-led Government defines its foreign policy.
BACKGROUND: In short, Mahuta anchored New Zealand within the Asia Pacific region as an independent Pacific Island state, with independence being the foundation of how it will engage with the outside world, and with multilateralism being the thread that knits this foreign policy together.
If we look back over the three years since 2017 when Jacinda Ardern first became Prime Minister, to 2020 when her Labour Party had a landslide election victory, we can see the incremental steps (albeit small) that transported this Government along this journey.
If we can define this trajectory, can we predict where will it lead? To true independence away from the hegemonic grip of global powers? Toward a true honest-broker-state that engages via multilateral relationships and bodies to play its part in global affairs?
Or is New Zealand Government setting itself up to fail in a role too serious to contemplate misfiring?
WE INVITE YOU TO PARTICIPATE WITH COMMENTS AND QUESTIONS IN THE RECORDING OF THIS PODCAST:
You can comment on this debate by clicking on one of these social media channels and interacting in the social media's comment area. Here are the links:
If you miss the LIVE Episode, you can see it as video-on-demand, and earlier episodes too, by checking out EveningReport.nz or, subscribe to the Evening Report podcast here.