By Rebecca Kuku in The National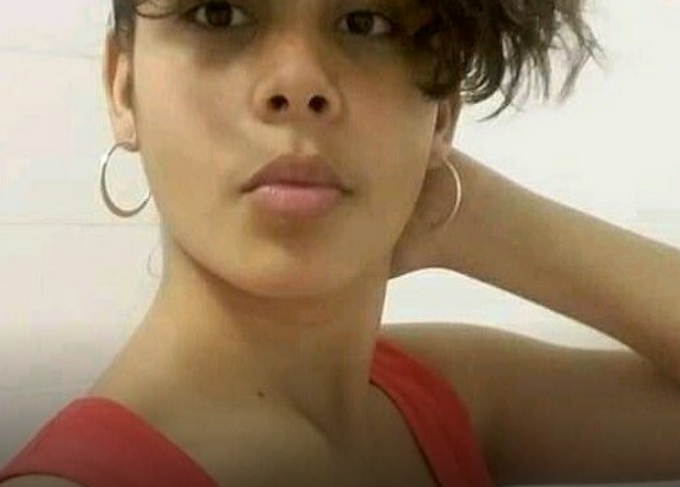 The battered body of young mother Jenelyn Kennedy lay in a morgue yesterday as relatives told of the repeated beatings she had been receiving in the past five years which had been reported to police.
Grandfather Kennedy Karava said Jenelyn had last week been subjected to another six days of beating.
She finally collapsed at the home she shared with her partner at Korobosea in Port Moresby early Tuesday morning.
Her partner was charged with wilful murder yesterday.
Karava said Jenelyn was only 15 and doing Grade Seven at the Eki Vaki Primary School when her father gave her a house in downtown to live in. She eloped with her partner in late 2015.
"We started looking for her. My son heard that they were living at 6-Mile. He lodged a complaint with the 6-Mile police station as she was under age," he said.
"But at the police station, the officer told [my son] to come back the next day. He released Jenelyn and the partner. The next day, my son and I went to the police station and waited untill afternoon. The police station commander referred us to the Sexual Offence Unit at the Boroko police station."
He said they were told to leave their contacts with police and that "they would get back to us".
Jenelyn and her partner disappeared in 2016.
"We went back a couple of times to the police station but they said the same thing: leave a number and will call you back," he said.
Last year, Jenelyn managed to run away from her partner and returned to her maternal family at the Murray Barracks – "with her two babies, a broken arm and a black eye".
Uncle Dickson Karava said the partner came and took her back, and "beat her up".
"Every time we tried to intervene, she would stop us, saying he had the money and connections and would just make her life worse."
Her children's babysitter, Racheal Ipang, said when she returned to her partner in October last year, "he was good to her for a week, then beat her up again".
Ipang said Jenelyn wasn't allowed to leave her room.
"Jenelyn sought help, went to the safe house at Ela Beach, at Kaugere, at Erima, but it was no use."
Ipang told of how last Thursday [June 18] he had assaulted her too before turning to Jenelyn again.
"We were inside the kids' room when I started hearing Jenelyn's muffled cries, the noise of chains and banging on the door.
"I was scared too. There were five men in the house too but they didn't intervene.
"He beat her from last week Thursday to Monday morning when he called for a doctor [named] to treat her at home."
She said after the doctor left, he beat her again.
"Her screams stopped at around 3am [Tuesday]. I believe that's when she passed away."
Journalist Rebecca Kuku has a special Facebook page called Becky's World where she discusses GBV issues.
Article by AsiaPacificReport.nz