Analysis by Dr Bryce Edwards.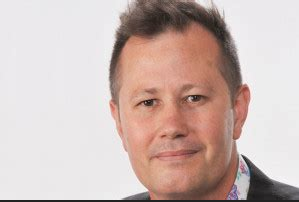 If tonight's 1News-Colmar Brunton poll result is anywhere near the 31% recorded in Monday's Newshub-Reid Research poll, Simon Bridges will surely be dog tucker when his caucus colleagues meet tomorrow to vote on the National Party leadership.
The momentum is with newcomer Todd Muller, who seems likely to be installed as leader, with Nikki Kaye as his deputy. There's still a chance of Bridges fighting off the challenge, but it's looking doubtful, as the tide in the party seems to have turned against him.
After all, his colleagues will be aware that even if they vote him back in as leader, this episode has further undermined his authority, making him a lame duck leader through to the election. The most likely way to bring unity to the party is with a change.
In the lead up to the crucial 1News-Colmar Brunton poll at 6pm, it's worth reiterating just how bad Monday night's poll was for National. It put the party on only 31% against Labour on 57%, and Bridges as preferred PM on 5%, against 60% for Ardern – see Tova O'Brien's Newshub-Reid Research Poll: Jacinda Ardern goes stratospheric, Simon Bridges is annihilated.
This poll had Newshub's political editor declaring Bridge's leadership of National as over – see: Politically Simon Bridges is a dead man walking. Tova O'Brien painted a picture of a National caucus that is highly disloyal and openly undermining him to journalists. She concluded Bridges' leadership is now "fatal", and "even if, by some miracle, Bridges does stay on, he does so as a lame duck leader whose MPs are openly ridiculing him to the media."
The focus on tonight's poll being the decider is, according to Gordon Campbell, "a fairly extreme example of poll-driven politics", and he wonders "what's the survival line? Is 35% good enough for a thumbs up, or bad enough for a thumbs down once you take the 'plus or minus three per cent margin of error' into consideration. The fact that the margin of error may end up saving a politician prone to making erroneous margin calls would be… ironic." – see: On The (lack Of) Alternatives To Simon Bridges.
Plenty of political commentators and journalists are reporting that the momentum within National is now with Muller. Veteran journalist Richard Harman reported today on Nationals' caucus, saying "Multiple sources have told Politik that there is a majority who want him out" and Harman says the odds are in favour of Muller taking over – see: How Bridges flushed out Muller. And he reveals that outgoing MP Amy Adams is "is reported to be reconsidering her retirement this election if Muller gets the leadership".
National Party insider Matthew Hooton has been putting a strong case in favour of Muller taking over from Bridges. You can listen to his interviews today with Mike Hosking (Matthew Hooton: Simon Bridges brought leadership challenge upon himself), and Kim Hill (Simon Bridges' tactics likely to lose him the leadership challenge – commentator).
Hooton believes Bridges will lose the leadership. He argues Bridges badly miscalculated yesterday by provoking Muller and Kaye to formally challenge him: "I think it was another example of the poor political judgement that has plagued his political leadership quite frankly… I think Simon Bridges' move yesterday was probably one of the most extraordinary acts of political harikari that we've seen."
He also argues that a Bridges win tomorrow would be terrible for the party, because he would have to then send Muller and Kaye to the back benches, making National even less attractive: "He cannot afford to lose Todd Muller and Nikki Kaye from his senior team, or else he will lose support from both farmers, provincial New Zealanders, and also urban liberals in Auckland." Hooton argues Muller's lack of profile won't prevent him doing well as leader in the run up to the election, as there would be intense interest in him.
I went on the AM Show this morning to talk about the Muller-Bridges contest, and said this about Bridges: "The argument against him is he's putting off potential National voters at the moment – it doesn't matter if Todd Muller isn't that well-known, it doesn't matter if he doesn't win over voters – at least he's not putting off voters and the National brand itself is going to do the heavy lifting" – see Dan Satherley's 'At least he's not putting off voters': How Todd Muller's anonymity could help National.
The same report quotes Massey University political scientist Richard Shaw saying that four months is "plenty of time" for the public to get to know Muller as party leader before polling day. He says: "There will be a significant number of people who are unhappy with the tone and tenor of Bridges' leadership, but who are, at heart, National Party voters."
Ben Thomas, another National Party insider, has written an account today which also heavily favours Muller taking over – see: The National Party coup has gone public. Can Simon Bridges cling on?
He argues that Muller is less gaffe-prone than Bridges and better placed for the important task of the major economic-political debate the country will have in the lead-up to the election: "After the euphoria of a public health triumph over the first wave of Covid-19, the country is now headed for a painful economic contraction and unemployment at, best case scenario, a 30-year high. The question is whether that bounce will be aided or hindered by Bridges, and whether it can get the party close to victory. The hair gaffe reinforced snowballing doubts: about whether he is simply incapable of talking to the electorate in a way that doesn't harm National more than it helps."
Muller's leadership campaign also seems to be well advanced, with Tova O'Brien reporting today that the up-and-coming MP has spent many months – and a large dollop of taxpayer funding – travelling around electorates, no doubt working on shoring up caucus support – see: MPs expenses appear to show Todd Muller has been campaigning for months to roll Simon Bridges.
Although Muller's caucus backers haven't been very visible yet, he does have the public backing of his former boss, from when he worked as a Beehive staffer – see RNZ's Former PM Jim Bolger backs Todd Muller for next National leader.
The role of ideology
How would the National Party change under Muller and Kaye? On the AM Show, I stated: "Certainly Todd Muller and Nikki Kaye are more liberal than Bridges and Bennett, and that's the pitch they're making – that Bridges is taking the party too far to the right". On the same programme, Richard Harman argued that the new leadership "would appeal to more swing voters than Bridges, whom might have taken the party too far to the right". But he "dismissed suggestions Muller and Kaye's more liberal views – particularly on the environment – might struggle to differentiate them from Labour and the Greens."
Harman also wrote today on his Politik website that Muller "is the 'Mr Nice Guy' of the National caucus and though he is virtually unknown in urban New Zealand, he has a big following in provincial and rural New Zealand. Whereas Bridges comes from the right of the party, Muller is a centrist with an aversion to hardline doctrinaire politics."
Writing earlier in the week, Harman painted a picture of Muller and Kaye as being politically differentiated from Bridges and Bennett: "Though Muller is a social conservative on some moral issues and has voted in the same side as Bridges on conscience votes, he is generally identified within the party as a liberal and is close to the party's leading liberal, Nikki Kaye. She is a potential deputy under Muller. Bridges is a social conservative and enjoys the support of the party's conservative Christians who were identified by Amy Adams during the abortion law reform debate. Muller has a deep base within the rural and provincial parts of the party – but is hardly known in urban New Zealand. In recent weeks he has been subtly, but none the less, clearly, distinguishing himself from Bridges" – see: Can Bridges survive?
According to Chris Trotter, Muller and Kaye's leadership might "signal National's return to a kinder, gentler conservatism", and he argues that "Beating Jacinda's 'Kindness' will require of the Right a credible presentation of 'Kindness+'" – see: Does National still need a street-fighting man?
Trotter poses this question to the National caucus: "The question to be answered now is whether or not the 27 months under Bridges/Bennett have convinced enough of National's hard-liners that dirty street-fighting is not going to win them back the treasury benches. If the polls have sufficiently spooked them, then they may be persuaded to reluctantly shuffle left."
In contrast, Stuff's Luke Malpass and Henry Cooke challenge the notion that ideology plays any part in the leadership considerations, arguing, "This is not about principle, it is about who can win" – see: Simon Bridges vs Todd Muller: It's all about the big W for National.
They argue an ideological framing of the debate suits Bridges and Bennett: "Camp Bridges would prefer that this is seen as a fight between the right and left of the party, with Muller and socially liberal Kaye firmly on the left. If this framing is successful it will help Bridges greatly – National has fewer centrists in caucus than it once did. But Camp Muller disagrees, arguing that the Muller/Kaye ticket would take the party back to some of the unity enjoyed under John Key and Bill English."
A change of leadership is unlikely to bring great change in National: "In fact, the race is based so heavily on political expediency that key questions hang in the air. Will the party actually have different policies?"
The Momentum against Bridges
Simon Bridges' leadership has been pronounced dead numerous times over the last two years, and last month former National Party activist Liam Hehir argued it's a mistake to write him off easily – see: The many deaths of Simon Bridges.
Hehir was correct then, with rumours in April leading to no change. But are things different now? Certainly, commentators and political journalists have hardened even further against Bridges' chances of survival. Following on from the Newshub poll, Herald political editor Audrey Young seemed convinced that he is finally on the way out: "Once Bridges is convinced he has lost the confidence of his caucus he will either go gracefully, or go down fighting, but either way he seems set to go soon" – see: Can Simon Bridges tough it out as National Party leader? (paywalled).
Young argues that although a case can be made that polls jump around a bit, and that a messy leadership change might make things worse, "Polls as bad as this so close to an election tend to have a compounding effect. It is harder to recover from a tail spin the closer you are to an election." She predicted that if the 1News-Colmar Brunton poll is bad, "Bridges will be toast."
Another major difference with previous rumours of discontent is the formal leadership vote.
Claire Trevett reports "a number of MPs have told the Herald that Bridges' performance is constantly raised with them when they are out and about – and not in a good way" – see: National Party leader Simon Bridges expected to face no-confidence vote, how the week will shake down.
This article also reports National MPs speaking about the extent of the electoral problems with Bridges: What's more, MPs believe that Bridges is pushing the National vote down: "Ominously, National MPs have started talking about the 'Bridges effect' and trying to calculate how much of a factor Bridges will be on the party's chances. One estimated he was costing at least five percentage points in the polls."
Similarly, Henry Cooke reports what National MPs are telling him – for example, one MP says "the public was actively hostile to Bridges' being the person bringing National's message to them" – see: National leader Simon Bridges expected to face no confidence vote next week. He also reports that Bridges could yet be saved by tonight's poll: "Some are waiting to see the result of a rumoured 1 News/Colmar Brunton poll expected later this week."
For more on what Bridges' colleagues are saying about him, as well as Newshub's survey of how voters describe the National leader, see Tova O'Brien's National MPs doing the numbers to roll Simon Bridges as Newshub poll shows what Kiwis think of him.
National MPs are apparently also trying to calculate who might survive the election – see Jason Walls' Who's in, who's out? What a damning poll means for National MPs while the party is at 30 per cent (paywalled).
A September result, along the lines of the Newshub poll, would be devastating according to Stuff political editor Luke Malpass: "Under these numbers, at least 16 National MPs would lose their seats. That's almost a third of the National Party caucus who will wake up bleary-eyed and staring out the window at a pretty bleak jobs market on Sunday, September 20. It is also most of the party's parliamentary diversity gone: the Nats would go back to very much looking like a pale, male and stale party, an image it spent the Key/English years trying to shed" – see: New poll puts Bridges near the death spiral.
Malpass also thinks tonight's poll will be vital in determining Bridges' fate: "Another poll like this and Simon Bridges' leadership will almost certainly become terminal."
Newsroom's political editor, Sam Sachdeva, is also doubtful that Bridges can survive, saying "it now seems the end may be truly nigh" – see: Bridges set for moment of truth as National MPs sharpen knives. He says "the case for change may be less about a shiny new leader lifting National up, and more about stopping the incumbent from holding them down."
The dangers of messiness
One of the main factors that could yet save Bridges is fear that a messy leadership change could make things much worse for National. Sam Sachdeva points this out yesterday: "A change of leadership would not be without risk, with the possibility the party is seen as indulging in self-indulgent navel gazing at a time of national crisis. A contested race could also highlight the factions within National that mostly stayed beneath the surface during its nine years in government, setting more liberal MPs against their conservative Christian colleagues."
Similarly, Henry Cooke quotes a National MP saying "The more you focus on internal ructions the more the country thinks you're not talking about them".
For this reason, many commentators advise that National need to have a clean transition. Claire Trevett says: "The dream scenario would be for Bridges to step down and caucus to anoint another quickly without a contest."
She also emphasises that the caucus is split on liberal-conservative lines: "the caucus is split especially the liberal wing such as Nikki Kaye, Nicola Willis, and Chris Bishop who back Muller – and the Christian conservatives who are more likely to back Bridges or Collins."
Some of this messiness can also be seen in one of Bridges' supporters in caucus fighting back anonymously, criticising the dissenting MPs for breaking the unity of the party – see Collette Devlin and Henry Cooke's National leader Simon Bridges expected to face no confidence vote next week.
The National MP is quoted saying: "If you have a problem go into Simon's office and speak up, or speak up in caucus" and "They're great MPs, but skulking around behind the curtains is not the way to do it."
According to this report, the MP emphasised the ideological split in the party: "The MP backing Bridges said the fight appeared to be boiling down to a battle between the right and left of the party, given Kaye is known for her socially liberal views and Muller pushed the party to the centre on climate change." Furthermore, "The MP said Muller was a 'pale stale male' and would not have any chance of taking on the leadership after the election as either Bridges would win and be prime minister or would resign and be replaced by newcomer Chris Luxon."
Just back Bridges or sack him. This is essentially the advice of David Farrar who doesn't advocate for any particular candidate for leader, but simply says: "My only advice to National is to not let things fester. Either confirm the leadership or change the leadership in short order" – see: National's leadership.
In contrast, broadcaster Mike Hosking tells National to settle down, and essentially retain Bridges as leader, in the knowledge that the latest polls will eventually turn around – see: 'Panic is a weak man's game'. He argues that as the electorate focuses more on the state of the economy, Bridges and National will bounce back: "the end goal is September, not May. Like all elections, they are fought on back-pocket issues like jobs, money, security, health and happiness. The contest has barely begun. Holding your nerve is a skill."
And Hosking is joined by leftwing blogger Martyn Bradbury, who says: "if you think replacing him in a tsunami of selfish fear will lift your polling, you are not only utterly wrong strategically, you are devoid of any actual courage to be in politics. Replacing Bridges this close to the election won't save National from 30%, it will guarantee they plunge lower" – see: Fight your corner Simon Bridges – the madness of National rolling a leader 4 months from the election.
Commentator Gordon Campbell writes today about the dilemma facing the National caucus – see: On National's day of reckoning. He concludes that there are potentially interesting parallels with Labour after the resignation of Helen Clark: "Bridges is looking remarkably like Phil Goff circa 2011: a middleweight battler following in the wake of former party heavyweights and facing a charismatic Prime Minister at the outset of their reign. Goff was replaced by a decent bloke (David Shearer = Todd Muller) out of his depth. In turn the decent bloke got rolled by someone who then failed abjectly to live up to party expectations and to his own hype. Yes, if history repeats, Christopher Luxon could turn out to be the centre-right's equivalent of David Cunliffe. Yikes. Worth keeping in mind. Muller could be a safer bet. Too bad that currently, only his friends and relations have ever heard of him. But maybe…. that could be Muller's big selling point. Vote for the blank slate guy who can be whatever the centre-right wants him to be."
Finally, for the case against Muller, see Damien Grant's blistering analysis: Todd Muller: The uninteresting middle manager lacking charm and zing.