Editor's Note: Here below is a list of the main issues currently under discussion in New Zealand and links to media coverage.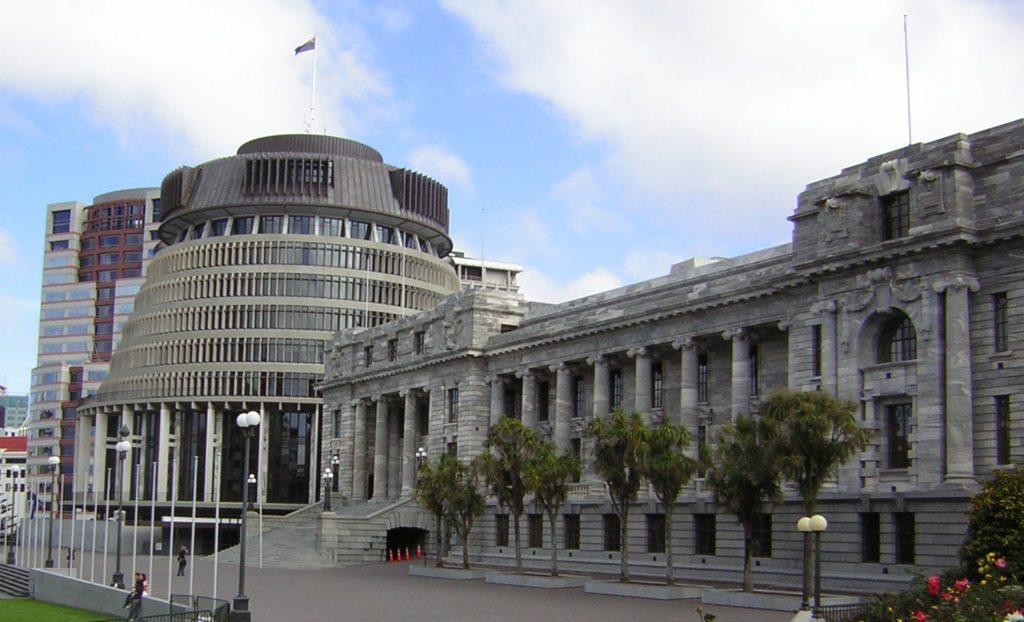 Today's content
Government documents on Covid-19 response released
Derek Cheng (Herald): The gagging order from Jacinda Ardern's office – cynical, arrogant and unnecessary
Tim Watkins (Pundit): Gagging Order Is Double Dumb: Disrespecting Public Sacrifice & Damaging Brand Ardern
Tracy Watkins (Stuff): Are these the first signs of third term arrogance from a first term government?
Thomas Manch (Stuff): Beehive scrambled to contain email telling ministers to 'dismiss' questions about Covid-19 response
Tova O'Brien and Jenna Lynch (Newshub): Leak: Jacinda Ardern gags ministers on discussing COVID-19 response
Craig McCullough (RNZ): Ministers told to 'dismiss' interviews on Covid-19 documents – leaked memo
Martyn Bradbury (Daily Blog): Winners & Losers from Legal challenges & Fridays Data Dump & Leak
—————
RNZ: Govt releases Covid-19 documents: The key takeaways
Jason Walls and Derek Cheng (Herald): Government dumps thousands of pages of official Covid papers
Jason Walls (Herald): Thousands of pages of previously secret Covid 19 documents made public
Newshub: What you need to know from Government's mega COVID-19 document dump
Amelia Wade (Herald): Why New Zealand had to go into lockdown
Amelia Wade (Herald): The 'most significant impact on human rights in living memory'
Nicholas Jones (Herald): Border closure advice predicted economic carnage without 'exit plan' to end isolation
Matt Nippert (Herald): Airlines and foreign governments given only one hour's notice of dramatic decision to effectively close borders
Derek Cheng (Herald): Document dump shows Government was 'flying blind' over if patients were isolating
Hamish Rutherford (Herald): Govt removed wage subsidy test despite warnings that strong companies would take it
Katie Scotcher (RNZ): Alert levels two and three could be in place for 'moderate amount of time'
Nicholas Jones (Herald): Over 11,000 Kiwis in 'high and moderate-risk' countries as repatriation flight spend revealed
Jessica Mutch McKay (1News): Cost of repatriating Kiwis due to Covid-19 upheaval could cost taxpayers $14 million
Claire Trevett (Herald): Uni students dropping out to go on the dole after one week in lockdown
Dubby Henry and Claire Trevett (Herald): Cabinet papers show scramble to get laptops, modems to disadvantaged students
Richard Harman (Politik): Ministry says no to Chinese students because they could mean extra work
Natalie Akoorie (Herald): Benefits got $72.4m increase in urgent MSD changes to cope with Covid-19
Herald: Document dump shows officials shot down GST plan to help businesses
Kristin Hall (1News): Officials recommended allowing takeaway deliveries, liquor stores and butchers to operate under Level 4 lockdown
Amelia Wade (Herald): Government rejected advice to keep liquor stores open during lockdown
Katie Scotcher (RNZ): Royal Commission investigating Christchurch mosque attacks needed extension despite lockdown
—————
1News: David Clark rejects accusations of Government arrogance following gag order on Ministers after Covid-19 document dump
Dan Satherley (Newshub): James Shaw defends gag on ministers talking about COVID-19 documents
RNZ: Government need to explain response after documents released – National
Scott Palmer (Newshub): National scathing of Government's COVID-19 document dump and gag order
Welfare, inequality
Cat MacLennan (Democracy Project): We Are Beneficiaries
Glen Scanlon (RNZ): Costly legal action may await over mishandling of redundancy issue
Glen Scanlon (RNZ): Work and Income wrong on benefits and redundancies for decades
Glen Scanlon (RNZ): Pilots ask for tax relief to help those who have lost jobs
Martyn Bradbury (Daily Blog): WINZ cruelty vs MSD malice vs Housing NZ meth hysteria vs Corrections spite: what's worse, what's the same?
Martyn Bradbury (Daily Blog): More evidence of the toxic WINZ culture & why Jacinda must act now
Isaac Davison (Herald): Benefit numbers soar as pandemic hits New Zealand economy hard
Amber-Leigh Woolf (Stuff): Coronavirus has polarised those most vulnerable in society, experts say
Kirsty Johnson (Herald): The new jobless, Penrose worker hears via Zoom
Brittany Keogh (Stuff): 50pc more youth on unemployment benefit, more job losses predicted
David Farrar: TOP's UBI
Government, rebuilding NZ
Duncan Greive (Spinoff): A masterclass in mass communication – and control
Danielle van Dalen (Stuff): People need 'active trust, not blind faith' in Covid-19 measures 
Keith Woodford (Interest): Covid-19 illustrates the difficulties society has in dealing with uncertainties and the stresses this creates
Geoffrey Palmer (Spinoff): Hallelujah! New Zealand government works
Christine Rose (Daily Blog): The two Jacinda's and hoping for a radicalism befitting our age
Simon Wilson (Herald): The day of the hugs (paywalled)
Rachel Sadler (Newshub): Kiwis encourage others to elect their own 'Jacindas' instead of wanting to move to New Zealand
Liam Hehir (Pundit): How New Zealand Saved The World
Carmen Parahi (Stuff): Five Māori leaders on what Covid-19 has changed
RNZ: Māori seek ideas on Aotearoa's future after pandemic
Level 2 decision
Toby Manhire (Spinoff): Decision day: When will New Zealand move to alert level two?
Jason Walls (Herald): Cabinet meets to decide if New Zealand is ready for alert level 2
Gordon Campbell: On one of the shadows over Level Two
Derek Cheng (Herald): Jacinda Ardern's big call tomorrow – ready for alert level 2?
RNZ: Decision looms on moving to alert level two
Michael Daly (Stuff): Monday 'too soon' to decide Covid-19 alert level drop
1News: Siouxsie Wiles says New Zealand could use 'another week or two' at Level 3
Emma Cropper (Newshub): Epidemiologist says New Zealand isn't ready for COVID-19 alert level 2
Dan Satherley (Newshub): Life in NZ could be 'back to normal' by Christmas – expert
Michael Daly (Stuff): Expert says it may be a decade before NZ can stop isolating arrivals
Farah Hancock (Newsroom): Are we ready for Level 2?
Brittney Deguara (Stuff): Arguments for and against moving to alert level 2 next week
Stuff: A new level of freedom and confusion
Dubby Henry (Herald): Latest case arrived in New Zealand over two weeks ago
Herald: Popping bubbles: Almost 500 breaches reported to police – are we ready for level 2?
1News: Over 1000 breaches in fortnight of Alert Level 3 restrictions, including 50 over 24 hours this weekend
Bonnie Flaws (Stuff): Jacinda Ardern's 'unhelpful' talk of an 'alert level 2.5' stresses 'desperate' businesses
Scott Palmer (Newshub): David Seymour says Government 'must not hesitate' moving to alert level 2
Vita Molyneux (Newshub): Thousands of jobs at risk if shops don't open soon, says National MP Nikki Kaye
Lockdown legality
Andrew Geddis (Pundit): The Lockdown And The Law – Where Are We Now?
John Hopkins (Stuff): Law, luck and legitimacy
Kris Gledhill (The Conversation): Was New Zealand's coronavirus lockdown legal? One week might make all the difference
Thomas Manch (Stuff): Government escalates stoush over lockdown legal advice, refers National leader Simon Bridges to the privileges committee
Jane Patterson (RNZ): David Parker hits back after Bridges questions legality of lockdown
Dan Satherley (Newshub): Rights lawyer backs Govt over lockdown legality fight
Sam Hurley (Herald): Attorney-General says 'there is no gap' in response to questions over lockdown legality
Stuff: Lockdown legality case can't leapfrog High Court
Barry Soper (Newstalk ZB): Police response raises more questions about whether lockdown was legally enforceable
Sam Hurley (Herald): Duo who sued PM now ask for judicial review of Govt's pandemic decisions
Economy
John Armstrong (1News): Ardern and company have barely reached base camp in dealing with Covid-19 economic upheaval
Audrey Young (Herald): Jacinda Ardern's AAA minister oversees a Budget like no other (paywalled)
Liam Dann (Herald): This week one of biggest in NZ's economic history (paywalled)
Liam Dann (Herald): Grant Robertson faces epic timing dilemma (paywalled)
Brian Easton (Pundit): Distribution And The Budget
Ilan Noy (The Conversation): Past pandemics show how coronavirus budgets can drive faster economic recovery
Peter Wilson (RNZ): Week in politics: A bad news Budget like no other
Luke Malpass (Stuff): Reckoning with recession, Grant Robertson weighs up Budget 2020
Paul Goldsmith (Herald): If I were National Govt Finance Minister (paywalled)
Steven Walton (Stuff): Here's the data that shows Covid-19's impact in New Zealand
John Minto (Daily Blog): "We have put them on ice" – the climate crisis, child poverty, mental wellbeing & lifting Maori/Pacific incomes
Susan Edmunds (Stuff): Economists' wishlist: Training, investment and growth
David Slack (Interest): A brief history of economic self-sufficiency in New Zealand
Rod Oram (Newsroom): We need more global co-operation, not less
Jenée Tibshraeny (Interest): Bazookas out, money printers fired up!
Bryce Wilkinson (Stuff): Government must choose between prudent debt levels and a 'borrow and hope' approach
Josephine Franks, Amy Ridout and Rahul Bhattarai (Stuff): After the lockdown, the recovery budget – but can it save your job or your home?
Dan Satherley (Newshub): Greens say future generations will pay for today's spending, so spend it on them
1News: Simon Bridges says Kiwis need to return to work to avoid 'deepest recession in a generation'
Zane Small (Newshub):Simon Bridges questions COVID-19 'economic management' as tens of thousands join benefit queue
Banks
Tom Pullar-Strecker (Stuff): Have the banks let us down? 
Rob Stock (Stuff): Billion dollar cash jump indicates stockpiling by nervous households
Tom Pullar-Strecker (Stuff): Only $23m of loans approved under '$6.25b' government scheme
Employment
RNZ: Courier contractor ruling could open way for action against other employers
1News: Courier contractor employment case a 'human rights issue', lawyers say
Andrew Barnes (Stuff): Flexible working can be a tangible benefit from the Covid-19 crisis
Migrant workers
Irra Lee (1News): Pandemic a chance to re-think NZ's reliance on migrant workers, and their treatment
Blair Ensor and Sam Sherwood (Stuff): Canterbury liquor baron's licence under scrutiny
Amelia Wade (Herald): Migrant exploitation could be rife, Epidemic Response Committee hears
1News: About 1000 migrants on work visas have been allowed to switch employers during the lockdown
Donna-Lee Biddle (Stuff): Calls for Government to support migrant workers left in visa 'limbo' after losing jobs
Wage subsidy, business
Victoria Young (BusinessDesk): Why the law firms are handing back wage subsidies
Heather du Plessis Allan (Herald): Wage subsidy package is worthwhile spending (paywalled)
Nicholas Jones (Herald): Business insolvencies to surge as wage subsidy runs dry
Susan Edmunds (Stuff): Working over-65s could stand aside to ease unemployment, economist says
Mark Quinlivan (Newshub): Unemployment could be eased if employed over-65s retire – economist
Contact tracing, testing
1News: All recommendations from Covid-19 contact tracing audit implemented but tracing app faces delay
Jamie Ensor and Conor Whitten (Newshub): Government reveals progress on contract tracing recommendations, phone app coming 'very soon'
Thomas Manch (Stuff):Criticised tracing system now 'well placed', Health Minister says
1News: Tech expert frustrated by Government's lack of 'engagement' with private sector around Covid-19 tracing app
Melanie Earley (Stuff): Auckland expert says antibody Covid-19 testing needed in level 2
Leigh-Marama McLachlan (RNZ): Surge in Māori testing but some district health boards lagging behind
1News: Dr Ashley Bloomfield says Government's Covid-19 testing regime is strong enough for Level 2
Libby Wilson (Stuff): Testing goes to remote spots to assess Covid-19 spread
Foreign affairs, WHO
Nicholas Jones (Herald): 200,000 Kiwis in Australia with no social security support
Hannah Kronast (Newshub): Grant Robertson avoids confirming NZ backing Taiwan for role at WHO
Newstalk ZB: Business leader warns against antagonising China over Taiwan dispute
1News: World Health Organisation praises New Zealand for its 'very systematic' response to Covid-19 pandemic
Zane Small (Newshub): Jami-Lee Ross urges Winston Peters to join Australia and ask China 'the hard questions' on COVID-19
Heather du Plessis Allan (Newstalk ZB): Winston Peters is playing a dangerous game with China
Dominic Godfrey (RNZ): NZ Speaker wants better appreciation of Pacific
Trans-Tasman or Asia-Pacific bubble
Philip Matthews (Stuff): How could a trans-Tasman or Asia-Pacific economic bubble work
Patrick Smellie (BusinessDesk): Transtasman bubble possible as early as July
Bruce Munro (ODT): Asia-Pacific bubble 'big prize' for NZ
Katie Kenny and Amanda Cropp (Stuff): Beyond travel, what will a trans-Tasman bubble mean for NZ's economy?
Local government
Todd Niall (Stuff):It's time to 'be kind' to Auckland Council contractor cleaners
Tom Hunt (Stuff): $100,000-a-day down the drain but Wellington's books 'strong'
Rachel Thomas (RNZ): Wellington Water calls on council to relax performance targets
Tina Law (Press): No rates increase will have an 'enormous impact' on Christchurch
Lois Williams: West Coast DHB 'spending more than budgeted for'
Dominic Harris (Press): Coronavirus could leave $34m hole in Christchurch council finances
RNZ: Plea for government to endorse Northland infrastructure projects in Budget
Janine Rankin (Manawatū Standard): Rates rise of 4.4 per cent slammed as out of touch
Budget: Funding for Pharmac, domestic violence refuges, helplines 
Kate Nicol-Williams (1News): Government funding boost for Pharmac announced, but it doesn't go far enough for some cancer sufferers
Thomas Manch (Stuff): Government to pump $160m into Pharmac to secure medicine supply
Jason Walls (Herald): Health Minister David Clark announces more medicines, vaccines in $160m Pharmac Budget boost
Lana Andelane (Newshub): New funding takes Pharmac's medicines budget to record $1.045b for 2020/21
RNZ: Govt to boost pharmaceutical funding by $160m
Scott Palmer (Newshub): National blasts Government's Pharmac funding increase
Stuff: Domestic violence refuges and helplines to receive further funding as Government announces $183 million Budget spend
Rachel Sadler (Newshub): Family violence services to receive nearly $203m in funding
RNZ: $200m boost in funding to reduce family violence, elder abuse
Health
Michael Morrah (Newshub): Waitemata DHB defends mask access and bullying allegations
Sarah Dalton (Stuff): Now more than ever we need a budget which values the health of New Zealanders
Pauline Norris (ODT): Gaps in the system
Marty Sharpe (Stuff): Worst case would have seen 4000 people needing NZ's 868 ventilators
Nicholas Jones (Herald): Māori and Pacific patients could be prioritised for electives by greater Auckland and Northland DHBs
Nikki Mandow (Newsroom): Surgical mask mess: A tale of two tables
1News: Mental health sector boosted by $3.5 million Government investment
Matthew Tso (Stuff): Health workers fear violence as police deliver more people to hospital emergency department
Dale Husband (E-Tangata): Rawiri McKree Jansen: Speaking out on Māori health
Checkpoints
David Fisher (Herald): Anarchy or lifesavers? Face-to-face at the Covid roadblocks (paywalled)
Max Harris and David V Williams (Spinoff): Community checkpoints are an important and lawful part of NZ's Covid response
1News: Far North Māori who set up road checkpoints to stop Covid-19 spread now carrying out patrols with police
RNZ: Taranaki iwi end checkpoints after 'high level' of inter-regional travel
1News: Iwi-led Taranaki checkpoints to be removed
Denise Piper (Stuff): Controversial iwi checkpoints to end at alert level 2
Applications for exemption from managed isolation
Cherie Howie (Herald): Ministry of Health mandatory isolation review too late for one applicant
1News: Five applications for exemption from managed isolation approved on review after being denied previously
Dan Satherley (Newshub):Judith Collins slams 'appalling' decisions to stop the dying being comforted by loved ones
Anan Zaki (RNZ): NZer in quarantine appeals to government compassion to see dying wife
Cherie Howie (Herald): Ministry of Health review overturns some rejected isolation exemption requests
Robin Martin (RNZ): Month in quarantine bars Brisbane-based man's bid to see dying mum
Education
Simon Collins (Herald): Many parents won't send their kids back to school in level 2
Zac Fleming (Newshub): Leaked survey shows more than a third of secondary school teachers don't want to go back to work under alert level 2
Kaitlin Ruddock (1News): Teachers brace for 'frustrating' time at Level 2 after students work during school hours
John Weekes, Bevan Hurley and Blair Ensor (Stuff): Auckland Grammar kicks out 11 students for drug offences during 150th anniversary year
Andre Chumko (Stuff): Ministry connects 18,000 households to internet, but many still without
—————
Guy Trafford (Interest): Breaching our border security to  'save' the tertiary education sector is stupid
RNZ: University has plans for bringing back international students
Kristin Hall (1News): Charges and communication bungles at universities and polytechnics continue over student accommodation
Catrin Owen (Stuff): Auckland University students will have grades scaled up
1News: Auckland University students to have marks scaled up due to Covid-19 disruptions
Lee Kenny (Stuff): Uni students can return to halls at level 2 but must stay 1m apart
ODT: Otago Polytechnic prepares for Level 2
James Baker (Stuff): New Zealand trades training not prepared for coming recession
Tourism
Miriama Kamo (Marae): 'Good luck' – Tourism Minister's blunt message to anyone wanting to set up new business
Chris Trotter (Daily Blog): A Creative Solution To Tourism's Demise
Emma Dangerfield, Joanne Carroll, Johanna Mckenzie-Mclean (Stuff): Can level 2 save South Island's tourist gems?
Amanda Cropp (Stuff): Tourism minister warns high prices could dampen domestic travel
RNZ: 'Resilient crowd': Tourism town eager to welcome more NZ visitors
1News: Kiwi tourism operators claim Australian counterparts are better off
Transport
1News: Government placing trust in airlines to implement safe physical distancing when domestic flights resume
Herald: Air New Zealand cancels domestic flights over May, June ahead of level 2
1News: Air New Zealand announces Alert Level 2 domestic flights
RNZ: Air New Zealand to resume flights to most domestic airports in alert level 2
1News: Air New Zealand keen to keep domestic fares affordable despite losses
Aaron van Delden: Shane Jones backs KiwiRail's dismissal of Gisborne train link
Environment
Mike Joy (Newsroom): NZ's polluted waterways threaten our health
Marcus Anselm: Too early to make RMA calls – councils
David Williams (Newsroom): Court's cryptic move to protect rare plant
Louise Ternouth (RNZ): Increase in bird life during lockdown may be lost once people return
Choe Ranford (RNZ): Coronavirus lockdown improves air pollution in Blenheim
Philip Hulme (Stuff): Covid-19 proves better NZ biosecurity possible
Dan Satherley (Newshub): Auckland's water levels lower than before 1990s drought
1News: Stark effects of drought on Hawke's Bay revealed in photographs from space
Sean Hogan (1News): Hawke's Bay farmers desperate as serious drought is overshadowed by Covid-19 crisis
Irra Lee (1News): School climate strikers to shift action online amid Covid-19 restrictions
Primary industries
1News: Forestry workers who've lost jobs amid pandemic redeployed for conservation projects
RNZ: Government pulls forward biosecurity, conservation projects to provide work
Housing
1News: Home buyers urged to be cautious as banks set interest rates below three per cent for first time
Gareth Hughes and Marama Davidson (Newshub): Upgrade homes to create new jobs
RNZ: Construction starts up again at public housing work sites
Media
Colin Peacock (RNZ): Mediawatch: Radio 'roadblock' interview sparks racism complaints
Hayden Donnell (RNZ): Mediawatch:  Rogue suicide claim goes viral
Hayden Donnell (RNZ): Mediawatch: The forgotten media crisis
Cannabis
Emma Clark (Newshub): Cannabis referendum explained: What Kiwis will vote for or against
Michelle Dickinson (Herald): How will we measure cannabis intoxication if legalised? (paywalled)
Emma Clark (Newshub): I have fibromyalgia. This is why I need cannabis to be legalised
Justice, corrections
Joy Reid (1News): Questions raised after 14-year-old girl spends days in police cell during lockdown
Mike Munro (Newsroom): Bringing justice to injustice
Kurt Bayer (Herald): Ashburton Winz gunman Russell Tully threatens legal action to move prisons
Bill Birch biography
Tracy Watkins (Stuff): Blast from the past: The man behind "think big" talks about crisis, climate change and covid
Brad Tattersfield (Stuff): Book extract: Bill Birch, Minister of Everything
Other
1News: Serious Fraud Office warns criminals will start to target Covid-19 relief schemes
Herald: Winston Peters responds to Simon Bridges' 'my sweetheart' comment
Andrew Gunn (Stuff): National hires big name to reboot ailing franchise
Collette Devlin (Stuff): Opposition attacks work on prisoner voting law change during Covid-19 lockdown
Moana Maniapoto (E-Tangata): Atareta Poananga: Elegant and unflinching
1News: Auckland neighbourhood bands together to create world-first safety device to detect Covid-19 in vulnerable communities
Audrey Malone (1News): Dubai World Expo delay to cost New Zealand taxpayers
Steve Elers (Stuff): Push to restrict alcohol to all Kiwis during lockdown social-engineering at its dumbest
Dan Taipua (Spinoff): Empire and rebellion: What Taika Waititi directing Star Wars means for Māori
Eleisha Foon (RNZ): Anti-freedom camping petition withdrawn after violent threats
RNZ: Four flights will allow stranded residents to return to Samoa
1News: Nearly 150 Kiwis stuck in South Africa after repatriation flights cancelled
RNZ: Oil demand dries up, backlog of tankers at Marsden Point
Josie Adams (Spinoff): Young Act members accused of 'pack behaviour' amid sexual harassment claims
Jamie Ensor (Newshub): Police 105 number turns one: How new line is 'absolutely' helping cops
Peter Ashworth (ODT): Sir Michael Cullen's legacy shows insight and prudence can change society
Anuja Nadkarni (Stuff): Courier company facing 5 day backlog wants anyone with a car to deliver
Rachel Thomas (RNZ): Food businesses struggle with delivery efficiency