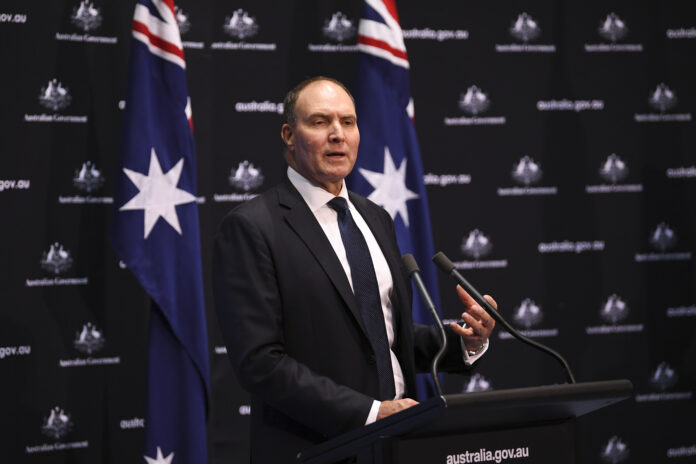 Source: The Conversation (Au and NZ) – By Michelle Grattan, Professorial Fellow, University of Canberra
Nev Power, former head of "Twiggy" Forrest's Fortescue Metals Group, is now the Chairman of the government's National COVID-19 Coordination Commission.
The commission, set up by Scott Morrison in March, is working on mitigating the effects of the virus on jobs and businesses, and exploring opportunities to help get the country moving again in the post-virus future.
This week the national cabinet was briefed on its preparations for the COVID-safe workplaces.
It is also looking towards the big ideas.
With many calling for reform, Power advocates "tax benefits to companies that invest here in Australia".
"If there are opportunities to incentivise companies to do that, and to accelerate that process, I think that would be very positive.
"This would be some form of investment allowance, or investment tax concessions that reward companies for investing directly in Australia rather than across-the-board tax reductions for those companies."
Power sees a longer-term role for the national cabinet: "I think the national cabinet has been very successful and the results speak for themselves… I believe that there's a great opportunity to keep it in place to help us accelerate the economy and to put through all of the changes that we need to make sure the economy comes back as quickly as possible."
Additional audio
A List of Ways to Die, Lee Rosevere, from Free Music Archive.
Image:
Lukas Coch/AAP
– ref. Politics with Michelle Grattan: Nev Power on the role of business in a post-coronavirus world – https://theconversation.com/politics-with-michelle-grattan-nev-power-on-the-role-of-business-in-a-post-coronavirus-world-138013