Editor's Note: Here below is a list of the main issues currently under discussion in New Zealand and links to media coverage.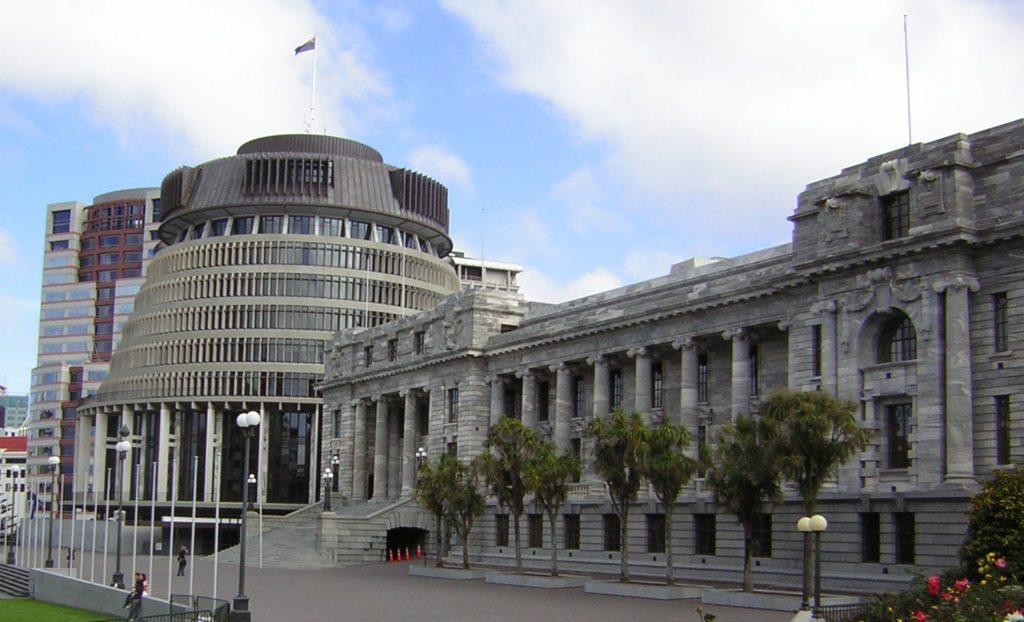 Today's content
Coronavirus – public health strategies
David Fisher (Herald): Avoiding Italy's fate – and how we cope when the virus hits NZ (paywalled)
Phillip Hill and James Ussher (Newshub): How Asian countries are winning in the fight against coronavirus
Marc Daalder (Newsroom): Eighteen months on lockdown
RNZ: School closures needed until tests confirm no widespread transmission – public health expert
Keith Woodford (Interest): Tougher regulations in New Zealand for the COVID-19 coronavirus are urgent. We are now on the brink
Newstalk ZB: Series of managed peaks NZ's best bet for Covid-19 spread
Jamie Ensor (Newshub): Government reveals coronavirus public health campaign: Be Kind, wash your hands
David Williams (Newsroom): Is it time for more strict quarantining?
Derek Cheng (Herald): Self-isolation now a legal condition for foreigners entering New Zealand
RNZ: Checkpoint:Immigration goes hard to catch tourists ignoring isolation rules
1News: 'We won't tolerate it' – Immigration NZ issues blunt message to visitors who don't' self-isolate
RNZ: Ardern asks people who came home before border restrictions to self-isolate
Zane Small (Newshub): Jacinda Ardern calls on people who arrived in NZ before the weekend to voluntarily self-isolate
Stuff: Those who got in before the deadline now also advised to self-isolate
Anna Whyte (1News): PM requests self-isolation for all returning travellers over last two weeks, even if not required
Stuff: Police to conduct random tests on travellers coming into New Zealand
Matt Burrows (Newshub): Police visit 41 travellers in self-isolation crackdown
Eleanor Ainge Roy (Guardian): New Zealand police to carry out spot checks to ensure tourists self-isolate amid Covid-19
Lana Andelane (Newshub): How you can dob someone in for breaking self-isolation
Chelsea Boyle (Herald): Auckland woman Maree Glading disappointed in checks at international arrivals
Nina Hindmarsh, Joanne Carroll and George Block (Stuff): Backpackers self-isolating in campervans, trying luck at holiday parks
Josie Adams (Spinoff): For shoestring tourists needing to self-isolate, options are few
Brad Flahive and Denise Piper (Stuff): Self-isolation holidays offered to travellers amid outbreak
1News: As tourism tanks, Auckland accommodation provider turns to 'emergency isolation' business
1News: What you should prepare in case you need to self-isolate
—————
Tova O'Brien (Newshub): Government expected to announce further restrictions on gatherings amid COVID-19 pandemic
1News: Coronavirus social distancing: How do I do it and why?
Coronavirus – political management
Bryce Edwards (Guardian): Ardern has shone in the coronavirus crisis but a recession could still doom her re-election chances
Chris Trotter (Daily Blog): Why Leadership Matters – More Than Anything.
Peter Dunne (Newsroom): Bridges fumbling what could be his best opportunity
Press Editorial: We want kindness from our leaders, not cruelty
Fran O'Sullivan (Herald): Note to Parliament – Never waste a crisis (paywalled)
Claire Trevett (Herald): A rare defence of Simon Bridges' Covid-19 criticisms (paywalled)
Jane Patterson (RNZ): Simon Bridges, Jacinda Ardern clash 'between responsible and political'
Alan Kenyon (1News): 'This doesn't have to be political' – Ardern chastises Bridges as he accuses Govt of rationing coronavirus tests
Andrew Geddis (Spinoff): The NZ election is a big event. Could it be delayed in a Covid-19 world?
David Farrar: Will the election be delayed?
Coronavirus – economy, support package
Peter Lyons (ODT): This economic package is too cumbersome and too late
Susan Edmunds (Stuff): Govt subsidy 'providing support for people who are already out of work'
Michael Reddell:A programme for macroeconomic stabilisation
Michael Reddell: A radical macro framework for the next year or two
Kate MacNamara (Stuff): The sharemarket crash is mesmerising but housing will tell the tale
Eva Corlett (RNZ): Drop in house prices and sales over next six months predicted
Sam Stubbs (Stuff): It's time for those at the top to make personal sacrifices to benefit everyone
Dita De Boni (NBR): Government walks and chews gum with Covid-19-busting package (paywalled)
James Fyfe (Newshub): Economic impacts dependent on how well virus is contained – experts
Bob Jones: Adrian Orr was right
Zane Small (Newshub): The reason Grant Robertson is 'pretty careful' about offering tax cuts during coronavirus pandemic
Justine Sachs (Metro): The Government's Covid-19 relief package is a surprisingly good one
1News: 'Confused priorities' – Simon Bridges doubles down on criticism of Government's coronavirus relief package
Jamie Ensor (Newshub): Government's economic package five out of 10, cap limits support for businesses – Simon Bridges
Cate Broughton (Stuff): Upgraded winter energy payment will free up hospital beds for coronavirus
1News:'We need more' – Government's $25 weekly benefit increase amid coronavirus not enough, advocates say
Tom Pullar-Strecker (Stuff): Coronavirus impact on exports deepens but trade still up on two years' ago
1News: 'Mortgage holiday' likely on the horizon for struggling NZ homeowners – expert
Tom Pullar-Strecker (Stuff): NZ Super Fund $10 billion poorer as investments sink
Alice Webb-Lidall (Spinoff): A crash course in money, trading and why Covid-19 is smashing our economy
Dileepa Fonseka (Newsroom): Hotels, the businesses the rescue package forgot
Liu Chen (RNZ): 'It will take some pressure off': Subsidy news brings relief to restaurateurs
Emily Brookes and Kirsty Lawrence (Stuff): How bars and restaurants will cope 'losing $10 million a week'
Rob Stock (Stuff): Small business mentors feeling the coronavirus strain
Bonnie Flaws (Stuff): Farming likely to recover fastest from Covid-19, says economist
Coronavirus – testing
Derek Cheng (Herald): 'Imminent' roll-out of routine testing to see how widespread Covid-19 really is
Collette Devlin, Cate Broughton, Donna-Lee Biddle and Hannah Martin (Stuff): Testing for virus rolling out across New Zealand
Newshub: COVID-19 testing centre set up in Christchurch
RNZ: Covid-19 testing ramps up with $5m health funding
Matt Burrows (Newshub): New Zealand's dramatic increase in coronavirus testing as travellers enter from overseas
Marc Daalder (Newsroom): Covid-19 testing ramps up, new method coming
Marc Daalder (Newsroom): Why are NZ's Covid-19 cases spiking?
Coronavirus – health system
Jamie Morton (Herald): NZ must ramp up contact-tracing capability
1News: More workers needed to support aging health sector, says Dr Lance O'Sullivan
Nicholas Jones (Herald): Priivate hospitals to help Covid-19 patient overflow
James Fyfe (Newshub): Hospitals 'stretched' even before arrival of COVID-19 – doctors' union
David Galler (Spinoff):Our task in a world turned on its head: an Intensive Care doctor writes
Rhys Jones (Spinoff): Why equity for Māori must be prioritised during the Covid-19 response
RNZ: Iwi forum prepares to fight Covid-19
Michael Morrah (Newshub): Doctors urge people not to show up to clinics unannounced if they show COVID-19 symptoms
Danielle Clent (Stuff): Medical centres place new restrictions on patients over coronavirus fears
David Fisher (Herald): St John preparing for outbreak in New Zealand with plans to boost staff numbers and ambulances
Laura Wiltshire (Stuff): Antenatal appointments, hospital stays shorten
Nikki Mandow (Newsroom): Urgent moves to build ventilators here
Coronavirus – flu vaccination campaign
Yvette McCullough (RNZ): Flu vaccination campaign to launch early this year
1News: Government kicks off massive flu vaccine campaign with 400,000 extra doses
RNZ: Government adds 400,000 more flu vaccines this year
Thomas Manch (Stuff): Government launches major influenza vaccine campaign as Covid-19 looms
Anna
Coronavirus – schools and universities
RNZ: School closures needed until tests confirm no widespread transmission – public health expert
John Gerritsen (RNZ): Schools and universities prepare e-learning in case of shutdown
Hamish MacLean (ODT): School tests 145 at stadium
Hamish McNeilly (Stuff): Stadium venue for mass testing of infected student's close contacts
Mel Logan and Mark Quinlivan (Newshub): 150 Dunedin students put in self-isolation, will be tested in next 24 hours
John Lewis (ODT): Dunedin families opting to keep pupils at home
ODT: No plans to close other Dunedin schools
Megan Harvey (Herald): Dunedin students making events to 'storm Hyde St' after event cancelled
Molly Houseman (ODT: Partying students told to take warnings seriously
Vita Molyneux (Newshub): University of Otago cancels graduation due to coronavirus pandemic
Hamish MacLean (ODT): May graduations cancelled, uni working on other issues
Coronavirus – Mfat urges NZers to return from overseas
Katarina Williams and Collette Devlin (Stuff): Government tells 80,000 Kiwis to come home now, but some are struggling
Jo Moir (RNZ): Call to Kiwis overseas: 'If you can get home – get home now'
Anna Whyte (1News): 'Start coming home now,' Winston Peters urges 80,000 Kiwis abroad
RNZ: Call for all New Zealanders to return home
Amelia Wade (Herald): Winston Peters tells 80,000 Kiwis overseas to get home now before it's too late
Lana Andelane (Newshub): New Zealanders overseas urged to return home while they can
Jonathan McLeod (RNZ): Kiwi backpacker races border closures to get home
RNZ: New Zealander stuck in UK: 'It's a sea of anxiousness, frustration'
Georgina Campbell (Herald): Kiwis scramble to book last minute flights home amid Covid-19
Vaimoana Tapaleao (Herald): Kiwis stuck overseas describe desperate efforts to get home
Frances Cook (Herald): Kiwis' struggle to make it home in a locked down world
Coronavirus – aged care
Emma Russell (Herald): How do we keep older Kiwis safe during Covid-19 pandemic?
Alastair Lynn (Newshub): Support offers for elderly flood in to stop COVID-19 spreading through retirement homes
Shabnam Dastgheib (Stuff): Keeping everyone safe from coronavirus in multi-generational households
Coronavirus – Pacific
Stuff: Samoa's first suspected case arrived on a flight from Auckland
Herald: Samoa has first suspected case
RNZ: Cook Islands ramps up Covid-19 prevention and mitigation
RNZ: More COVID-19 measures implemented across Pacific
Alice Webb-Liddall (Spinoff): Covid-19 and the Pacific: how the island nations hope to fend off the pandemic
Coronavirus – Airlines
John Anthony and Susan Edmunds (Stuff): Air New Zealand bailout predicted to be between $2b and $3b
Rob Stock (Stuff): Air New Zealand boss Greg Foran says the airline is resilient
Daniel Rutledge (Newshub): Air New Zealand will be 'stronger and fitter' than ever after COVID-19, says CEO
Grant Bradley (Herald): Air New Zealand poised for more cuts, time is running out for industry airlines (paywalled)
No Right Turn: The Air New Zealand bailout
Virginia Fallon (Stuff): Air Chathams axes flights, cuts costs to keep 'lifeline' open
John Anthony (Stuff): Nearly 500 New Zealand airline staff affected by Virgin Australia grounding
1News: Passenger numbers at Auckland International Airport down 44 per cent
Coronavirus – local government
Bernard Orsman (Herald): Auckland Mayor Phil Goff – rates will not rise to pay for impact
Bernard Orsman (Herald): Auckland Council will take a hit but no rates rise
Janine Rankin (Manawatu Standard): City councillors denied remote access to meetings
Aaron Leaman (Waikato Times): Waikato councils split on rates freeze
Helen Harvey and Christina Persico (Taranaki Daily News): Taranaki councils say it's largely business as usual
Coronavirus – supermarkets
Steve Kilgallon (Stuff): It is immoral to stockpile food?
Hannah Kronast (Newshub): Supermarket shelves cleaned out as New Zealand hits 20 COVID-19 cases
1News: '90 cans of corn' – Supermarkets call for calm as outlandish online orders strip shelves bare
Belinda Feek (Herald): New World cancelling online deliveries due to overwhelming demand
1News: Two Pak'nSave stores bring in item limits during coronavirus panic buying
Coronavirus – sport
Jason Walls (Herald): Sports Minister Grant Robertson asks sporting bodies to help create Covid-19 recovery package
Hamish Bidwell (RNZ): No time for sport during coronavirus outbreak
ODT Editorial: A trivial pursuit?
Herald: Leaked memo reveals New Zealand Rugby's motivations after coronavirus outbreak
Stuff: 'It's like a ghost town here' – horse racing with no crowd
Coronavirus – courts
Stephen Forbes (Stuff): 'Real concerns' over Covid-19's impact on prisons
Luke Kirkness (Herald): Jury trials suspended for two months
Rachel Sadler (Newshub): New jury trials suspended for two months
RNZ: Courts affected, jury trials to be suspended
Stuff: New jury trials suspended for two months
Coronavirus – public transport
Joel MacManus (Stuff): Additional cleaning rolled out to Wellington public transport
Joel MacManus (Stuff): Public transport could start rejecting cash payments
Coronavirus – other
RNZ: Science Media Centre: Answering the big questions
RNZ: Employees Covid-19 questions answered
RNZ: Trade Me cracks down on profiteering on emergency items
Vita Molyneux (Newshub): Trade Me stops price gouging on essential items amid coronavirus pandemic
Herald: 'You can get through this' – the psychology of life under Covid-19 and how to cope
Carmen Parahi (Stuff): Traditional Māori funeral practices should stop, health experts say
George Block (Stuff): Funeral industry plans for smaller funerals, more cremations
Rachel Moore (Stuff): Quota refugees begin 'reception programme' in self isolation in Auckland
Eric Frykberg (RNZ): Fishing industry reforms pushed back by Covid-19 response
Chloe Ranford (Stuff): Public gyms 'a risk' for virus to be spread but it's business as usual – for now
Blair Ensor (Stuff): Police plan for spike in family violence
Brittney Deguara (Stuff): Being infected twice 'possible but unlikely', expert says
Tamsyn Parker (Herald): Paywave costs should be cut, says Retail NZ boss
1News: Wellington Student Volunteer Army leaps into action to help people in self-isolation
Sophie Trigger (Stuff): Remembering the polio epidemic of the 1940s
Abortion
Richard Harman (Politik): "Vengeance is mine saith the Lord"
Kirsty Johnston (Herald): 'I should feel elated but I just feel flat'
Amelia Wade (Herald): Abortion law reform passes third reading
Anna Whyte (1News): Abortion no longer a crime in NZ after historic vote in Parliament
Thomas Coughlan (Stuff): Abortion legalised in New Zealand with Parliament passing new law in 68-51 vote
Zane Small (Newshub): Abortion no longer a crime in New Zealand as law change passes final reading in Parliament
RNZ: Abortion Legislation Bill passes third and final reading in Parliament
Amelia Wade (Herald): Abortion bill won't go to a public referendum but 'safe zones' might come back
RNZ: MPs reject NZ First bill for abortion law referendum
Zane Small (Newshub): Lawmakers vote against putting abortion law changes to referendum
Thomas Coughlan (Stuff): Attempt to put abortion law changes to a referendum fails crucial Parliamentary vote
Transport
Jason Walls (Herald): Government promises not to increase petrol taxes for three years, starting 2021
Thomas Coughlan (Stuff): Phil Tyford is promising a $54 billion transport binge over the next ten years, with a focus on safety
Zane Small (Newshub): GPS 2021: No fuel tax bumps proposed in Government's $54 billion 10-year transport policy
1News: Government proposes no increases to petrol tax or road user charges
Jenée Tibshraeny (Interest): No petrol excise or road user charge increases planned after the July hike
Local government
Joel Maxwell, Matthew Tso, and Virginia Fallon (Dominion Post): Mayor looks to restart conversation about Wellington council amalgamation
Piers Fuller (Stuff): Controversial waste water scheme plan withdrawn
Felix Desmarais (RNZ): Homeless people 'doing nothing wrong' removed from Rotorua park
Other
Robert Whitaker (Noted): Renters first into the flames of Bridges' 'regulations bonfire'
Max Rashbrooke (Newsroom): Book of the Week: economic salvation is at hand, possibly
1News: Pokie machines are 'the crack cocaine of gambling', says former gambler
Meriana Johnsen (RNZ): Elderly feel safer with police armed response teams – Māori warden
Richard Davison (ODT): Friendly solution to farm water issues
Sam Hurley and Chelsea Boyle (Herald): Charges dropped against Russian billionaire as prolonged and bizarre drink-driving case comes to an end (paywalled)
Nina Hindmarsh (Stuff): Applicants for Springs protection to examine report 'with fine-tooth comb'
Rachel Thomas (RNZ): Emergency crews launch co-response team for mental health callouts
Lois Williams (RNZ): Freedom camping rules 'illegal' – lobby group
Stuff: National nominates Lincoln Platt as Christchurch East candidate