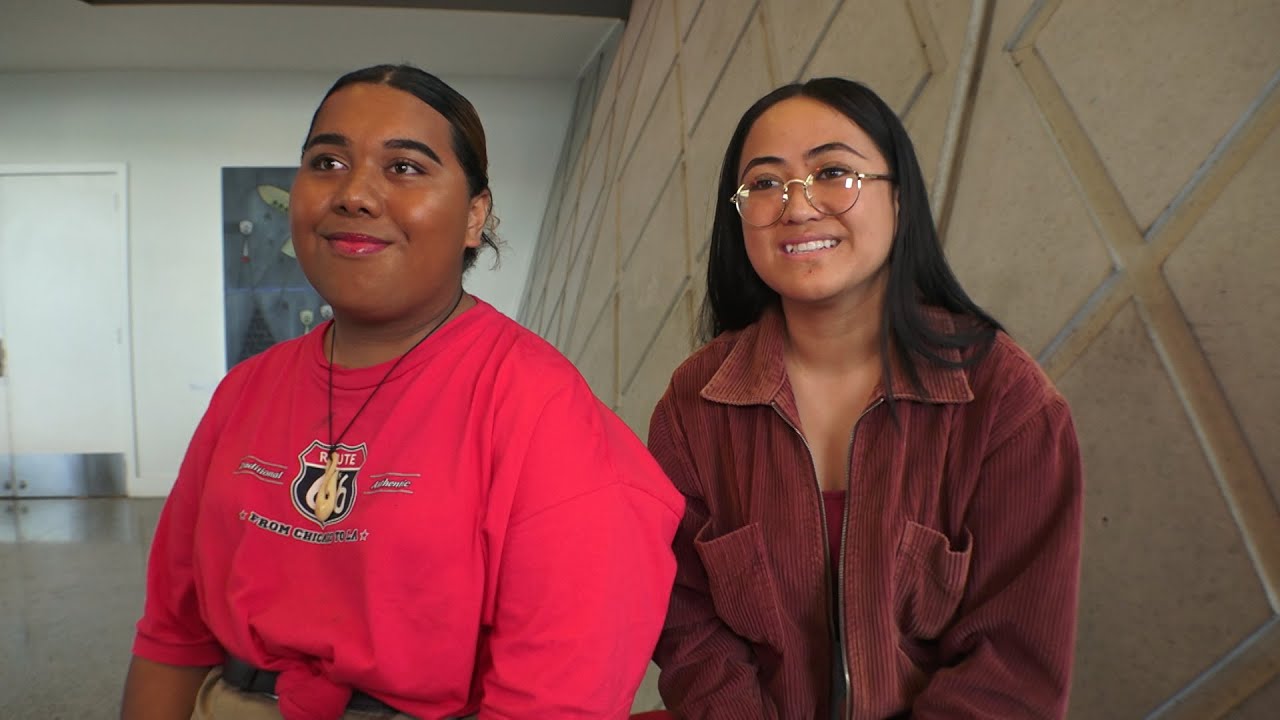 Pacific Media Centre Newsdesk
Young Pasifika performers and artists came together last week for Moana Loloto, a night of indigenous storytelling to explore four pressing issues the Pacific and its people are facing.
Held at the Mangere Arts Centre in South Auckland, young people of Te Moana-nui-ā-Kiwa used dance, art and stories to discuss West Papua, the land occupations at Ihumātao and Mauna Kea and climate change, with a specific focus on Kiribati.
Tagata Pasifka spoke to some of the young "Pacific influencers" who were helping to bring these issues into the spotlight.
READ MORE: UN Security-General tells youth be 'noisy as possible' on climate change
Mission 2 Zero's Emily Muli said that it was a space to nurture stories and told the Pacific way.
"We just wanted to give space to people to talk about that in our ways so that's through talanoa and creative arts."
She said there has been a lot more engagement with issues like climate change over the past two years and this could be seen in the number of events that are being held.
Also speaking was Pelenise Alofa of the Kiribati Climate Action Network who told Tagata Pasifika that her work to help build resilience on Kiribati was made harder by a lack of political will in developed countries.
"My government and my people are trying their best, we try to adapt but we need more support from the developed countries to help us."
This video was republished through Pacific Media Centre's partnership with Tagata Pasifika
Article by AsiaPacificReport.nz