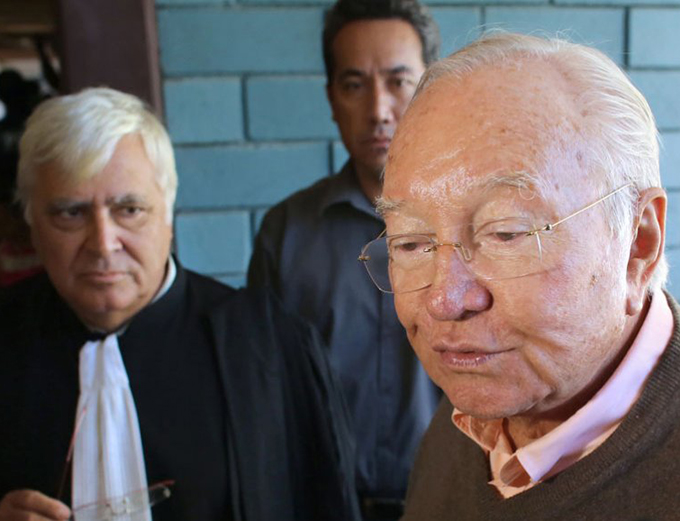 By RNZ Pacific
French Polynesia's former president, Gaston Flosse, and 12 others have been ordered to jointly repay millions of francs they misspent on so-called phantom jobs.
In 2013, the group was found to have funded a vast network of supporters of Flosse's Tahoeraa Huiraatira Party for almost a decade from the late 1990s.
Tahiti-Infos reports the ruling to reimburse US$4.2 million was made by France's highest court more than a week ago, rejecting an appeal lodged two years ago.
READ MORE: Tahiti's scandal-plagued 'Old Lion' bounces back
The 13 must pay the government US$3.4 million and the assembly US$900,000 with the bulk of the money owed by the 87-year-old Flosse.
A former member of the French National Assembly, Bruno Sandras, and two leading unionists, Jean-Marie Yan Tu and Cyril Le Gayic, also have to repay money.
A minor sum is to be paid by the current government minister Jean-Christophe Bouissou.
The current President of Tahiti, Edouard Fritch, accepted a court order in 2016 to repay US$65,000 to the public purse.
In 2014, Flosse was given a four-year suspended prison sentence and forced to resign as president while incurring a ban from holding public office for three years.
The phantom job case was the biggest of its kind in French legal history.
Article by AsiaPacificReport.nz