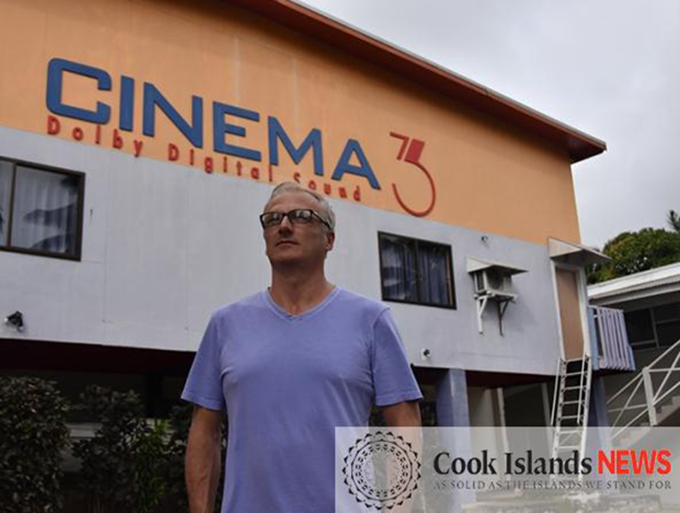 Pacific Media Watch Newsdesk
A prominent Cook Islands lawyer intends to take a court challenge against the censor's impending ban of the film Rocketman, reports the Cook Islands News.
Lawyer Heinz Matysik announced he would challenge the ban, if it proceeded.
"If the chief censor wants to roll this way, I will bring a full legal challenge and test the boundaries of our Constitution. I am serious," he said.
READ MORE: Cook Islands to follow Samoa and ban Rocketman
Hundreds of people have already protested online, after Cook Islands News reported that chief censor Dennis Tangirere intended to ban Rocketman.
One LGBTQ community member on the island, Roger Dunfee, is mobilising his friends in California and around the world to overturn the ban.
Te Tiare Association president Regina Potini issued a pointed reminder that the Cook Islands Constitution provides for freedom of speech and expression.
"A prohibition of this film/work of art will impinge on this fundamental right guaranteed under the Cook Islands Constitution."
Members of Te Tiare Assocation and the LGBTQ community have spoken out to express their concern, but also to show that the sentiments behind the ban are not representative of wider Cook Islands opinion.
Others, though, have taken to social media in grief or anger.
"Today I question my patriotic pride," wrote Teherenui Koteka.
"The fact I belong to a community who in this day and age so outrightly marginalises the LGBTQ community, a community I am proud to be a part of, further illustrates why our country continuously fails to move forward in the modern day world stage."
"This honestly makes me sad," said Ally Donnerly. "If my country can't accept a movie then how can they accept me?"
And Brenda said, "As a trans woman from Mangaia with a great career in aviation, I find it sad that we are not an evolving nation. More worried about your image in the Pacific than your people."
The film, a biography of the English pop singer Elton John which depicts intimate gay sex scenes, had been showing at empire cinema for around seven days, but is believed to have been pulled from screening last Friday.
Tangirere spoke to Cook Islands News before the film was pulled, saying he was planning to ban Rocketman because it contained scenes of homosexuality.
The conservative Islamic nation of Egypt had already banned the film, and Samoa followed suit, saying the film did not "go well with the cultural and Christian beliefs of Samoa".
News of the Cook Islands ban has made overseas headlines, and momentum against the ban is building rapidly.
"This is the wrong message that the Cook Islands wants to be sending the rest of the world" says Roger Dunfee, who postponed a flight to California to mobilise opposition to the ban.
Dunfee, who watched the movie last week, says the ban could have a "detrimental effect" on Cook Islands tourism.
"People are likely to just spend their money travelling somewhere else," he says.
"There are kids now who see this as a complete disapproval of their lifestyle, of what they want to identify as, of who they really are," he warns. "I know kids who have committed suicide because of these types of issues."
Article by AsiaPacificReport.nz