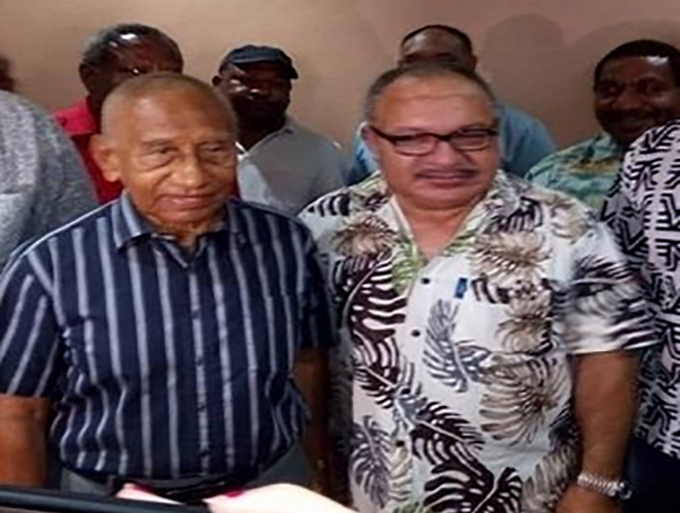 By RNZ Pacific
Papua New Guinea's Prime Minister Peter O'Neill has announced that is resigning, citing a need for change, after weeks of unrest in the government.
O'Neill held a press conference today in Port Moresby, announcing he would stand down "in the coming days"
After almost eight years in the position, he said he would hand over the leadership to Sir Julius Chan, who has been prime minister three times before.
READ MORE: Background to Peter O'Neill's resignation
O'Neill's resignation is not final until it is received in writing by the Governor-General.
However, the prime minister this afternoon conceded that recent political movements had indicated to him there was a need for change in leadership.
Pressure has been building for weeks on O'Neill's coalition government with an exodus of its MPs joining the opposition, including senior ministers and MPs from his People's National Congress party.
As of Friday, with the defection of William Duma's United Resources Party, the opposition was claiming to have 62 MPs in the 111-seat parliament, as it sought to oust the prime minister by a parliamentary motion.
'Change of direction'
Today, O'Neill appeared alongside his deputy Charles Abel, Sir Julius and other leaders of coalition parties.
"We have agreed to a change of direction, that the leadership of our government will be now handed over to Sir Julius Chan, who is a veteran leader and one of the founding fathers of our great nation," O'Neill said.
He said that the way would be paved for new leadership in Papua New Guinea. Sir Julius would effectively be an acting prime minister until Parliament decides on the position.
With the opposition appearing to have a majority, a vote by MPs for a new prime minister is likely in the coming days once Parliament resumes on Tuesday.
Article by AsiaPacificReport.nz