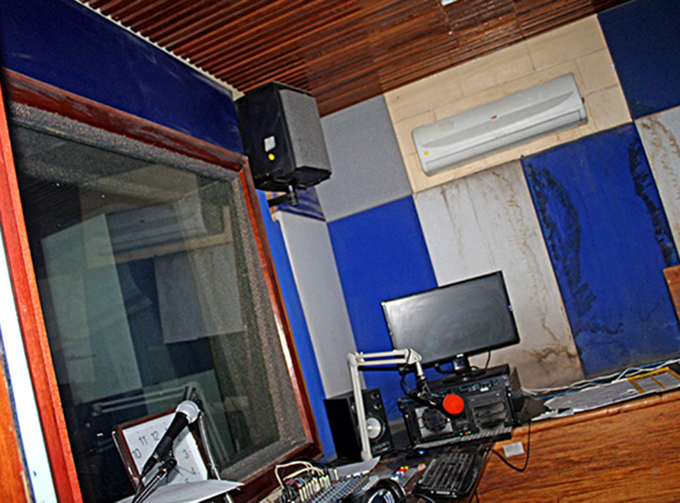 Radio Morobe … "The Morobe provincial government has neglected its upgrading and funding in the last 10 years or more". Image: Post-Courier
COMMENTARY: By Sylvester Gawi in Lae

I grew up in the 1990s listening to NBC Radio – Radio Kundu – which was informative and always reaching out to the mass population of Papua New Guinea who can afford a transmitter radio.
From entertaining stringband tunes, toksave segments and nationwide news coverage to the ever popular school broadcasts in classrooms, NBC (National Broadcasting Corporation) has been the real voice of the nation.
It contributed immensely to the nation's independence, growth and development and stood steadfastly to promote good governance and transparency in development issues the country faces.
READ MORE: NBC-PNG rebranding – but nothing to show in the provinces
For more than 40 years it has been the most effective communication medium for most ordinary citizens who benefited from its nationwide coverage.
I was a young kid back then and grew up inspired to take up a job in radio broadcasting, particularly with NBC.
Radio Morobe was the ultimate choice for listeners all over the province. It broadcast in medium, shortwave and FM frequencies and reached even the rural and isolated regions in Morobe and neigbouring provinces.
The Radio Morobe studio building was constructed and opened in October 1971 and since then its pioneer broadcasters have all aged with time into the 21st century.
Building condemned
The Morobe provincial government has neglected its upgrading and funding in the last 10 years or more and since then the building has crumbled and was condemned in October 2018.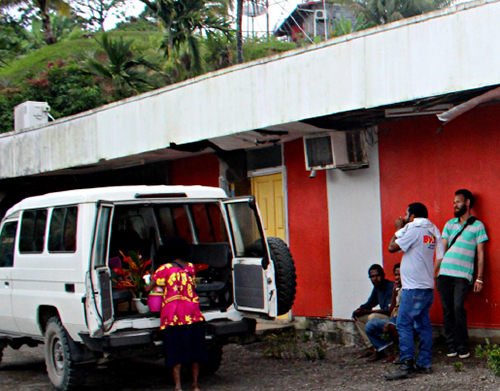 Radio Morobe … condemned building. Image: Post-Courier
I joined NBC in 2015 and worked among a new crop of officers and a few oldies up till now.
These are some of the notable areas the MPG has failed to assist NBC Morobe, despite provincial governments being given the task to upkeep NBC radio services to be operational.
little or no funding annually for the station operations;
a tranmission tower built for NBC Morobe being taken back and managed by MPA. It is making millions for the MPA with nothing from its revenue given to NBC Morobe;
general maintenance and or replacement of studio utilities;
NBC reception towers not functioning, thus transmission is NOT reaching the wider population in rural remote areas;
district authorities NOT realising the power of communication to their people and funding its reach in their electorates;
politicians and aspiring politicians making empty promises and using the radio to promote their agendas and gone into hiding when elected;
now the radio station structure has been condemned by authorities as unsafe NBC Morobe is no longer broadcasting; and
last but not the least, NBC Morobe management and staff are now being locked out of their temporary studio over non-payment of bills. The landlord is the MPG through its business arm Morobe Sustainable Development Ltd.
It has been almost 6 months since the NBC Morobe building was condemned by PNG Power as unsafe. Nothing concrete has been done to rebuilt it despite political promises.
NBC Morobe has been off-air for about 3 months now and staff are still on payroll without being physically at work. The same problem is being faced by majority of NBC radio stations nationwide.
Denied freedom
Our people have been denied their freedom to be informed on their government's performance. Health, Education and disaster awarenesses are not reaching the people.
Land and resource owners are being denied their freedom of expression. The people can no longer send toksaves to their loved ones, but are forced to pay for and use expensive yet poor telecommunication methods to send messages.
The high cost of risky sea travel and road trips on deteriorating roads have cost so many lives, yet our government keeps promising the people that they will fix NBC services.
NBC radio services in Morobe have been going on and off. One cannot pick up its signal out of Lae City.
Multi-million kina resource extracting projects are sprouting all over Morobe and yet our people are NOT informed on the positive and negative impacts to their land, sea and rivers.
I hope our new Communication Minister Koni Iguan can fix this from the ministerial level. Minister Iguan's Markham electorate cannot even receive NBC signal and its worse than you think.
Markham valley itself is an important economic hub of this country.
This blog is republished with permission.

Article by AsiaPacificReport.nz