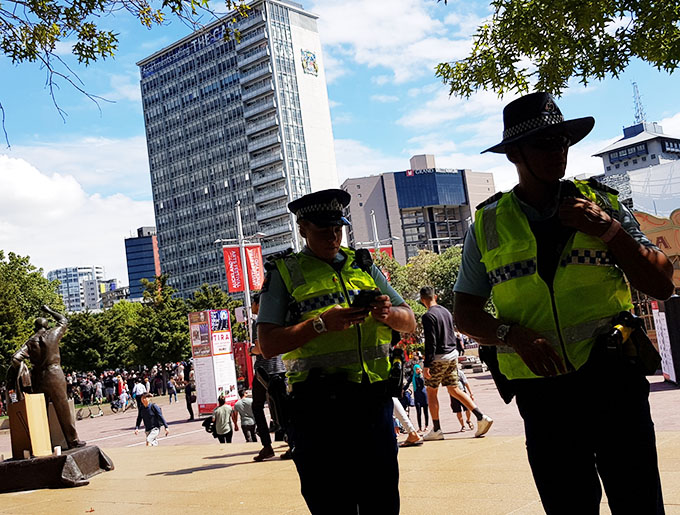 Police guard an Auckland vigil today to honour the victims in the Christchurch terror attack yesterday. Image: David Robie/PMC
By RNZ
Thousands of people packed into Auckland's Aotea Square today for a vigil to mark yesterday's New Zealand terror attack in Christchurch.
Some held banners calling for love in the face of hatred, while others wept quietly as various speakers took to the stage.
One attendant, Muslim woman Monique Pearl Pritchard, said she was overwhelmed by the support her community had received from New Zealanders.
READ MORE: Christchurch terror attack Day 2 – RNZ's live news feed
She said seeing people from all walks of life descending on the vigil was "beautiful and heartwarming".
Waitemata District Police Commander Naila Hassan echoed that.
Commander Hassan said she was incredibly proud to be an officer and a Muslim today.
"As a member of the Muslim community, I feel strong – I feel stronger than ever," she said.
"Because these events will bring everyone in New Zealand together – it doesn't matter what community you are from."
Other vigils throughout the country were planned for later today.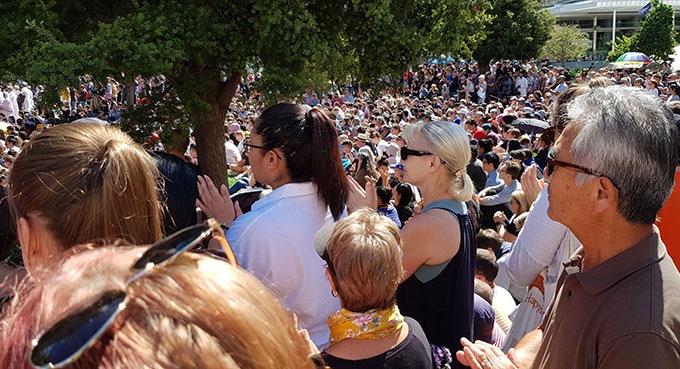 Thousands gathered in Auckland's Aotea Square for today's vigil for the survivors and victims of the Christchurch mosque massacre. Image: David Robie/PMC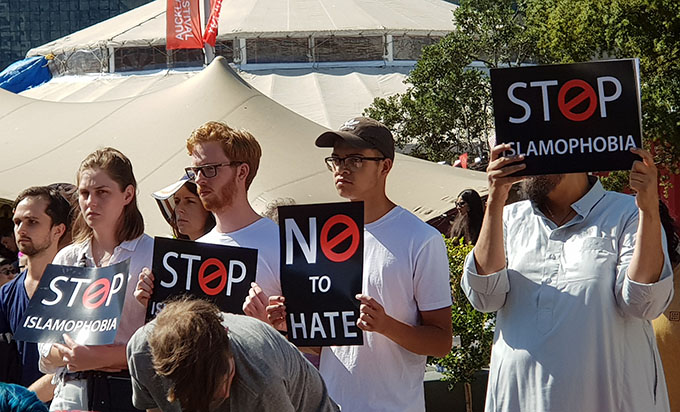 "Stop Islamophobia, No to hate" placards. Image: David Robie/PMC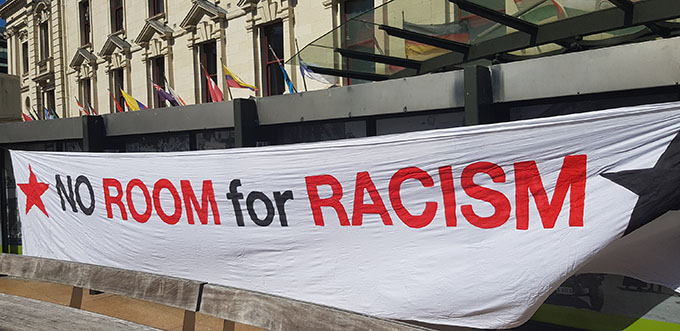 No to racism banner. Image: David Robie/PMC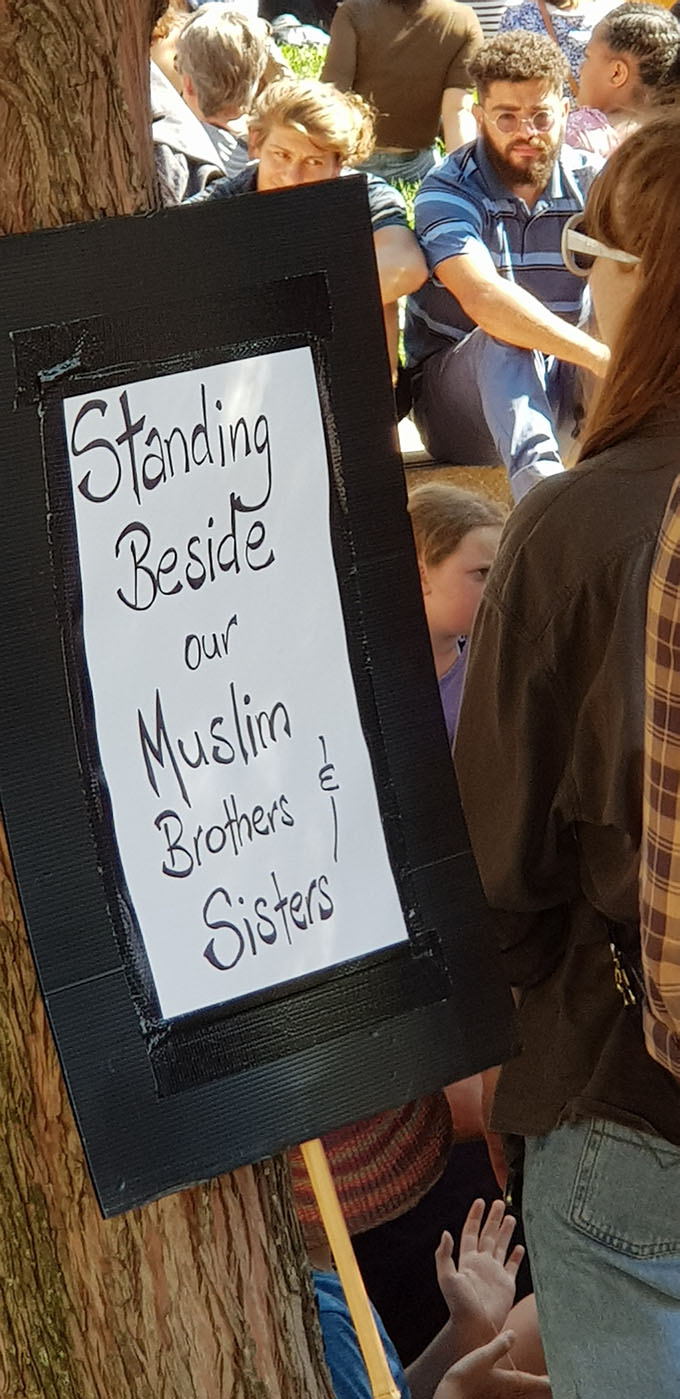 "Standing beside our Muslim brothers and sisters". Image: David Robie/PMC

Article by AsiaPacificReport.nz